OPINION: Trump indictment could mark the beginning of the end
Ladies and gentlemen, we got him… maybe.
The former United States president Donald J. Trump was in New York City for his arraignment on Tuesday, where acting New York Supreme Court Judge Juan Merchan presided over the formal announcement of Trump's 34 charges levied against him. 
Among those 34 charges include falsifying campaign finance records to conceal three separate payments, including the $130,000 paid to adult film actress Stormy Daniels by Trump's former lawyer Michael Cohen. According to the Manhattan District Attorney's Office, the Trump campaign conducted a "catch and kill" strategy to suppress damaging information before the 2016 presidential election. Mr. Trump pleaded "not guilty" to all 34 charges.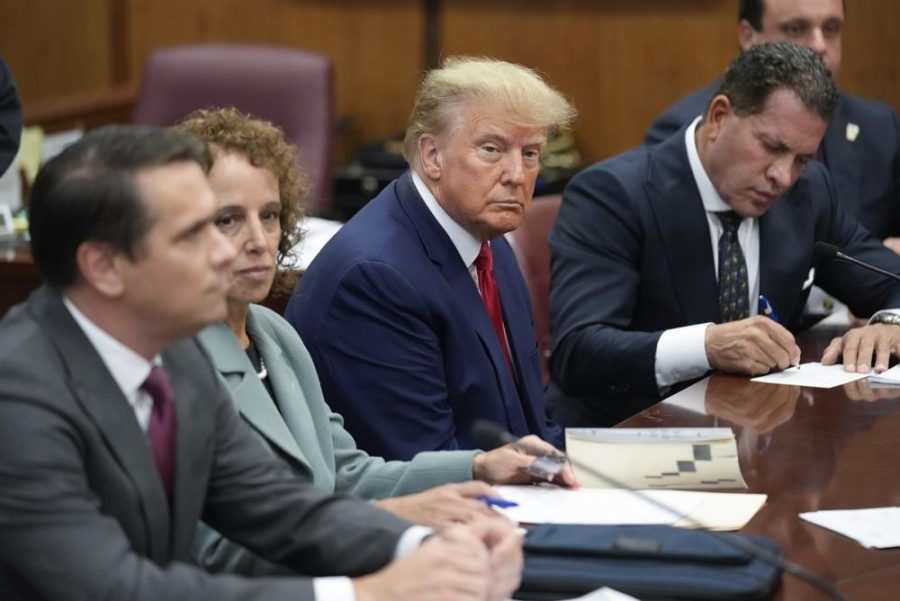 The last time an American president was taken into police custody? Ulysses S. Grant in 1872… for speeding in a horse-drawn carriage. Oh, how times have changed.
After Trump's arraignment, he returned to his Florida residence in Mar-a-Lago, where he made false claims about his handling of classified documents and derided Judge Merchan's capacity to be impartial. 
"I have a Trump-hating judge with a Trump-hating wife and family whose daughter worked for Kamala Harris," he claimed. 
Loren Merchan, daughter of Judge Juan Merchan, is the president of a digital campaign strategy agency that has done work for Joe Biden's and Kamala Harris's 2020 presidential campaigns. However, most legal experts agree that her involvement in their campaign does not require Judge Merchan to recuse himself from the case.
Ok, so what does this mean for Trump? Right now, not much. This is a man who has survived myriad scandals, two impeachments, and a 2020 election loss. It's going to take a lot, like a lot more, to bring him down. However, that doesn't mean there isn't reason to be optimistic.
Since his 2020 loss to Joe Biden, Trump has shown that he is no longer bulletproof. His influence on the Republican Party is waning, and his inner circle has faced legal and personal scandals of their own. The best part? This indictment might be the beginning of the end for Trump and his stranglehold on the GOP and American politics in general.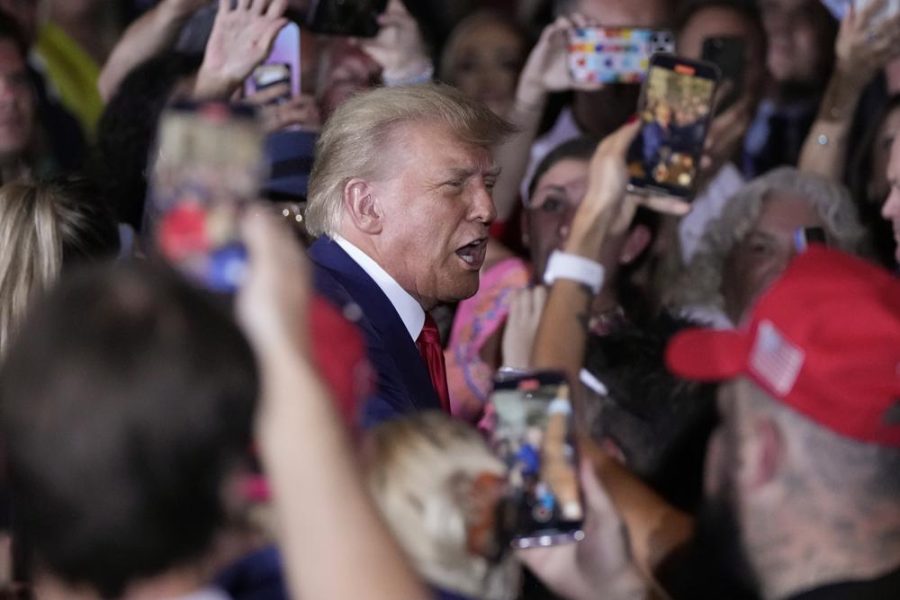 In 2021, Mr. Trump pressured Georgia's Secretary of State Brad Raffensperger to "find" votes to overturn the state's 2020 election results for Joe Biden. The Department of Justice's special counsel, Jack Smith, is currently leading the investigation into this event, along with Trump's other efforts to overturn the results of the 2020 election, including his role in the Jan. 6, 2021 insurrection at the Capitol and his removal of classified documents from the White House which led to an FBI raid of his Mar-a-Lago residence.
For years, the American public has wondered how, on God's green earth, has Trump not received any legal consequences for his actions? Well, I think justice is about to be served. Smith's investigations are nearing their end, and indictments seem likely to come from them. 
Guys? I think this might be it for him.
The case for having Trump behind bars is probably the strongest it has ever been. With this incoming barrage of federal indictments, it will become harder and harder for Trump to remain a free man. No one is above the law, even if it takes seven years to prove it. Fingers crossed.
___
For more information or news tips, or if you see an error in this story or have any compliments or concerns, contact [email protected].