Spinnaker Investigates: The murder of Nicholas Hare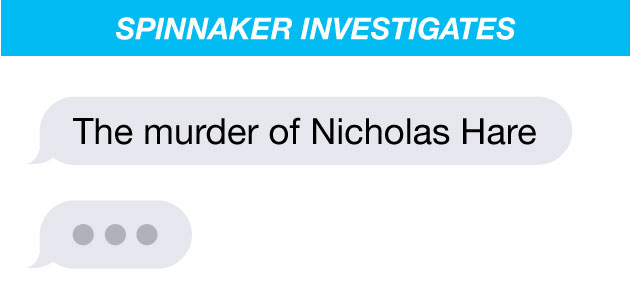 Click the link for the full coverage story:
The story of Nicholas Hare and the events that led to the end of his life
Link to a special feature on domestic violence: 
Below is a compilation of texts sent from Jarod Miller to ex-girlfriend Lindsey Varner.
Warning: Some content may be graphic.
911 Call: 
Warning: Some viewers may find this content disturbing. This is the actual 911 call from the night of the incident. The first thing you hear appears to be Varner's initial contact with a 911 operator before she is transferred to the fire department. The audio is not graphic, but it is real and may make some listeners uncomfortable.
Audio has been edited for time.
Full police report from the murder. Scroll through the pages using the buttons at the bottom of the document: 
15CF058735AD_R_Redacted

Links to previous coverage:
UPDATE: Man accused of murdering UNF student Nicholas Hare still hospitalized after attempted suicide
—