BOG WeChat ban builds barrier for international students
The Florida Board of Governor's recent decision to ban TikTok, a popular social media app, at public universities — including the University of North Florida — created controversy among students, but it wasn't the only app affected by the mandate.
With 1.3 billion monthly users, the communication and social media app WeChat is one of the most popular forms of social media in the world. Even with its impressive user base, many students on campus have never heard of the app. 
Despite its global popularity, most of the app's user base is located in China, with a substantial 811 million users. WeChat's performance in the U.S. totals around 1.5 million users, according to the World Population Review.
Though it has a relatively small U.S. user base compared to its titanic cousin TikTok, some are still concerned.
"I mostly use WeChat to communicate with my family in China," said Kylie Chan, the secretary for the UNF Asian Students in Alliance. "Living on campus now means that I have to find another way to communicate with them and that until I can find another way to talk to them I can't communicate as much."
UNF ASIA is a student organization dedicated to uniting and celebrating Asian cultures.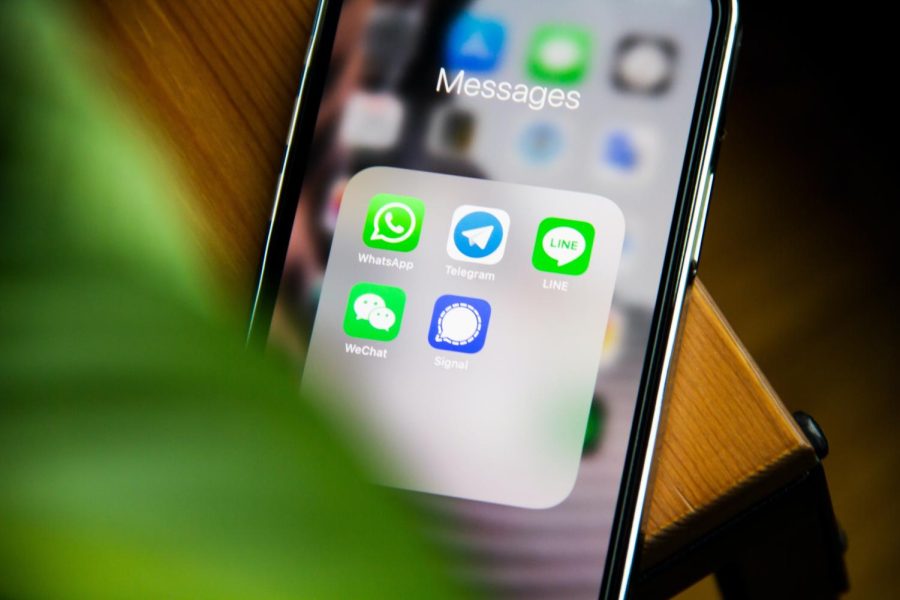 Though this issue only faces students who currently live on campus, Aisha Aliwalas, the president of UNF ASIA, explained that it's becoming an issue with the right to free speech and "open communication."
"If I were to live on campus right now, I would feel trapped," she said. 
UNF ASIA Vice President Isabelle Cho echoed similar sentiments, calling the ban "isolating."
"It is already hard enough for people to find people to relate to you in college," Cho said. "By taking away opportunities to communicate through WeChat, or the ability to meet new people with apps like TikTok, it makes something already difficult feel isolating." 
Another point brought up by Cho is that even though students can still access these apps from off-campus WiFi, many college students do not have the luxury of using cellular data and instead have to rely on campus WiFi in order to have any signal at all. 
WeChat is more than a messaging app and it also allows users to send money, like Cashapp or Venmo. Banning WeChat can make it more difficult for students to send and receive money, potentially widening the gap between students and their family and friends in China and other countries. 
However, for students trying to reach family overseas, there are still options for communication. 
"My parents are able to use other apps to keep in touch," Chan said. "But without WeChat, it makes it a lot less convenient to talk to family."
Even with alternatives for communication, "banning this app has absolutely affected international students' ability to communicate with family efficiently and conveniently," said Chan. 
Students have definitely been upset by the recent app bans, and many expressed so on Spinnaker's Instagram.
"By banning these apps they are fostering resentment by the student body," UNF ASIA Chief of Committees Abygail Kapunen told Spinnaker.
___
For more information or news tips, or if you see an error in this story or have any compliments or concerns, contact [email protected].