Four carts stolen or missing from UNF in last two weeks, reports show
Two golf carts, one utility cart and a Chartwells cart have been reported missing or stolen in the last two weeks at the University of North Florida, police reports show. 
UNF's physical facility staff uses golf carts or utility carts to move across campus, and some university departments have designated ones too. 
According to the reports, the keys used to drive each cart were not in the vehicles, but staff couldn't verify whether locks were used in at least two cases.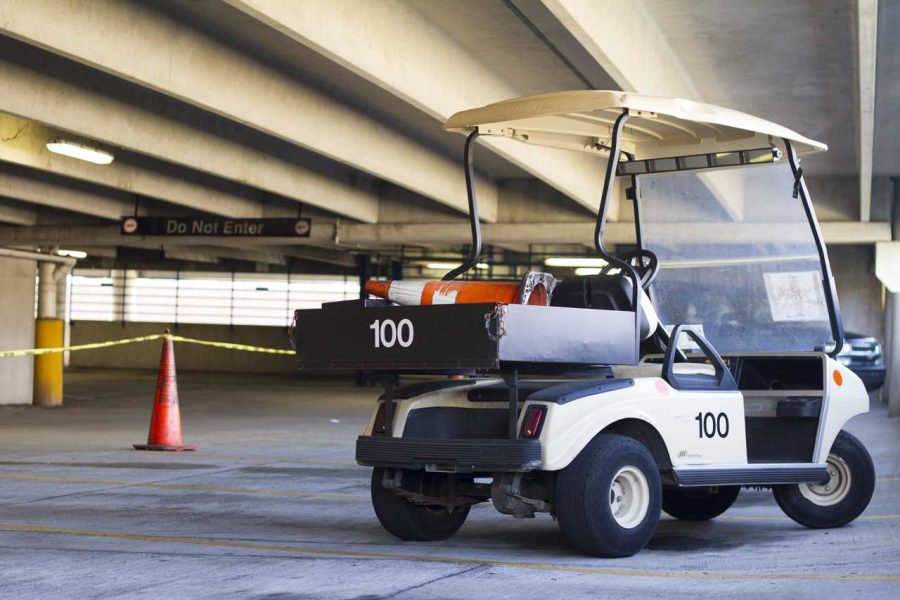 The first theft happened on May 24 when a Chartwells employee told university police their golf cart was missing. 
"[The employee] stated that the cart was turned off and the key removed, but was not secured with a cable lock," the UPD report said. 
The second theft happened two days later when UPD responded to a report that two golf carts were missing. The keys to each cart were in the possession of staff, but neither could confirm whether the carts were locked up, the report said.
Another two days later, a utility cart was stolen, according to a UPD report. The staff member who reported it told police they had left the carts parked and charging on May 26. The cart was gone when they returned a few days later. 
A UPD officer reviewed the video footage and found that the cart was stolen on May 28. 
"It appeared that [an] unknown person rode up on a bicycle to the area at 0210," the report said. "The person then got into the cart and drove it out of the area."
Though all the thefts happened within a few days of one another, the university police department has not said whether they are connected or not.
UPD Chief Frank Mackesy told Spinnaker that one cart had been recovered but could not say which one was because it's an ongoing investigation. 
___
For more information or news tips, or if you see an error in this story or have any compliments or concerns, contact [email protected].