I'm a water person. I love wakeboarding, surfing, boating, paddling, diving and fishing. Many of you probably do too. Maybe you grew up surfing, fishing, and hanging out at the beach. Or perhaps you moved here to go to school, and you're enjoying being waterside, boating, or trying watersports for the first time.
You probably assumed the water you were playing in or drinking was clean. I did too.
BUT I WAS WRONG.
Nearly 800 of our 1000 springs are "impaired"
Harmful algal blooms are now everywhere, creating long-lasting red tide that suffocate fish, and cover lakes with blue-green algae slime that kills our pets and wildlife… and simply breathing air nearby is linked to diseases like Parkinson's, Alzheimer's, and ALS
Pollution decimated sea grass, leading to the starvation death of 1,901 manatee between 2021-2022
Nearly 1 million acres of estuaries and 9,000 miles of rivers and streams are contaminated with fecal bacteria (yes, poop!)
Polluted water impacts more than humans. It affects the fish and shellfish we eat. It contributes to the coral reef decline and disease in South Florida. It trickles into the aquifer where we get our drinking water. It destroys family businesses like fishing and kayak guides, bait and tackle shops.
And while taxpayer money is being spent to fix previous pollution issues, nothing is being done to prevent new pollution. So things continue to get worse every year.
Do you want to live in a Florida where beaches are constantly closing for red tide? Or where manatees are extinct?
I DON'T.
That's why I joined Florida Right To Clean Water, a citizens' initiative to amend the Florida Constitution with the fundamental "Right to Clean and Healthy Waters." It's up to "We the People" to create hope and change.
Help us protect Florida waters before it's too late. Go to FloridaRightToCleanWater.org to download and sign your petition. Get at least five others to sign one too. Get your clubs/teams/fraternities/congregations to all sign one. Spread the word everywhere, including on social media. We need 900k physically signed petitions by Nov. 30 to get on the 2024 ballot. Register on our website to learn all the ways you can help.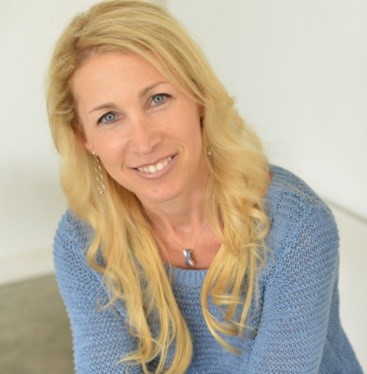 Cheryl Rogers is a Right to Clean Water Campaign Integration Ambassador based in Orlando, serving the statewide organization.
Readers are encouraged to submit a Letter to the Editor for publication with Spinnaker. Spinnaker does not endorse any of the contents of a Letter to the Editor.
___
For more information or news tips, or if you see an error in this story or have any compliments or concerns, contact [email protected].