Rocio Moro has had one of the most successful careers in North Florida volleyball history. 
The San Juan native has set the UNF record for most career digs, and recently notched another achievement, breaking the record for most digs in ASUN history. 
When asked who she could thank for assisting her through the journey of setting both University of North Florida and ASUN conference records, Moro, a senior, chose to credit others for her accomplishments. 
"I would say my head coach, Kristen Wright," the three-time ASUN defensive player of the year said. "She had a vision for me and the standards that she had for me were always held pretty high."
Moro began accumulating awards her very first year, adding onto her already extensive list of achievements. Despite that, Moro continued to strive for more, refusing to become complacent. She said much of that had to do with the people around her, including her head coach.
"[Coach Wright] always wanted me to become a better player, so I think that helped me just keep going and just keep reaching for more and more," she said.
Moro's career could fill an entire article full of record breaking statistics. Yet, those don't tell the whole story of an athlete. 
Starting volleyball at the age of five, she hadn't always considered the idea of pursuing it in college. It wasn't until she turned 15 that she decided she wanted to play college volleyball.
She came to UNF to do just that and remained for her entire college career. A noteworthy decision considering the fact that 13% of all college athletes entered the transfer portal, according to the NCAA, the most ever.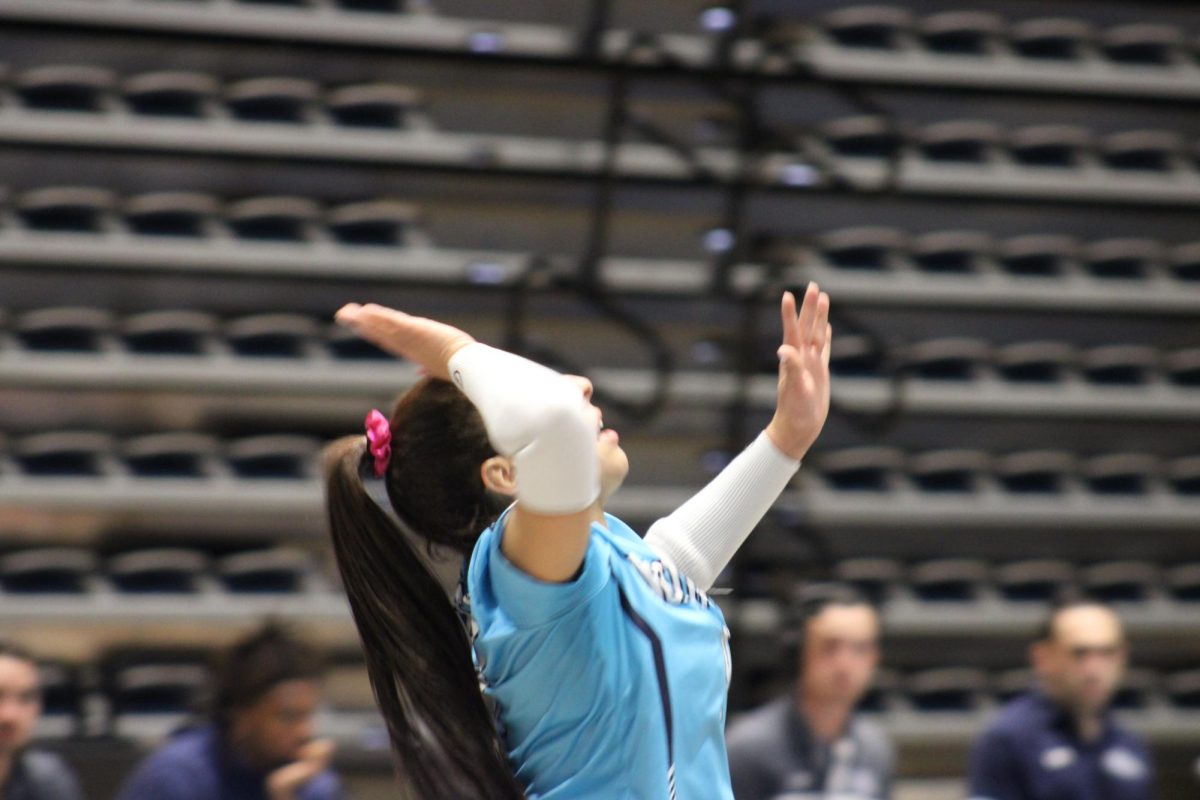 "She's special because she's loyal," Wright said. "In these last couple of years, she's been a huge stakeholder."
Moro also expressed deep gratitude for UNF and her time in Jacksonville. At first, Moro thought her time at UNF would primarily revolve around volleyball and classes, but she soon realized this wasn't the case. 
"The more years that I spent [here], the more I learned about Jacksonville and UNF as a community. I learned to just get outside of my comfort zone," she said. 
Despite leading a life at UNF that extended beyond volleyball and academics, Moro set multiple records during her five years as an Osprey. Even so, according to Kristen Wright, she isn't finished yet. 
Moro has been the most consistent defensive player in UNF volleyball history, winning the ASUN Conference Defensive Player of the Week, a conference record of 10 times. With this extensive college resume, Moro likely has a prosperous professional volleyball career ahead of her.
"She's not done," Coach Wright said.
_____
For more information or news tips, or if you see an error in this story or have any compliments or concerns, contact [email protected].