Closing out their regular season with a shutout 3-0 win over the Stetson Hatters on Saturday, the University of North Florida volleyball program now sets its sights toward the postseason and, specifically, the ASUN championship. 
With this postseason berth, fans may be wondering what to expect come tournament time. Here's what to expect.
The tournament will be hosted at Alico Arena in Fort Myers, with top-seed FGCU hosting. It'll be a very difficult environment for North Florida to play in, considering that Florida Gulf Coast knocked the Ospreys out of the postseason in the quarterfinals last year. 
In the wake of the postseason, head coach Kristen Wright emphasized the preparedness of her team. The team prepared like a high-caliber unit all season long, Wright said, between physical conditioning, time spent analyzing game film and getting players the proper rest.
"This team is ready," she said. 
North Florida enters the ASUN championship as the sixth seed with a 9-7 conference record. Only the top eight teams are selected for this tournament. 
The team is expected to face a huge challenge early on, facing number three-ranked Eastern Kentucky in their first postseason matchup.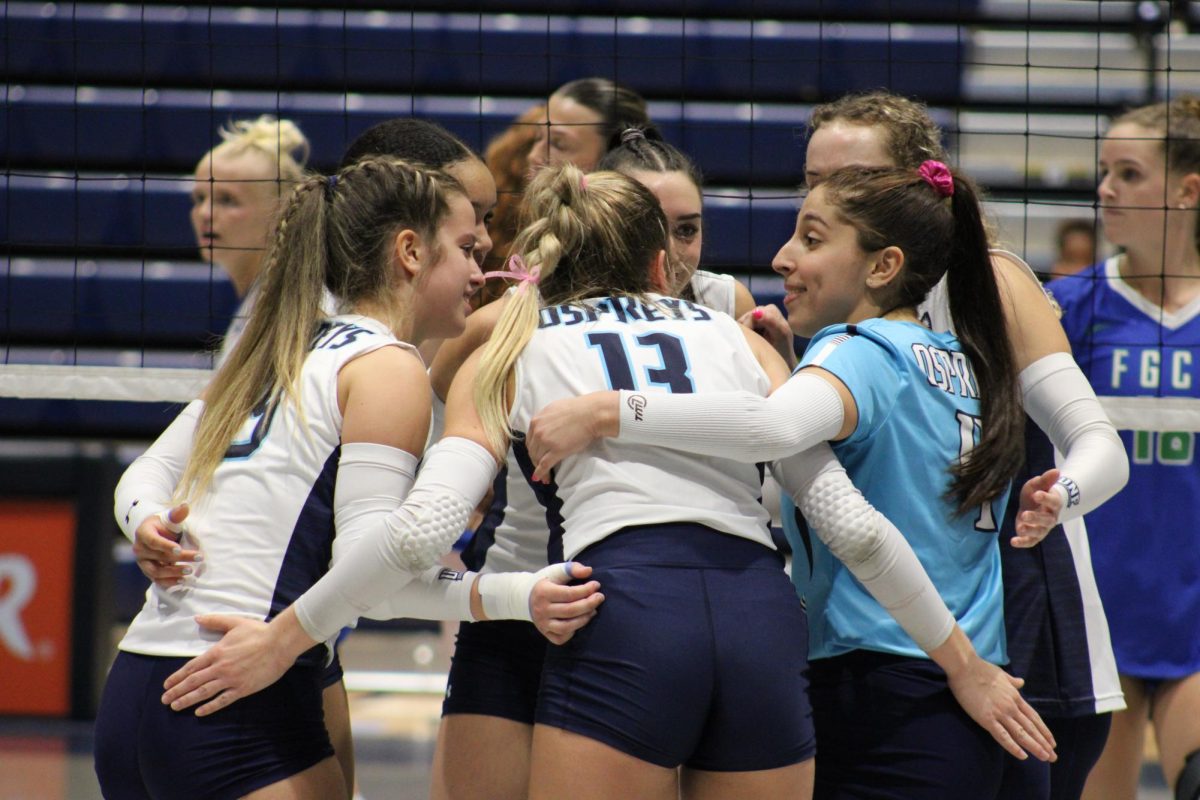 Coach Wright pointed out that one of the biggest strengths this Osprey team will have entering the tournament is their backcourt, and it's easy to see why. 
Along with Rocio Moro, the team's decorated veteran libero, the Ospreys have a backcourt weapon on the offensive attack in setter Annie Antar. 
Antar leads the team in assists with 845 — which is high, considering ASUN opponents average 1,268 for the entire team — and will be a clear differential factor that the Ospreys didn't have last season. 
Experience is another key strength for the team, Wright said. With multiple veterans, the program carries a total of six juniors, two seniors and three graduates. That includes star players such as Kailey McKnight, Mahalia White, Kelly Negron and Moro.
If the Ospreys can pull off an underdog win against No. 3 EKU in the quarterfinal, North Florida will face the winner of a matchup between No. 2 Lipscomb and No. 7 Stetson in the following semifinal game. Four other teams will also be competing for a shot at the semifinals.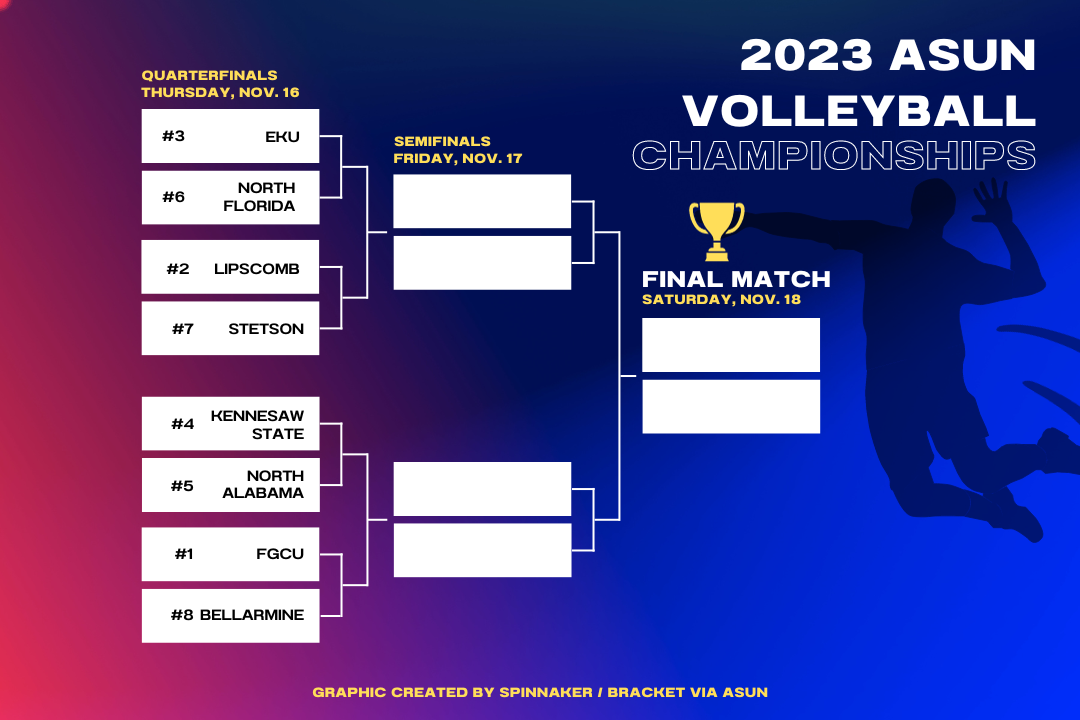 The ASUN tournament will kick off this Thursday, Nov. 16, with the Osprey's opening matchup against Eastern Kentucky scheduled for 1 p.m. The semifinals are expected to start at 4 p.m. on Friday, and the final championship game for the ASUN crown will begin at 7 p.m. on Saturday. All games in the tournament will be available for streaming on ESPN+.
___
For more information or news tips, or if you see an error in this story or have any compliments or concerns, contact [email protected].