The University of North Florida men's basketball team will host their first-ever in-season tournament this Thursday. While there is still plenty of season left for UNF to prove itself, here's an overview of where the Ospreys stand. 
The Ospreys have already shown signs of success and failure three games into the 2023-2024 season. 
North Florida sits with a 2-1 record heading into a tournament they are hosting called the "First Coast Classic," where the Ospreys will play three different schools in three days. UNF will first face Presbyterian on Nov. 16, a so-far-undefeated team that has already defeated a Power Five Vanderbilt program.
The Ospreys began the season last week with a comfortable 92-55 win over NAIA-school Coastal Georgia. But, a game against an NAIA opponent doesn't say much about how UNF will do in the remainder of the season. 
North Florida followed that home win with two road tests against smaller, mid-major programs. UNF handled their first game last Friday, defeating Charleston Southern 81-70, but Monday was a different story. 
After starting 2-0 for the first time since 2015, the Ospreys didn't stay perfect. UNF followed the win in Charleston with a loss to South Carolina State on Monday 87-77, a team that was averaging just over 50 points per game before this matchup. 
While the team may be inconsistent overall, there is one consistent piece that has kept the Ospreys in every single game, and that's junior guard Chaz Lanier. Lanier is currently averaging 19.3 points per game and making 55.6% of his shots.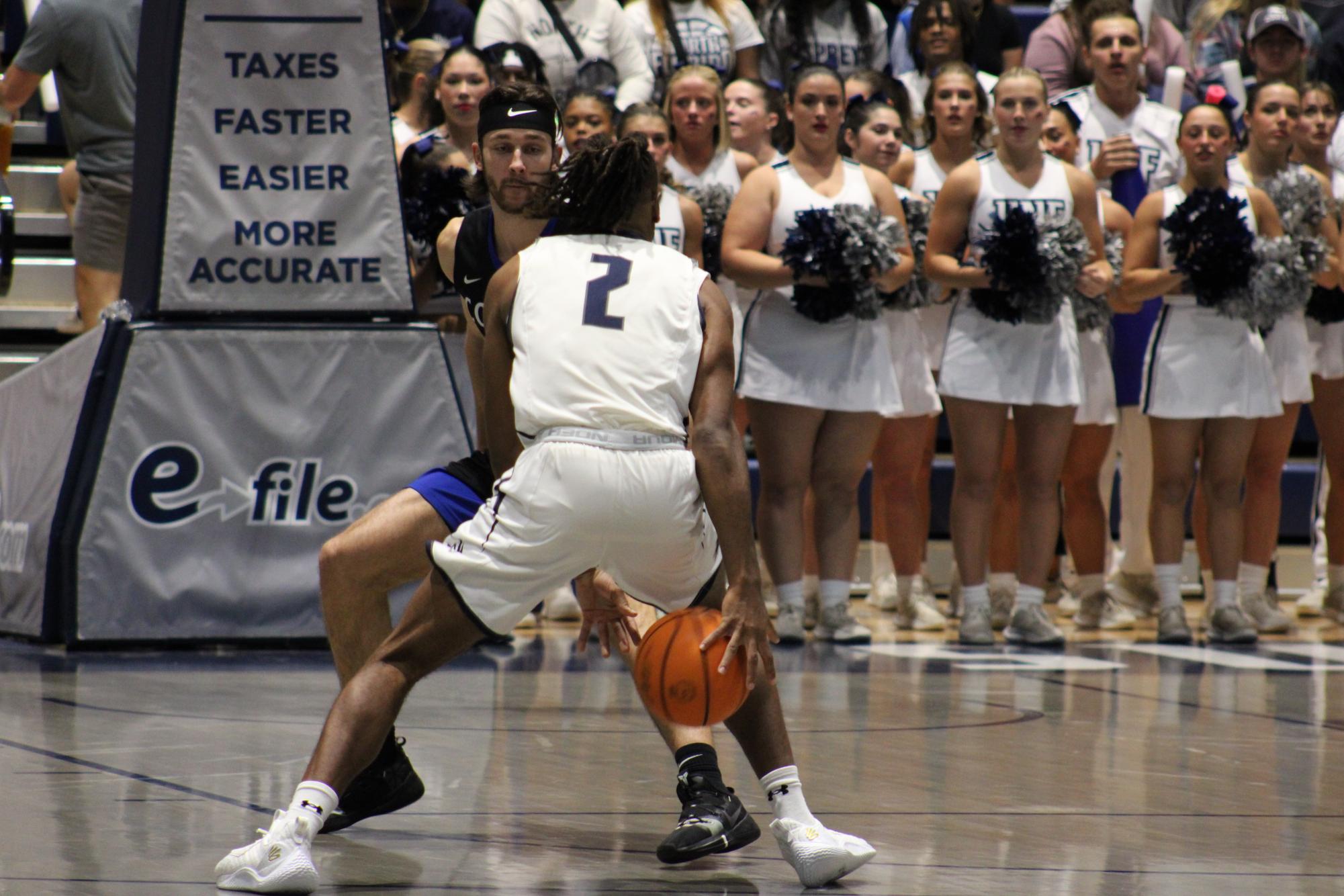 It's still early in the non-conference schedule, but Lanier is still proving himself to be a force in the paint and three-point line. The Nashville native is 10-20 from the arc and averaging 5 rebounds each contest. 
When a player is making more than half their shots from the court, that's considered very good. Most players are under that mark. 
In comparison to Lanier, the only other Osprey averaging double digits is Jake van der Heijden, who is at 12.3 PPG while also making nearly 70% of his threes (9-13), which even shooting 35% from three is still considered good.
UNF as a whole is still averaging a good mark of 83.3 points per game, but the Ospreys need to improve the 71 points they give up on average each contest. 
The Ospreys will continue the invitational with games against two 1-2 teams, Northwestern State on Nov. 17 and Maine on Nov. 18.
___
For more information or news tips, or if you see an error in this story or have any compliments or concerns, contact [email protected].