The University of North Florida women's volleyball team wrapped up their 2023 campaign on Friday, falling short to the No. 2 ranked Lipscomb University Bison 2-3 in the ASUN championship semifinals.
The Ospreys entered the semifinals after defeating Eastern Kentucky in the quarterfinals 3-1 the day prior.
In set one, things were looking up for the Ospreys. North Florida came to an early 11-9 lead at the midpoint of the opening set, but Lipscomb marched back in the later stages to take the opening set 18-25.
Things were looking up for North Florida in sets two and three. Taking both sets as outside hitter Kailey McKnight put up 11 kills and a pair of aces in the two frames following the opener. Set two was scored at 25-20, and set three ended off with a 255-16 result.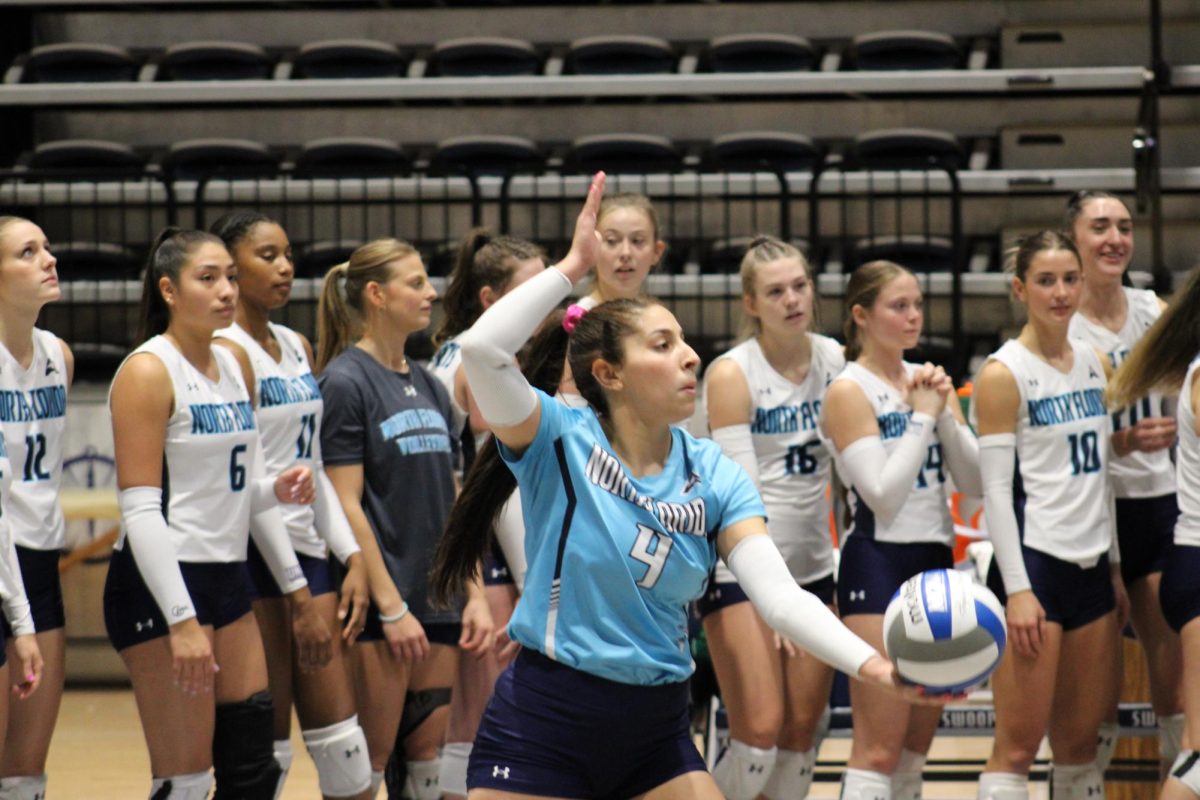 Tides changed in Lipscomb's favor in the final two frames of the contest. The Bison managed to pull away in a close set four 27-25 thanks to a pair of unanswered kills by middle blocker Meg Mersman. In the tiebreaker, Lipscomb went on a 6-1 run in the final stages to take the fifth and final set 9-15 and therefore win the contest.
Lipscomb went on to face the No.1 ranked Florida Gulf Coast in the ASUN finals. Falling by 3-0 sweep as the FGCU Eagles hoisted their third consecutive conference trophy.
North Florida volleyball finished with a 17-15 overall record and a 9-7 record against ASUN opponents in 2023. Putting up an impressive 10-4 home record in the process. 
Following the championship, libero Rocio Moro was recognized as the ASUN Defensive Player of the Year for her 537 digs, becoming the ASUN all time dig leader and the first to win four straight DPOY awards. Kailey McKnight was also rewarded with third team-all ASUN honors.
___
For more information or news tips, or if you see an error in this story or have any compliments or concerns, contact [email protected]