Before the title "Friday the 13th" even flashed on the screen in blood-red colors, the infamous Jason collected tons of frightful screams and disgusted expressions from his audience. This modern-day remake hit theaters this year on the day of its name and saturated the classic tale with current trends and hip
vernacular.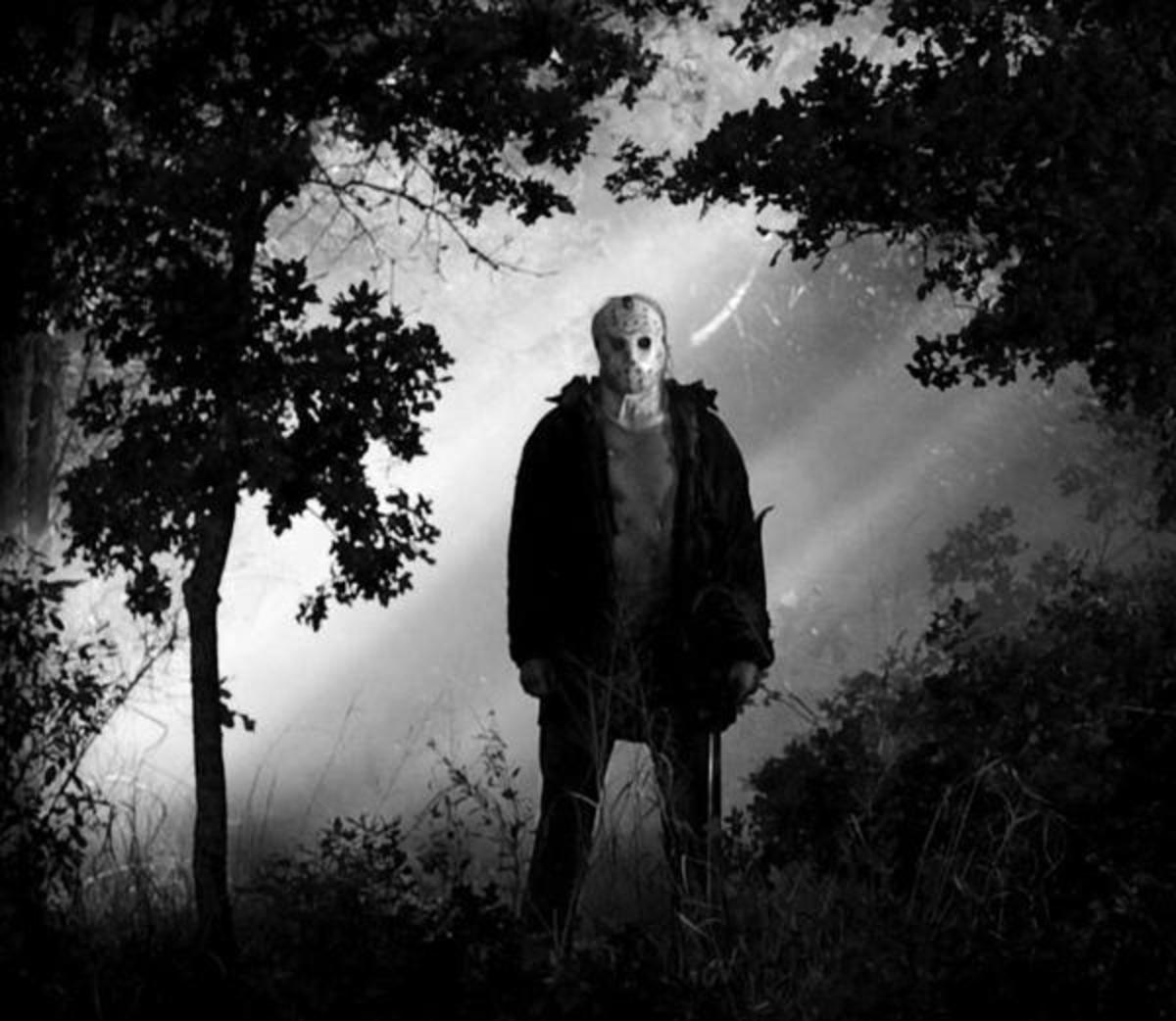 Within the first five minutes of the film, Jason Voorhees (Derek Mears) kills off an entire group of friends who are camping near Crystal Lake. Apparently a few marijuana plants were growing in the area, which was incentive enough to call it a campground.
Upon finding the grass, Jason kills everyone except the leading role's sister, Whitney Miller (Amanda Righetti), who he captures. The kills in this introduction were not only gory, but some of the most frightening situations imaginable. With all this bloodshed so soon, the movie manages to stay true to its merciless killing style as it increases the fear even more.
After the first group of people are slaughtered, another group of friends visits the area to stay at Trent's (Travis Van Winkle) father's flashy summer home. The group is made up of about seven college kids looking to have a good weekend filled with sex, drugs and a lot of alcohol.
On their way they stop by a convenience store to pick up a few things when they run into Clay Miller (Jared Padalecki). Clay is on the search for his sister Whitney, who, according to his flyer, went missing several weeks ago. Trent and Clay get in a clash at the counter, leaving Trent's girlfriend, Jenna, (Danielle Panabaker) feeling embarrassed and sympathetic.
When the group reaches the house they almost immediately break out the beer and bong and get the party started.
On his search for Whitney, Clay finds himself at the door of Trent's place and is invited in by Jenna.
When Trent kicks him out, Jenna decides to run off with him and help look for his sister. It doesn't take long for Trent to move on to another girl, which provides for a hilarious sex scene where Trent proves himself, if he hasn't already, to be a complete tool.
Jenna and Clay run into Jason during their search and that's when more carnage ensues. However, with the exception of a few actors in the film, it isn't sad to see the rest go.
Two of the friends, Chewie (Aaron Yoo), and Lawrence (Arlen Escarpeta) provided plenty of comic relief and were quite lovable characters. Lawrence makes the best attempt to kill off Jason, and for a second it seems like he just might be able to.
But sadly, as always, Jason is undefeatable.
With the addition of a lot of drug usage and alcohol consumption, this movie seems a semi-successful remake. Even though most of the characters were irritating and unlikable, it made for a good slasher film.
E-mail Jackie Lerch at [email protected].