Vetiver brings vivacious, campfire music style to life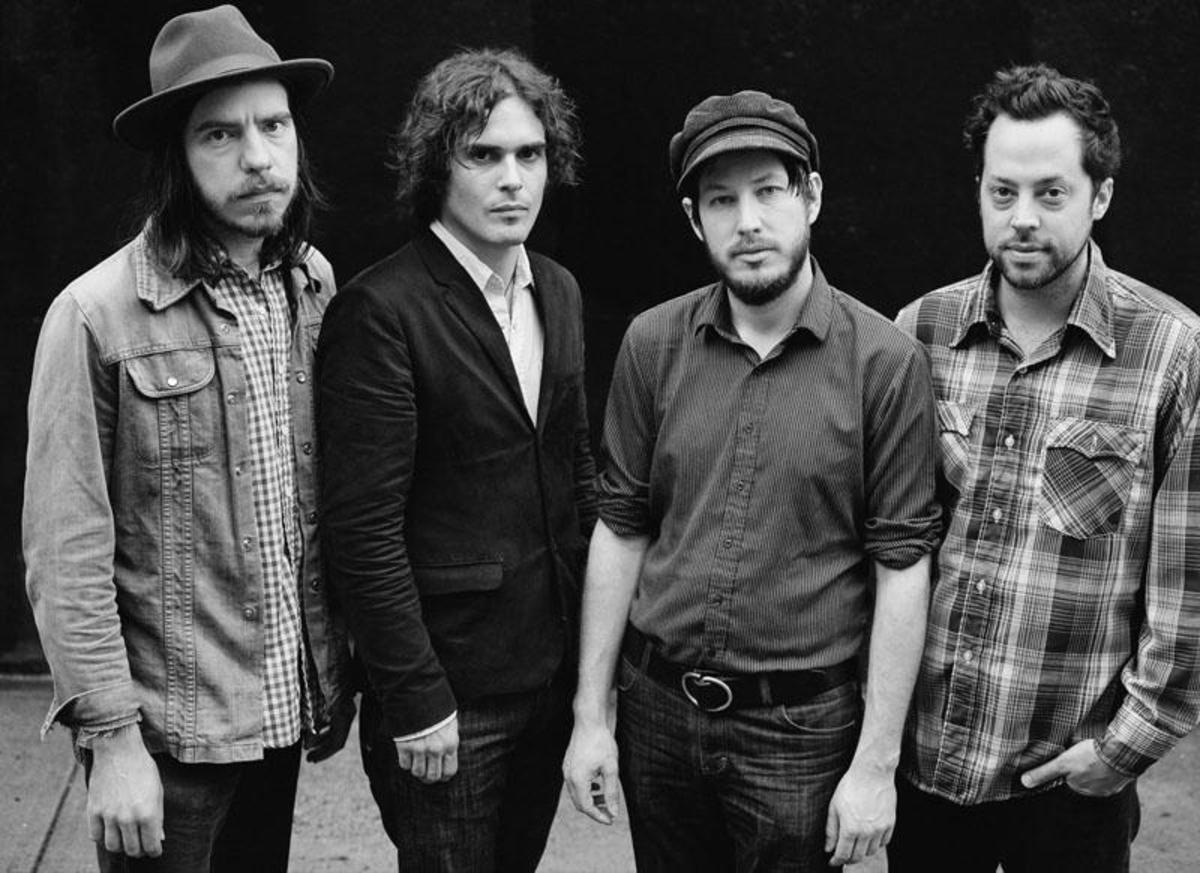 According to Wikipedia, every professor's top choice in reference databases, vetiver is an Indian-native perennial grass kindred to other fragrant turf such as lemon grass.  Its particular odor is commonly categorized as revivifying, which coincidentally is the sort of feeling the band of the same name emits.
The band Vetiver is the brainchild of Virginian acoustic-enthusiast, Andy Cabic, with an ever-revolving array of musicians.  Cabic first joined forces with fellow student Devendra Banhart while studying at University of North Carolina Greensboro, collaborating on various musical endeavors.
It wasn't terribly long until Cabic and Banhart relocated to the Bay Area around San Francisco in 1998.  There, the two commenced cultivating a concoction of kaleidoscopic organic music that fell into the blanket category eventually dubbed the New Weird America movement.
Relax your noggin for a second and imagine yourself plopped on your front porch in the a.m. hours with clear sunlight spilt across your being, maybe even with a condensation-coated glass of frosty mint tea in hand.  Got that?  OK, now you've got an idea of what Cabic has brewed up special for his group's fourth full-length, "Tight Knit."
Cabic combines his loyal campfire styles with interesting forays like dub-reminiscent warbles that generate "Tight Knit," Vetiver's first Sub Pop release, to play out like a golden, dew-drenched morning.
The opening track, "Rolling Sea," parallels "Been So Long," the first song on the duo's 2006 release, "To Find Me Gone."
Both songs unfurl in an accidentally epic, innocent way (although "Been So Long" certainly anties up the bass drum more than "Rolling Sea") and expand into an ode to nostalgia.  The soft strum of the drum brushes weave into Cabic's crooning refrain, "It's been such a long time."
The pep is knocked up a stitch or two with the third ditty of the disc. "Everyday" emanates the same sort of feelings of adoration prevalent during the first three months or so of a relationship.  Shakers and upward strumming lend to the hopeful notion of just wanting to be close to a specific soul.  The reoccurring "doo-doo-doo's" assist in categorizing this one as undeniably catchy and probably a pretty effective selection to woo someone with.
"On the Other Side" explores the idea of the absent intellect and exaggerated self-worth in a lot of social circumstances.  Cabic comments that sort of jazz just "ain't my speed."
The amp gets a workout during a mini-distorted guitar solo to authenticate a jaunty transition into the next track. "More of This" mirrors the same sort of bona fide yet dainty admiration of "Everyday."
Cabic is taking the kids on the road for a worldwide tour this spring to promote the cozy dream that is "Tight Knit."
Vetiver is scheduled to let the Arcadian, ember-bedazzled tunes bloom just slightly south of here at St. Augustine's own Café 11 March 23 with Larkin Grimm.
E-mail Beca Grimm at [email protected]