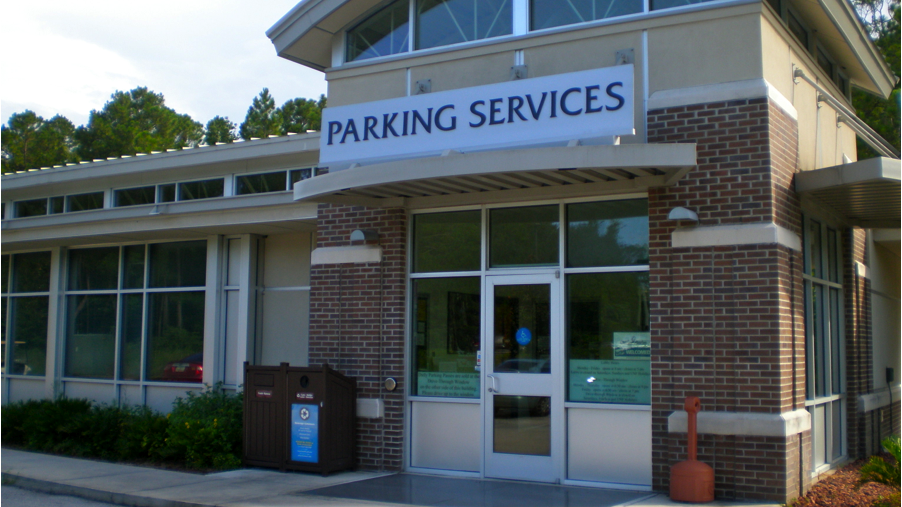 As of Monday, Parking and Transportation Services is allowing students with more than 60 credit hours and AA transfer students to purchase parking permits.
Parking permits first went on sale July 16. Students with 90 or more credit hours were able to buy parking permits first, followed by any returning housing students, who were able to do so July 19. Students with 60 or more credit hours could start purchasing their permits July 23, and the remaining students become eligible August 6.
Vince Smyth, director of Auxiliary Services, said the parking permit sales open in stages to give seniors a chance to purchase a pass before moving on to juniors, sophomores and freshman.
"We do sell out of some permits, and students should buy sooner than later," Smyth said.
Smyth said slightly more than 800 out of the 4,400 premium permits for students have been sold, but the number will rise quickly as more students are able to purchase a permit. Housing A permits typically sell out, he said.
"I am a tad upset that since I got my parking pass late, I am unable to park in my housing lot," said international business freshman and future Osprey Landing resident Rachel Harmon.
Harmon understands upperclassmen often have jobs off campus so it's good that they can purchase permits earlier but said freshman might need the quick and simple parking for jobs too.
Certain permits, though, such as those for Lots 14, 18 and 53, are not expected to sell out.
The 2012-2013 parking permits will be stickers but minor changes have been made to them, Smyth said. The stickers should be placed on the exterior of the car, either on the rear window or rear bumper.
"It is very standard for universities to use external permits," Smyth said.
Tinted windows can also make it difficult to view them, and Parking and Transportation services received safety-related complaints about their previous location, he said.
Smyth is not worried about weather damage or general wear and tear occurring to the permits, due to their new location.
However, one student worries theft could become an issue.
"I'd be more worried about someone stealing it, said communication junior Nicole Backus. "That could definitely become a problem."
But Smyth said he is not concerned about theft because the adhesive is strong, and removal would result in the sticker shredding, such that it cannot be used again.
Parking Permits valid for the 2011-2012 school year expire August 15, 2012.