While the NCAA Ups its Ante on Academics, UNF Sticks to the Status Quo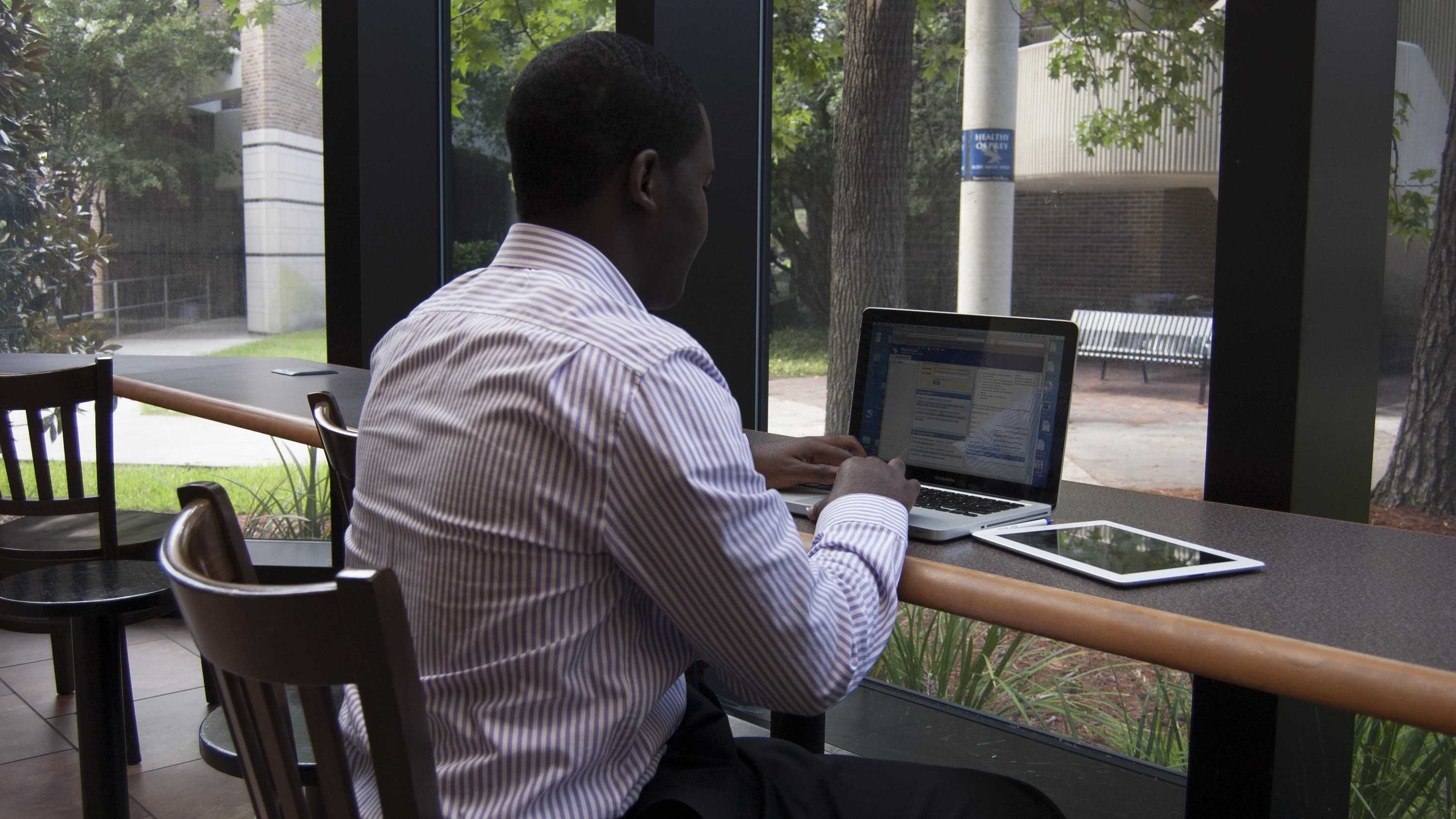 The academic standards for NCAA entrance and postseason eligibility requirements are set to increase slightly over the next five years, beginning in 2015. The new requirements mandate that incoming freshman minimum eligibility is a 2.3 GPA through high school "for immediate access to competition" according to NCAA.org. Previous standards required a 2.0 grade point average, which is the difference between a C and a C plus.
The changes in GPA requirements come on the heels of heightened Academic Progress Rate, or APR, that was announced in 2011, and will take affect in 2014.
The requirements' impact on the national landscape of the NCAA is already causing uproar amongst intercollegiate coaches from all sports, mainly because of heightened test scores and GPA requirements.  The changes will have a profound effect on recruiting and current eligibility.
"Our standards are higher, so the new rules don't affect us as much (as other schools)," said Matt Driscoll, head basketball coach at University of North Florida.
There's a twist to the new standards, however. If the athlete maintains a 2.0 GPA through high school entering college, he/she can still receive eligibility for aid and practice, but cannot participate in competition.  Athletes will be forced to sit out a full year until the required 2.3 GPA is achieved.
"I think the heaviest impact will be felt in high schools in 9th and 10th grade. The early years are going to be that much more important," Driscoll said.
According to NCAA.org, Division 1 Men's Basketball may feel the strongest impact. More than 43 percent of all freshmen would have to sit out this year if the rules were in effect.  At UNF and in all schools in Florida, however, above average standards is the norm.
The state of Florida has implemented new minimum admission standards, according to UNF. edu. In order to be considered, students must have a minimum 2.5 recalculated GPA on a 4.0 scale.
Other schools may be caught scrambling to find depth on their sports teams, but UNF is staying ahead of the pack with GPA requirements higher than the NCAA minimum. As a result, Driscoll says his latest recruiting class won't feel the effects.
"We have a very, very strong class this year academically," Driscoll said, who claims to be one of the few coaches who personally monitors his team's academics.
While not all coaches follow Driscoll's mentality, UNF head soccer coach Derek Marinatos also doesn't take any chances with academics and his players.
"I have a few assistants, and we speak daily about the players," Marinatos said. "We had an improvement plan in place to limit the amount of transfers and high risk players such as junior college guys. Right now we are recruiting a lot of in-state players, and all 9 from this recruiting class are in summer school."
With the new mandates, UNF stays a step ahead, and that's is definitely something to cheer about.