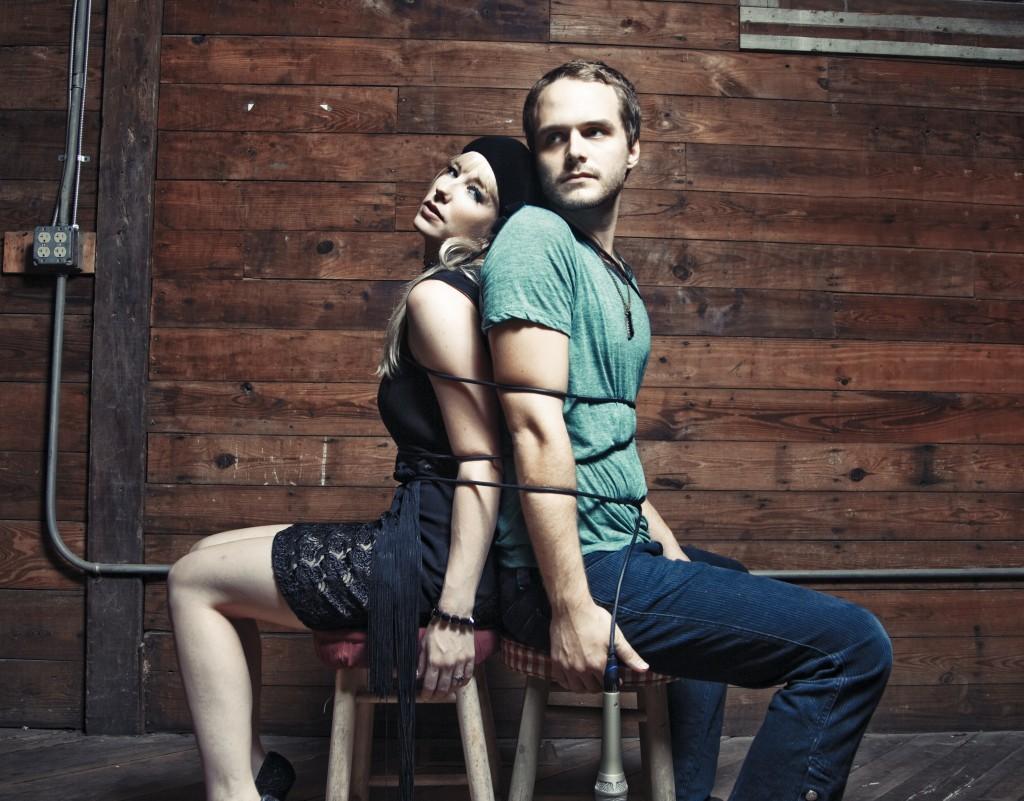 A new annual music festival has found its home in Jacksonville with hopes of raising money to supply developing countries with clean drinking water for years to come.
Shawn Fisher and Jordyn Jackson of Flagship Romance got the idea to create the festival, named Clean Water Music Fest, when their friend Chico Lobos suggested putting on a big concert in town.
Both Jackson and Fisher, who is a former UNF student, have always wanted to give back using their talents, so they decided to turn the event into a fundraiser for charity: water.
Charity: water is an organization that builds fresh water wells in developing countries that do not have access to fresh water. All proceeds of the concert tickets, raffle and silent auction will go toward the organization.
"As of right now, 89 people will have clean drinking water for 20 years from the money we've raised so far," Jackson said. "That's not even including the ticket sales."
Venus swimwear is sponsoring the event and has taken care of all the expenses for the event. That means every penny raised will go toward providing clean water to those in need.
Once Jackson and Fisher had decided on details of the festival, all they needed was a place to hold it.
They approached the Ponte Vedra Concert Hall about hosting the festival. The concert hall relished the idea of hosting an annual event and happily accepted their offer.
There are seven bands performing in the show. The lineup includes: Son of a Bad Man, Lucio Rubino, Flagship Romance, Don't Sigh Daisy, The Chico Lobos Band, JacksonVegas and Dudes on a Rug.
The bands in the performance have different sounds. For example, The Chico Lobos Band is a Spanish-style flamenco guitar.
Other bands performing at Clean Water Music Festival, such as Don't Sigh Daisy, whose drummer is a student at UNF, offer genres like folk and rock.
Fisher said Don't Sigh Daisy has a lot of energy, great songs and is creative with its stage presence.
Jackson and Fisher are not only putting on the event, but are also playing in the show.
Together, Jackson and Fisher make up the folk-pop duo Flagship Romance with the combination of their distinct sounds. Fisher also sings and plays guitar in his band Son of a Bad Man.
The festival will also have raffles in-between shows where concertgoers can win prizes for donating to charity: water. The prizes will come from local businesses such as TacoLu, The Players Championship, Ruth's Chris Steakhouse, S.E. Joseph Jewelers and Mitchell's Fish Market.
The silent auction held during the event will also help benefit charity: water. One of the top prizes a contender can win is a tricked out beach cruiser bicycle.
Fisher said he appreciated local businesses chipping in.
"This is our first time putting something on like this, so to go to all these businesses and tell them what we're doing, and for them to respond so positively about it was a pretty eye opening thing, especially with the economy being so bad," Fisher said.
The festival hopes to raise a total of $5,000. That is the amount needed for Charity: Water to pay for a freshwater drill project in a developing country, which will provide water to a region for decades. If the event raises enough, a plaque will be placed on the drill upon its completion commemorating the Clean Water Music Fest for its donation.
Jackson and Fisher said they expect a strong showing, but donations are the main point.
The Clean Water Music Fest will be held at the Ponte Vedra Concert Hall on August 25 from 4 p.m. to 10 p.m. Tickets for the event are free with a suggested $10 donation, and can be picked up ahead of the event or at the festival on August 25. For more information, visit flagshipromance.tumblr.com, www.mycharitywater.org, or check out the event page on Facebook.