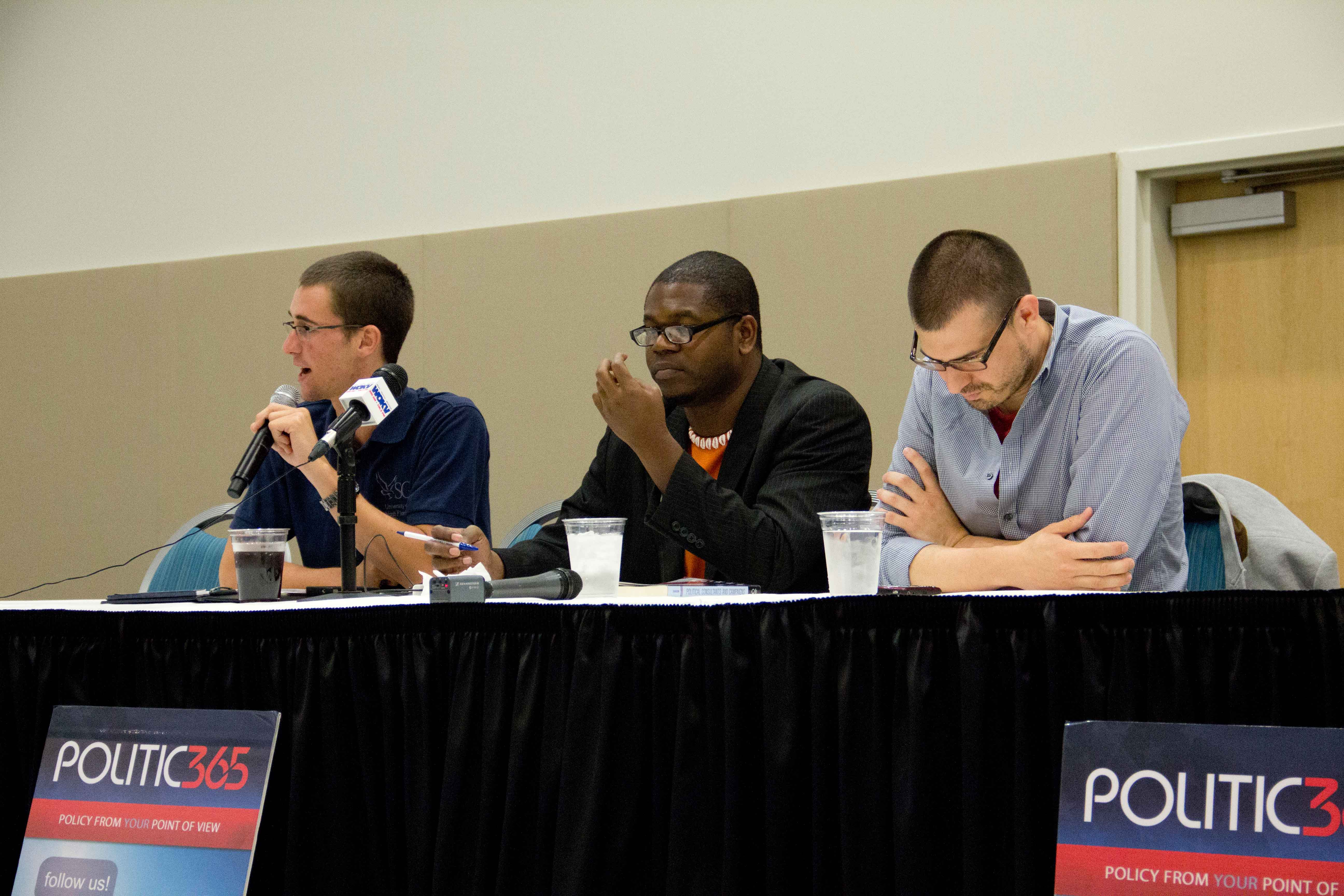 The 'Voice Your Vote' campaign, a college convention tour, visited UNF Tuesday, with the goal of inspiring young voters to become active members of the political community.
A panel of three, including UNF Student Body President Carlo Fassi, Unai Montes-Irueste, a political consultant with Latino Consultants, and Jason Johnson, a senior political advisor with Hiram College, addressed students' opinions on current issues and discussed possible solutions to political problems.
Several students in the crowd expressed frustration with trying to balance growing student debts in the face of limited job opportunities.
Montes-Irueste offered a solution.
"A few more people are going to have to start viewing themselves as job creators, instead of simply as people that are competing for a few jobs," Montes-Irueste said.
Others said they are concerned with politicians' credibility, going so far as calling them liars.
The panel responded by telling the audience it is their job to follow politicians and monitor the policies they have or have not implemented. It added that if students are reluctant to educate themselves about the issues and respond accordingly, they are allowing corruption to infiltrate the system.
However, one student said the university lacks proper outlets to educate students on the issues.
Mason Case, a UNF English freshman, cited his time spent waiting outside the Republican debate in January. He said was denied access because he is a student and not a higher official.
Latoya Williams, a UNF political science junior, said she's glad the campaign offered an effective platform to discuss political issues, but she still worries students won't take the initiative to become involved.
The campaign, which will cover 12 college campuses, started Aug. 22 in Orlando, and will make its final stop Sept. 6 in Charlotte, N.C.
Montes-Irueste said he was pleased with the attendance at UNF, the diversity in the audience, and with the intriguing discussions he expects to continue throughout the tour.