UNF Volleyball team goes 1-2 over Labor Day weekend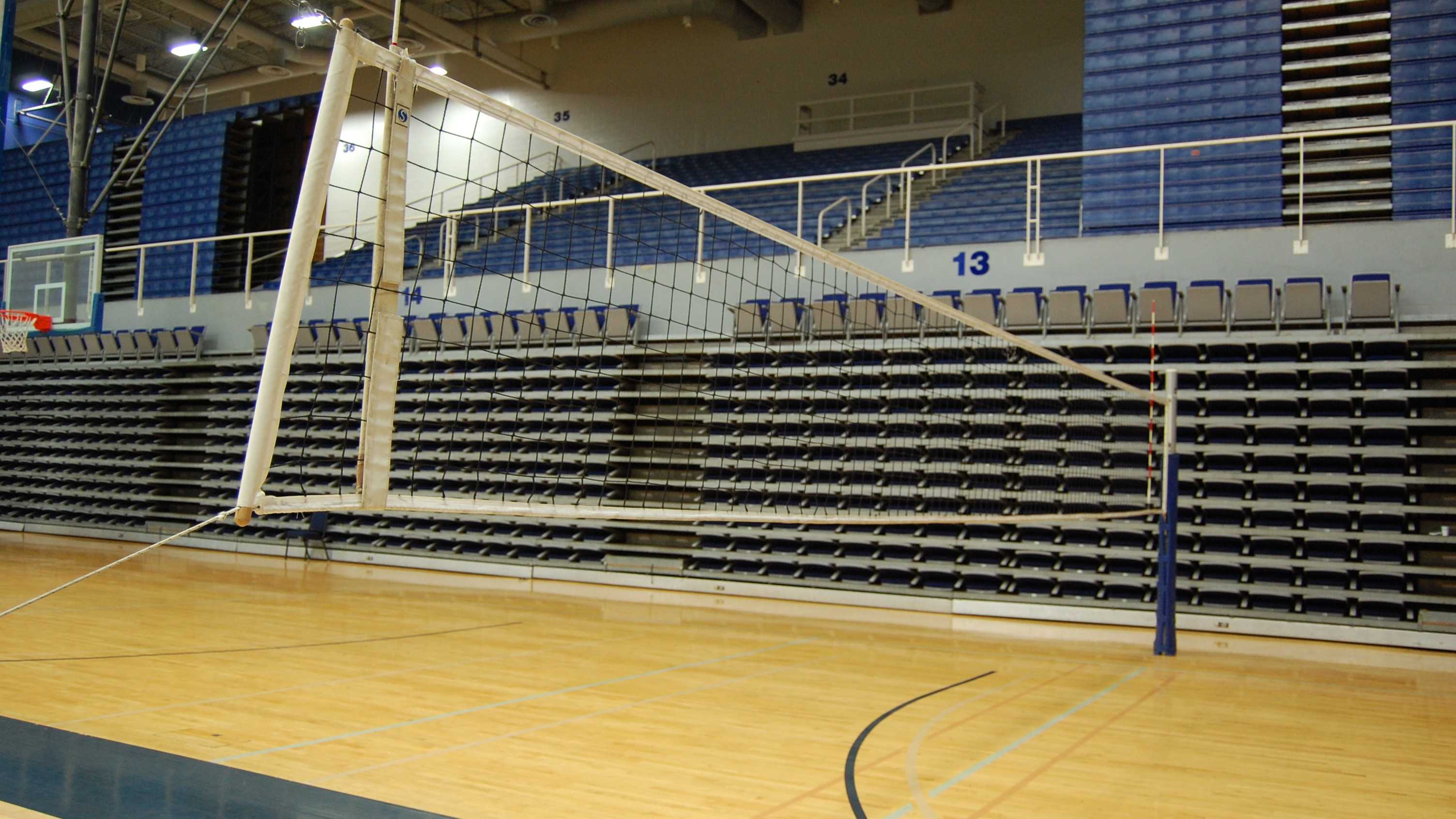 The UNF women's volleyball team killed and dug its way into a win on Friday Aug. 31 in Charleston, then suffered two heart breaking losses Saturday Sept. 1.
A tournament split on the road gave the team confidence and experience. On Friday night, the Ospreys beat the College of Charleston in a five set match, yielding a huge road win against a rival opponent.
"It was a really hard fought game," said Carolyn Jenkins, UNF's 6'1" junior from Red Bluff, California. "That victory was a great feeling."
The Ospreys outlasted the C of C Cougars in a hard fought win, taking the match 3 sets to 2 (25-23, 24-26, 25-23, 21-25, 15-13).
Senior leadership carried the team through the win, but Jenkins 19 kills helped the team through the drawn out match that included 38 tied scores and 18 lead changes.
"We need the wins more than anything," said Jenkins. "I just want to be there for my team and help us improve."
Scratching and clawing their way to a win, the Ospreys went into Saturday's match confident after their defeat of a key rival.
On this day, the breaks that were going UNF's way during Friday's match were going the other way on Saturday. The team lost both of its matches, the first being a tournament match against Memphis.
"We played (Memphis) very tough the first two sets," said Ospreys Head Coach Steve Loeswick. "It's exciting that we're continuing to move forward."
Each set provided nail biting, edge of the seat entertainment, but Memphis eventually outlasted the Osprey's, sweeping the match 3-0, (26-24, 27-25, 25-19).
While the UNF volleyball team failed in taking a set from Memphis, they came away with a positive outlook from the weekend of highs and lows.
"I feel like we played really well," said UNF junior Maria Pantovic. "If we continue to build off (this weekend), and have a good week of practice, I think we'll be fine."
Positively fuels this team, and despite its record for the tournament, the UNF volleyball team looks at every match as a new opportunity to improve.
After the Memphis match, another opportunity to show improvement came when the team took part in an exhibition match against the junior national team from Slovenia.
"It's always a lot of fun when you play teams you don't know," said UNF defenseman Nicole Baran, who tallied 23 digs. "They ran the slowest offense I've ever seen, and it's a big adjustment."
While the Slovenian junior national team took the match 3-2 (25-20, 21-25, 25-23, 17-25, 8-15) in come from behind fashion, UNF Head Coach Steve Loeswick said the exhibition match gave playing time to some players who wouldn't normally get to play.
Going into next weekend's match against three tough opponents in Davidson, Florida A&M, and Presbyterian, perhaps improving team depth could provide a silver lining from last weekend's tournament, and help UNF (1-4) take advantage of a golden opportunity on their home floor.
"All three (teams) will be challenging," said head coach Steve Loeswick, but the team morale may overcome any obstacles headed towards UNF Arena. "The team is really excited to play at home, to play in front of their friends and family. The fact that we haven't played at home yet is exciting."