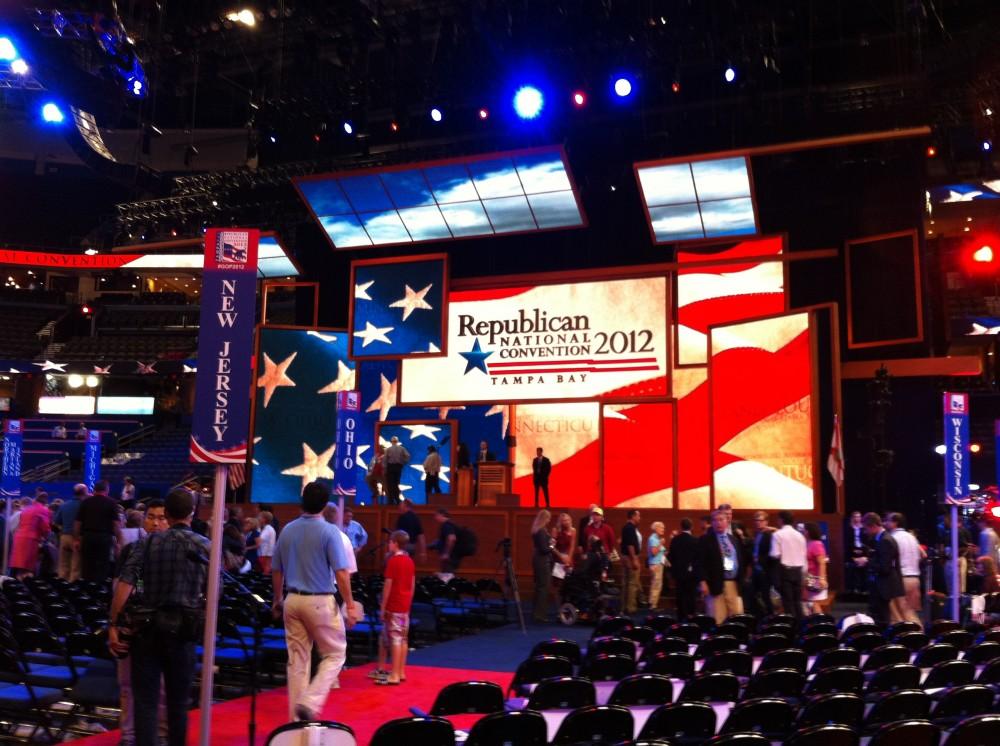 By Cassidy Roddy, Contributing Reporter
The chance for anyone to get into the Republican National Convention is slim, let alone for a UNF student.
Brendan Quinn, a political science junior from Saratoga Springs, New York, was given that chance. He said as one of the few Ospreys at the Convention, he felt as though he was a part of the privilege club.
Quinn has been politically involved for quite some time and is currently the vice president of UNF College Republicans. He was also involved in the GOP debate at UNF.
He said he was able to play a part in the Convention thanks to the Republican National Committee, a committee that provides political and national leadership for the Republican Party.
Quinn's father, whose first name is also Brendan, was the executive director for the New York Republican Party from 1995 to 2001. His own personal connection with the Republican Party helped his son get linked to the Republican National Committee.
In May, Quinn was relaxing at his house when he received a call from the Committee asking him to be a part of a caucus team at the Convention. The Committee was willing to play for his flight and his hotel, so he willingly agreed.
The team that Quinn worked with at the Convention had five members in it, but there were nine other caucus teams there as well.
"We all do the same things; it's just everyone has different hotels and delegations." Quinn said.
His team in particular worked with the Michigan, Wisconsin and Mississippi delegations.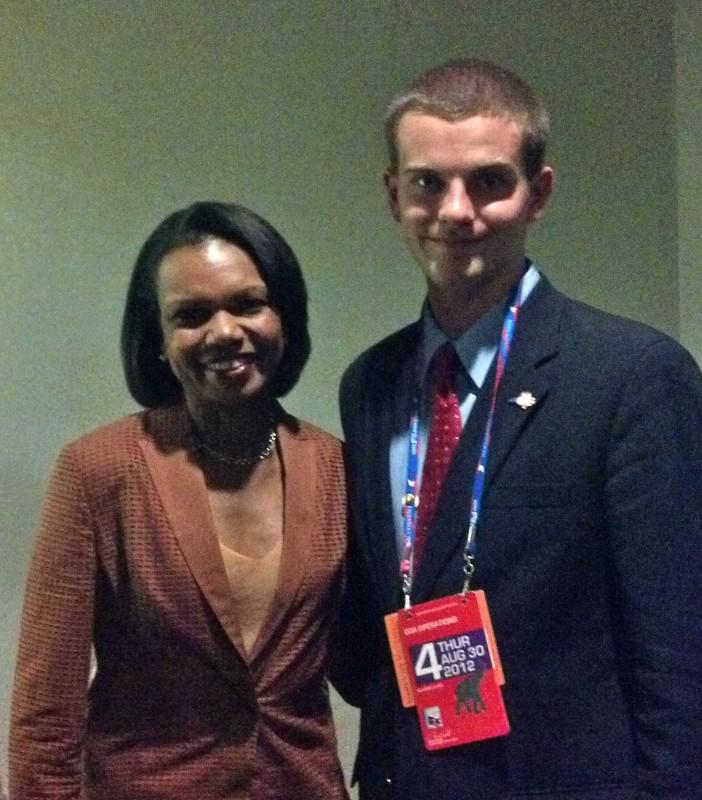 Part of Quinn's job during the Convention was to walk speakers from their hotels to the Convention Center. Some of the speakers that he and his team accompanied were Craig Romney, Mitt Romney's youngest son, and Neil Newhouse, a pollster for Romney. While there, Quinn also saw other well-known politicians, including former Secretary of State Condoleezza Rice, Representatives Eric Cantor and Pete Sessions and former House Speaker Newt Gingrich.
New Jersey Governor Chris Christie was Quinn's favorite speaker. Quinn said Christie had more bodyguards than rapper 50 Cent. Quinn also enjoyed listening to Matt Romney, Romney's second son, speak at a breakfast for the Michigan delegation.
The main thing that surprised Quinn about the Convention was the extensive safety precautions surrounding the Convention Center.
"I was surprised at just how much security there was" he said. "I wasn't expecting my hotel to be guarded by secret service and National Guard. That kind-of threw me for a loop when I came here the first day."
Being at the Convention was a political learning experience for Quinn.
"You can read about it all you want, but there's a difference between reading about and talking about it versus actually doing political things," he said. "It's a world of difference in my opinion … This is all first-hand experience, which is definitely a lot more valuable in the long run."
Quinn plans on putting what he learned at the Convention to good use in the College Republicans. He hopes that his experiences will help him to become a better leader for his fellow Republicans.
As involved as he is politically, Quinn still remains unsure as to whether he really wants to go into politics. He said he has not the slightest idea what he wants to do when he graduates.
"It's too early to tell," he said. "I don't even want to think about the idea."