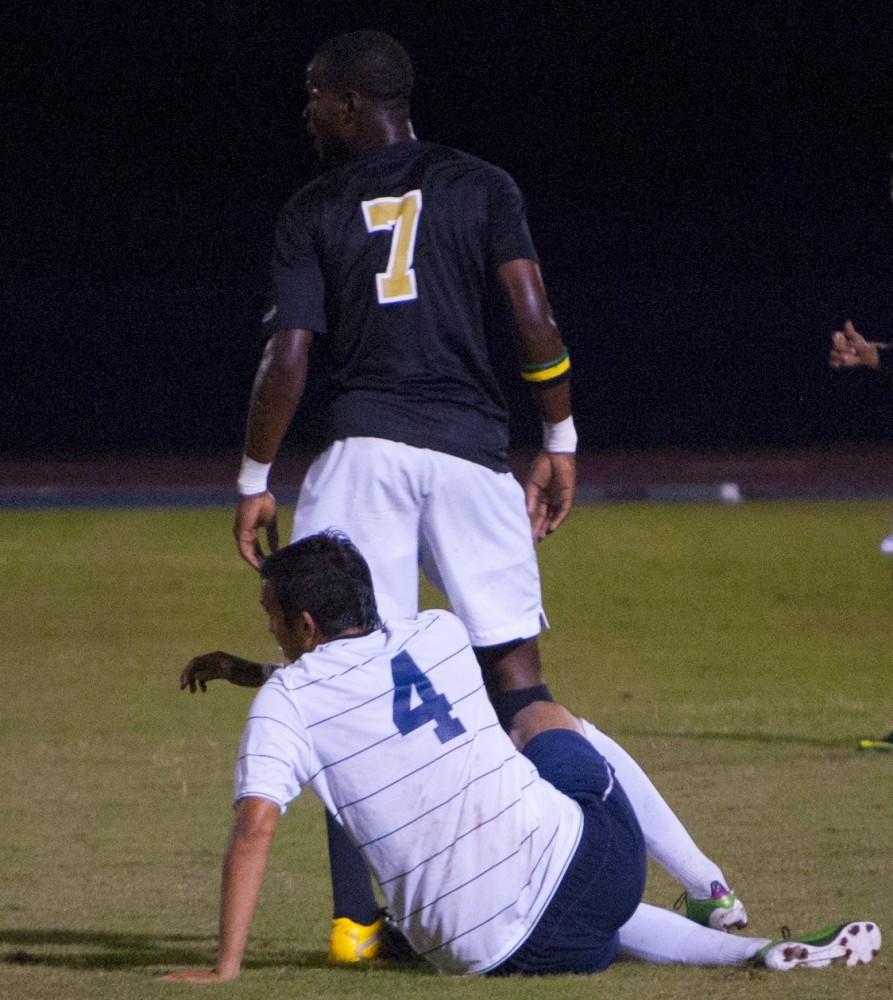 UNF was short handed in the match as five Ospreys sat out the game due to injury. Injured players included forward Jean Rivaroli, defensemen Grady Trimble and goalkeeper Brad Sienkiewicz.
"The injuries don't matter, we played great tonight at times. We kept the ball the best we have all season," Marinatos said. "We gave up two soft goals in the first half and we created some chances. Then they scored the third and the fourth and by then it was too late."
Rivaroli is most likely out for the season after partially tearing his ACL in the teams Sept. 23 loss to Furman. Marinatos said the team doesn't know if Rivaroli will need surgery but the team is moving on as if he will be out for the rest of the year.
Trimble missed the UCF game due to conjunctivitis. He was a game-time decision, but Marinatos decided to field the players who had been practicing all week.
Siekiewicz is still recovering from a quad injury and his timetable is still unknown at this time. According to Marinatos the team will continue to rehab and hope that he can get to 100 percent.
"Brad, his quad we can't seem to get it healthy to where he can play. We want him back for conference so he's still up in the air. He might not be back next weekend we just don't know," Marinatos said.
Although Siekiewicz will be the starting goaltender when he returns, backup Kyle Nasta made huge saves for UNF in the loss. Despite giving up four goals, two of which came off of initial saves, Nasta made six saves on 14 total UCF shots.
"Nasta played great tonight, goalkeeping was not the issue," Marinatos said after the game. "We've just gotta stop giving up soft goals. It's not because of bad goalkeeping it's just giving up easy chances."
Marinatos said that he was happy to see his players play the way they did against UCF and can see that they are finally starting to believe in themselves, but they need to continue to mature.
"It's just habits. We're so young and inexperienced our guys have to start realizing that everyday is an opportunity to get better," Marinatos said. "We saw that with a good week of practice we got better and came into tonight with a lot of confidence. They're pumped up for this week because they know we're getting better and that conference is a new season."
Marinatos also said that the team changed its formation roughly two weeks ago because the team needed help in the midfield and since then he has seen a spark from the players.
UNF opens its conference schedule with back-to-back matches on the road. UNF will travel to East Tennesee State University (4-5, 0-1 A-Sun) Oct. 5 and then head to USC Upstate (2-5) Oct. 7.