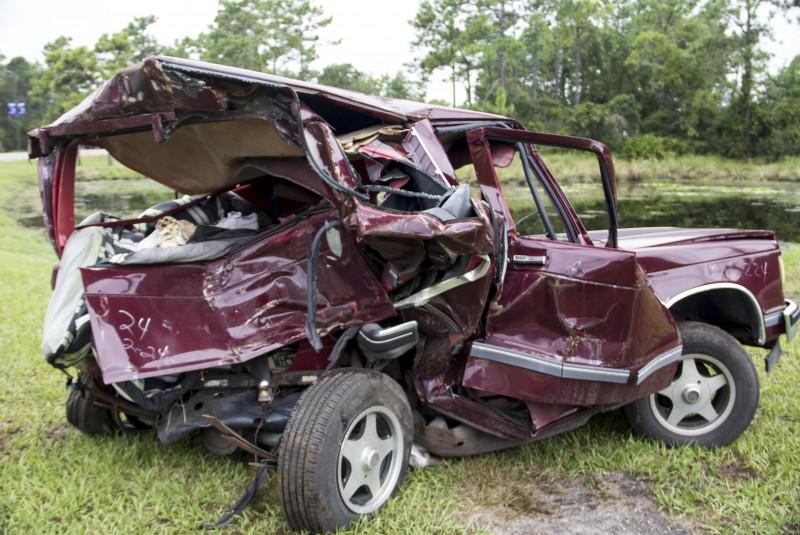 UPD placed a totaled red Chevy Blazer at the intersection of UNF Drive and North South Road recently to serve as an example of the consequences of unsafe driving, UPD said.
Sgt. Dwayne Howard said he hopes the car, near a sign reading "Buckle Up Florida," will raise awareness about the dangers of drunk driving and driving without a seatbelt.
Howard compared it to seeing an accident on the highway. He said with the volume of cars on campus, people will notice it.
UPD Lt. Tammy Oliver said she and UPD hope the car will be effective and influence people in a positive way.
However, some students think the car may do more harm than good.
Taylor Stringer, a UNF sports management senior, said it could create a distraction.
"[If] people are looking at the car instead of the light that is in front of them, they could run into the back of somebody," Stringer said.
Skylar Williams, a UNF psychology senior, said he doesn't think students and faculty will pay much attention to the car and that it won't have a significant effect.
Email Natalie Logan at [email protected].