DRC seeks $90,000 to cover expected deficit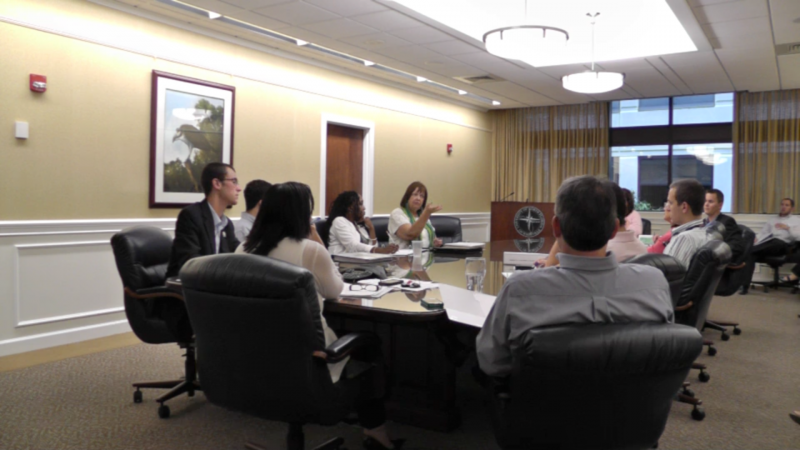 By Ryan Thompson, Enterprise Editor; and Maggie Seppi, Daily News Editor
The UNF Student Fee Assessment Committee passed a motion today that could help the UNF Disability Resource Center in future semesters.
The committee confirmed it may be necessary to expand the definition of the health fee to include the DRC because of a link between the DRC's needs and the health fee.
The DRC has been suffering from a lack of funds to accommodate students who need services when those funds have been depleted, said director Dr. Kris Webb and two representatives from UNF Student Affairs.
Because of federal law, the DRC must accommodate all students who need its assistance, even if it lacks the proper funds to do so.
Currently, the education and general fee funds the DRC. But when the DRC uses its allotted E&G money, it turns to Shari Shuman, the UNF vice president of administration and finance, said Everett Malcolm, the associate vice president of UNF Student Affairs.
Malcolm predicted this year's funds would dry up by mid-Spring semester 2013. Because of this, the DRC predicts it will need $90,000 to cover students' needs.
If approved, Malcolm said the DRC's inclusion in the health fee's definition will allow the DRC to develop a reserve, out of which it can remove funds, in future school terms.
So far, the DRC has spent 32 percent of its budget on its services, which includes a slower summer than in years past, said Christine Malek, Student Affairs' divisional budget officer.
However, this motion will not cause the fee to increase. Instead, Malcolm said the fee would encompass the DRC.
The health fee currently covers medical services, UNF Health Promotion, medical compliance and the UNF Counseling Center.
Email Spinnaker News News Department at [email protected]