Yellow Party runs on "Different Perspective. Same Objective." principle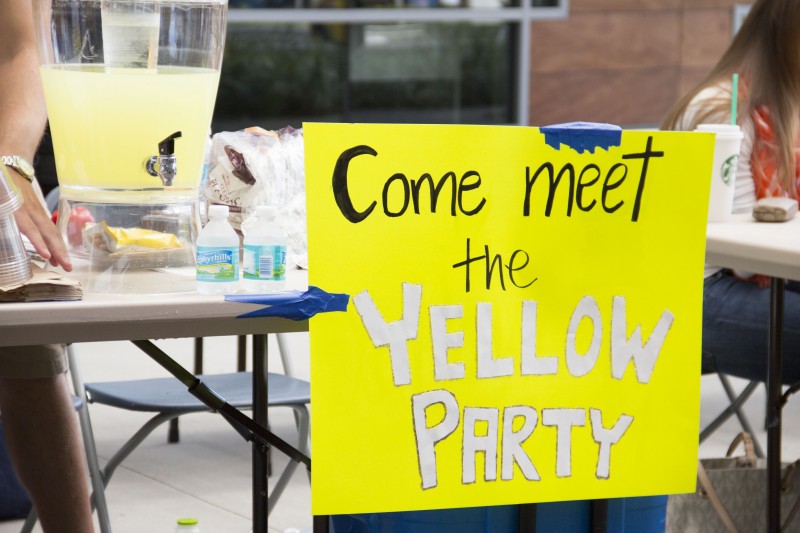 UNF's Yellow Party is re-emerging this year for the upcoming Student Government Senate elections.
Yousra Hebeishy, the campaign's chair and a UNF political science and international relations junior, revamped the party.
Hebeishy said this year, the Yellow Party is following the ideals of Sitou Byll-Cataria, former UNF student body president.
The party's slogan is "Different Perspective. Same objective."
Hebeishy said the slogan symbolizes the party's diverse nature and that all of the candidates have the same objective of making students the first priority.
And two candidates, Anna Barlow, a UNF communication and international relations sophomore; and Joy Bagwell, a UNF political science and philosophy sophomore, also stressed the Yellow Party's emphasis on diversity and openness in SG.
Barlow said the party wants to work toward enhancing communication, and Bagwell said the party wants students know they can speak in Senate meetings.
Hebeishy said there should be a proactive event where the Senate can reach out to the people to hear their opinions.
The Yellow Party wants to offer students a change, Hebeishy said, from the continuous control of majority parties over the past 10 years.
The party also wants to push higher standards for the senators, Hebeishy said, by raising the required GPA from 2.25 to 2.5.
She said students can get involved by asking as many questions as they can and researching their candidates on various social networking sites, which all running parties are using.
There are 17 people running with the Yellow Party for some of the 26 open seats.
Email Natalie Logan at [email protected]