Felix Baumgartner jumped from a balloon supported gondola 24 miles above the Earth, Oct. 14. On the way down, he exceeded the sound barrier during a free fall and reached up to 834 mph, according to the Associated Press. Baumgartner set the world record for highest and fastest skydiving jump. But Baumgartner's predecessor, whose record was broken, should never be forgotten.
Joe Kittinger, a graduate of The Bolles School in Jacksonville, class of 1946, was a U.S. Air Force pilot. According to the National Museum of the U.S. Air Force, he was eventually appointed to test director of a new study called Project Excelsior, which focused on conducting research of the human body's limits at high altitudes.
Throughout the project, Kittinger made three jumps from a gondola similar to Baumgartner's. For his final jump in 1960, he leaped from nearly 20 miles high — a mark that would stand as the world record for more than half a century.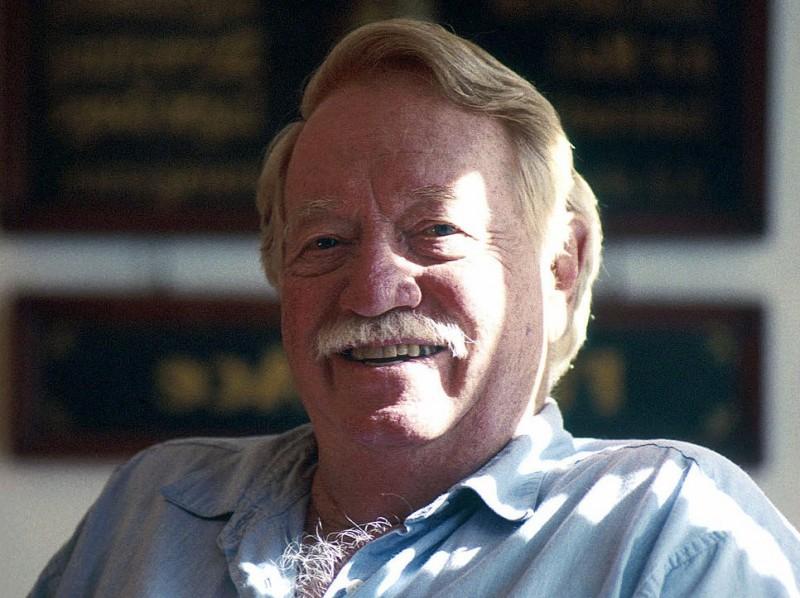 Did Kittinger, now 84 years of age, have any hard feelings over losing his precedence?
If he did, it was certainly difficult to tell, considering he has spent the last four years as a mentor to Baumgartner and was the final voice to wish him luck before his supersonic free fall. According to a report by the Orlando Sentinel, Kittinger's final words of advice to Baumgartner before the jump were, "Our guardian angel will take care of you now."
In his third tour of duty during the Vietnam War, Kittinger's plane was shot down forcing him to eject. According to an interview with AV Web, Kittinger ejected from the aircraft he and his partner in the back seat, who was unconscious from the g force stresses, fell from 10,000 feet with both of their parachutes luckily activated upon ejection. His partner landed still unconscious and somehow survived.
Once they landed they were surrounded by Vietnamese civilians. Kittinger said, "I was almost killed twice — once by an old lady and once by a kid with a machete."
He spent the next 11 months as a prisoner of war in Hanoi. He said throughout his captivity he dreamt of doing long-distance balloon flights. Kittinger said the happiest day of his life was when he was released from captivity and returned home.
A few years after returning to the U.S., he retired from the Air Force and quickly moved on to his next passion: ballooning. In September of 1984, Kittinger became the first person to cross the Atlantic Ocean on a solo balloon flight.
Kittinger managed to stay out of the public eye for another decade until the Air Force published reports in the 1990's on the Roswell UFO incident.
After the U.S. Congress' investigative branch, the General Accounting Office, opened a formal audit on the Roswell case, the Air Force released several reports. These reports included "The Roswell Report: Fact versus Fiction in the New Mexico Desert" in 1994 and 1995, and "The Roswell Report: Case Closed" in 1997.
These reports discussed and refuted the accounts of witnesses, particularly that of Glenn Dennis. Along with claiming to see alien bodies, Dennis cited a stern warning from a red-headed pilot who had also seen a "canoe-like" object in the back of the vehicle.
According to the Air Force's reports on Roswell, the red-headed captain was Joe Kittinger who, according to Dennis, said "You did not see anything. There was no crash here. You don't go into town making any rumors that you saw anything or that there was any crash."
The Air Force reported that Dennis witnessed part of an accident within Project Excelsior and was directed to keep quiet by Kittinger in an effort to preserve the Excelsior program.
He has jumped 20 miles from outer space. He's been a fighter pilot and a POW. He holds world records and has inside knowledge about the existence of extraterrestrial life (allegedly).
Joe Kittinger's life is basically a Dos Equis commercial.