Candidates respond to 2012 redistricting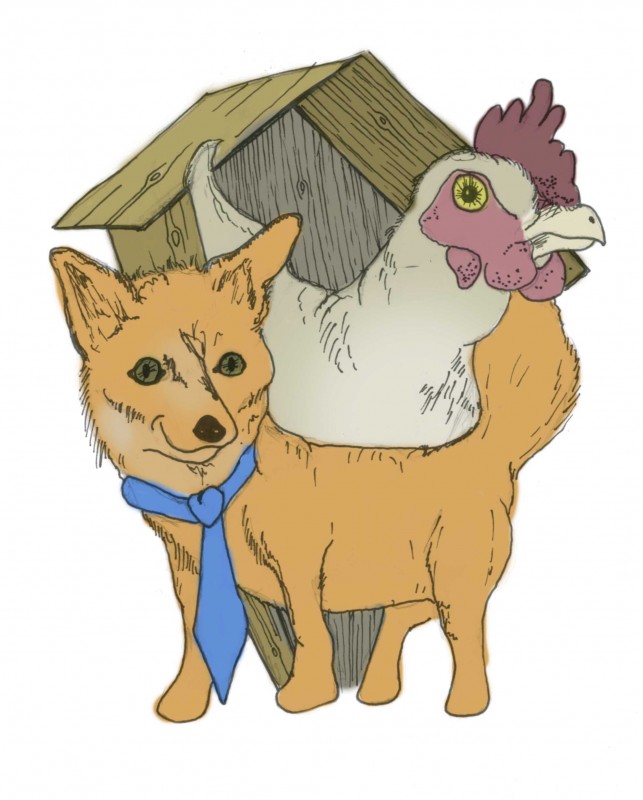 As early voting is under way in Florida, races for state House and Senate may not exist in the same district they did in the last election.
This happens as a result of redistricting, a process in which states' legislatures redraw district lines every 10 years based on census data, said Dr. Nicholas Seabrook, an assistant professor in the UNF Department of Political Science and Public Administration.
Because of redistricting, some candidates believe their district was gerrymandered, while others do not. Gerrymandering is the process in which legislatures manipulate districts to favor one party.
One candidate who believes the predominantly Republican state legislatures gerrymandered her district, which is the same district that encompasses UNF, is Democrat Nancy Soderberg, a UNF professor who is running in District 4 for state Senate.
For Soderberg, gerrymandering is where politicians pick the voters instead of the voters picking the politicians, she said.
Soderberg's opponent, Aaron Bean, is a Republican running for state Senate in District 4. He said he feels District 4 is in his favor because it is primarily Republican.
However, Bean said he does not share Soderberg's same view on their district being gerrymandered.
"In 2010, we voted for the fair district program that says we are going to make districts as compact as possible, and we have done that," Bean said.
He said compacting the districts makes the election fair and equitable.
Because UNF sits in District 4, students who use UNF addresses will see Soderberg and Bean on their ballots, and Soderberg said she wants every UNF student to vote for her.
Seabrook said the need to redraw district boundaries every 10 years has to do with a series of Supreme Court decisions that were made in the 1960s, which said in order to comply with the Constitution, legislative districts have be equal populations to one another. So, in the course of a decade, people move, populations shift and new census numbers are formed.
Racial gerrymandering is a common form that is practiced in the U.S. House of Representative and State legislatures, Seabrook said. In racial gerrymandering, the state draws districts to manipulate the proportions of a particular racial group that is prevalent in certain districts.
The major influence is the 1960s legislation called the Voting Rights Act, which says that states have to take steps to try and boost minority representation in government. One of the ways that states go about doing that is by drawing districts specifically to have a concentration of a particular racial group in that district, he said.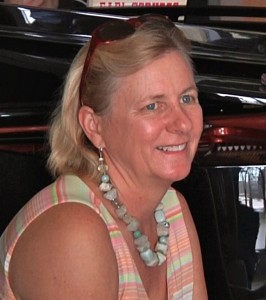 However, Seabrook said some of Jacksonville's congressional districts, particularly Rep. Corrine Brown's district, have been drawn to try and have a significant portion of black voters in that district. That increases the probability that the district will elect an African American to the legislature.
The other major type of gerrymandering is partisan gerrymandering, where politicians are trying to draw districts to increase the representation of a political party, Seabrook said.
The U.S. is somewhat unique because it allows the politicians themselves to conduct redistricting. But advanced democracies in other countries will have some kind of independent commission that is separate from government to conduct the redistricting, he said.
"There is an element to where we let the foxes guard the hen coop, in a sense that we are allowing the politician themselves to draw the districts they will run in, and this creates political incentives for them to try to use redistricting to secure advantage in elections," Seabrook said.
He said redistricting and gerrymandering is criticized, but through his own research, he has found it far worse when parties are forced to compromise, instead of having one that is in control.
When there are dominant political parties, they tend to draw uncompetitive districts on both sides. So, allowing partisan gerrymandering is better for democracy and promoting one degree of competition, instead of forcing parties to come together. Then, there would be no competitive districts.
Another new district created around UNF is District 12 for Florida House.
Karen Morian, the Green Party representative for District 12, teaches humanities, women's studies and film studies at Florida State College at Jacksonville's South Campus.
Morain said the Green Party is primarily an environmental party. However, she said it is also a proponent of diplomacy instead of invasion as a way to deal with foreign policy.
When it comes to being in a Republican district, Morian said she is willing to work with any politician, no matter to which political party they belong, if there is an issue to be agreed upon.
In this race, Morian is after voters with no party affiliation. As of Oct. 28, the Duval County Supervisor of Elections' website reports 16.42 percent of Jacksonvillians are registered with no party affiliation.
"I think those are the people that are dissatisfied with the two parties," Morian said. "And those are my voters to win."
Education
The candidates not only spoke on the 2012 redistricting, but they also weighed in on education.
"We, as students, think about how we will fund our education, whether it be through financial aid, pell grants or student loans," said Scott Le, president of the UNF College Democrats.
He said students need to know the people who get elected and the legislation that they propose affects everyone. Le said he thinks if students become more informed, they can pick the better candidates to bring about better legislation.
The UNF College Republicans did not return multiple attempts for interviews.
For Bean, he ties jobs to education.
Bean said he wants to make sure that when students graduate from UNF, and they choose to stay in the Jacksonville area, that there is going to be a job for them. That is probably the most important issue out there, he said.
He said making sure people have the skills and the education necessary for the jobs that are going to be out there is important. He said he has some ideas that are going to promote vocational education, for those who do not go to college.
Soderberg agrees. She said she wants to focus on jobs and education. As a professor at UNF, she said she sees students work very hard, but once they graduate, they can't find a job.
Soderberg said educators need to be focusing on math and science and making sure Jacksonville is competing with not just the rest of the U.S. but the world.
Morian said she, too, wants to stand up for students and teachers.
"The biggest reason I chose to run is because I got tired of watching our teachers get bullied and our students get short changed," Morian said. "As an educator, I have seen this happen and felt like nobody was trying to stop it."
Early voting started in Florida Oct. 27. Election Day is Tuesday, Nov. 6.
Email Bonnie Mulqueen at [email protected]