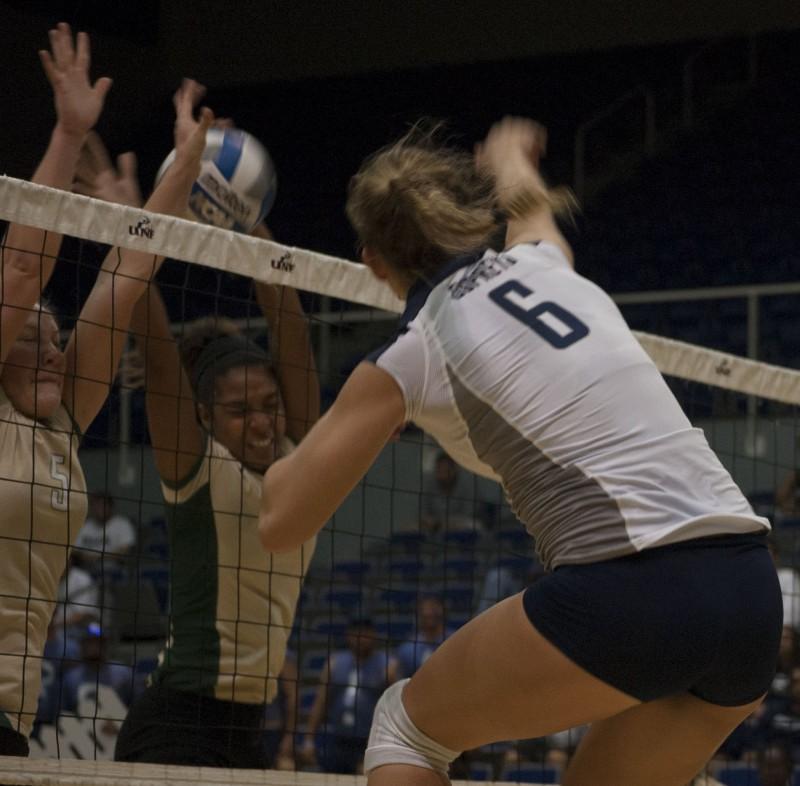 Crosstown rivals UNF and JU met for the third time this season in the first round of the Atlantic Sun tournament. The fourth-seeded Ospreys swept fifth-seeded Jacksonville 3-0 (25-16, 25-22, 25-13) at Lipscomb's Allen Arena.
Anna Budinska had a match-high 12 kills and Carolyn Jenkins played a clean game, recording nine kills on 16 attempts and no errors.
Britt Claessens had 37 assists in the match, while Paige Pridgeon added 13 digs.
Match time for today's semifinal match between UNF and first seeded Florida Gulf Coast is set for 8:30 p.m, and will air live on ESPN3. Winner of the UNF-Florida Gulf Coast match will advance to Saturday's championship match against the winner of the Lipscomb/ETSU semifinal.