Parker Smith's 33 points leads UNF past Hatters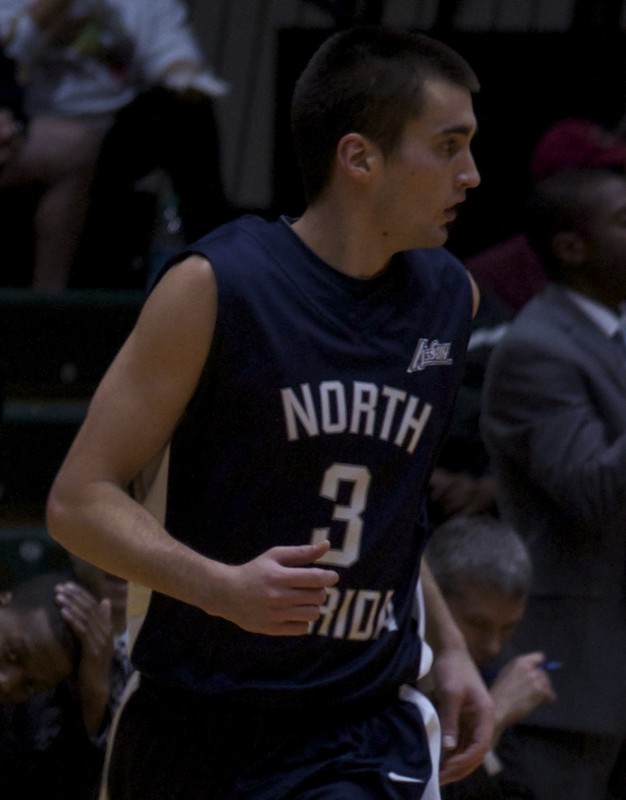 UNF notched its first conference road win of the season against Stetson 90-74 on the back of a season best performance by senior guard Parker Smith. Stetson fans shook their heads in amazement as PS3 shot a nearly flawless 90% from 3-point range, connecting on 9-10 attempts, and finished with 33 points and 5 assist. Smith was coming off one of his worst shooting games of the season in a loss to Northern Kentucky on Wed. Jan 2.
"We do some things to get [Smith] shots, but the best time we can get him shots, is in transition and our guys are really good at hunting his man to get him some easy looks," said head coach Matthew Driscoll.
Smith set the all time UNF record of 11 3-point field goals made last season in a game against Mercer.
"I had no idea how many three's I had. I wanted to break [the record] but I was just out there having fun," said Smith.
Driscoll said after shooting 2-10 from thee-point range against NKU, Smith was back in the gym the next day at 7:45 am working on his jump-shot.
"The shots were just there. I was able to get a lot of looks in transition," Smith said. "I felt like [Stetson] was confused [defensively] as to what they were doing but I contribute that to our offense. We kept the ball moving and we kept the ball hot, and got good shots."
"It was a great team effort. You can't get lost in what [Smith] did because Andy [Diaz] and Travis [Wallace] were 15 for 18 from the field. I mean, that's pretty impressive," Driscoll said.
Stetson tried to sag off defensively from Senior point guard Will Wilson, to help on other players, daring him to take a jump-shot. Wilson turned down the open looks but was still able to control the game using his passing ability, dishing out 12 assist, which tied a school record.  Most of Wilson's assist went to the red-hot Smith, but he was also able to use his 5'11" frame to his advantage to sneak low bounce passes to Wallace in the post.
"I love playing with [Wilson]. He loves to find guys, knows how to make good passes and give it to you where you need it. He's the leader of our team and a big factor," Smith said.
The Ospreys (7-9, 2-1 A-Sun) were able to maintain balanced inside-outside offense as Junior Wallace got back on track after a one game mini-slump and added 23 points and 5 rebounds to UNF's season high 90 points. Wallace proved too quick for the bigger and slower Stetson (4-10, 1-2 A-sun) forward's. Wallace used an array of post moves and pump fakes to contribute to UNF's 41 points in the paint.
Driscoll chose the employ a zone defense for the majority of the game to limit Adam Pegg, Stetson's center and leading scorer, a strategy that paid off and helped gain a 24 point lead early in the second half. Pegg finished with 19 points, but most were scored late in the game when UNF already had the game locked up.
Senior Andy Diaz scored 12 points off the bench on 4-4 shooting, and an uncharacteristically good 4-5 from the free-throw line. Diaz is shooting 39% from the free throw line this season.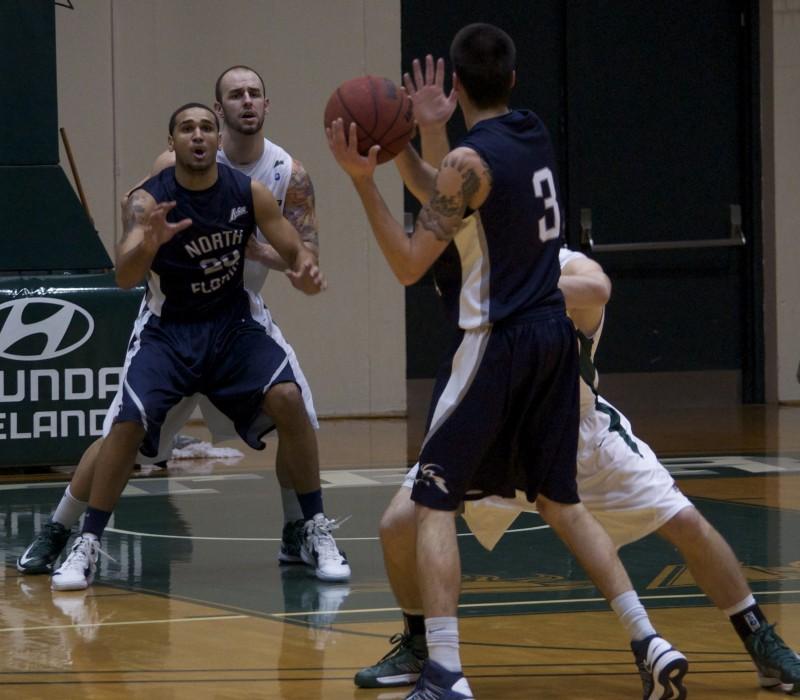 The Ospreys will continue their road swing against Florida Gulf Coast, Mon. Jan. 7.
"We always say, you've got to defend home-court and steal some on the road. If we can go grab one at Gulf Coast and make it a sweep road trip, that would be great," Smith said.