Delaney Has Plans for 5 More Years at UNF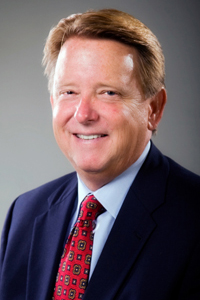 UF President Bernie Machen's decision to keep his position has squelched rumors of President John Delaney leaving UNF to be a Gator again.
Delaney says he was surprised at the initial nomination to take the UF position, and although the tug of his alma mater never fades, UNF is still the right place.
He plans to sign a five year extension to his contract as UNF's President, but after that he is unsure what he will do.
In that time, he says he has more construction projects he'd love to see happen, like recreation fields and facilities, academic buildings, Greek housing, and a revival of the fine arts program, as well as the addition of more degrees on all levels.

Machen's decision came as a delightful surprise to many faculty members at UF, according to Director of UF Public Affairs Janine Sikes, and it came at the urging of Gov, Rick Scott and the UF Board of Trustees.
Email Natalie Logan at [email protected]