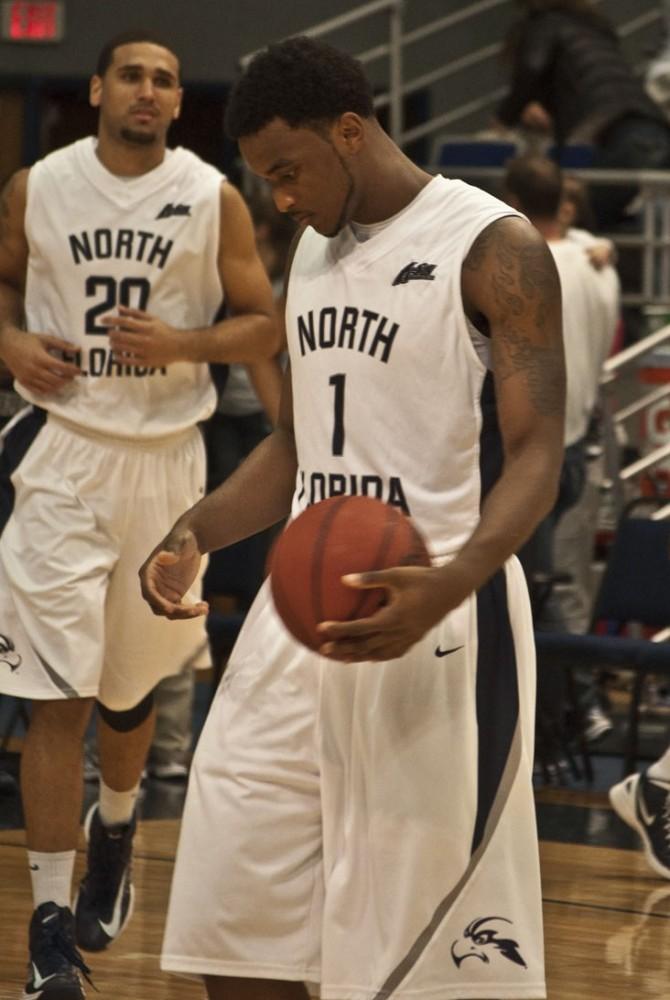 UNF  could not buckle down and get defensive stop in the last 4 minuetes, which resulted in a 77-68 loss to JU Friday night.
"It's a disappointment to me, probably more so being a defensive guy," Coach Driscoll said. "I've got to find out what I'm doing wrong."
The loss ended UNF's three-game winning streak over the Dolphins. In front of a school-record 4,018 fans, the Ospreys lost in large part due to second chances.
JU, who is shooting 70 percent on the season, got to the free-throw line early and often against UNF, taking 15 more attempts than the Ospreys. Not only did JU get plenty of opportunities at the charity stripe, but it took full advantage, converting on 22-27 attempts (81.5%) from the line. UNF finished the game shooting 66.7 percent (8-12) on its free-throw attempts.
"Great game, great environment, have to give them credit," Dolphins head coach Cliff Warren said. "Hard fought, tough, gritty game on both sides, we just came out with the win."
The Dolphins (10-10, 5-2 A-sun) along with Stetson, now sit atop the Atlantic Sun. The Ospreys, meanwhile, fall to 8-11 overall and 3-4 in A-Sun play.
JU capitalized on second chance opportunities, grabbing nine offensive rebounds and converting eight of those boards into 16 points. The majority of the game was close, with five lead changes and 11 ties, before the Dolphins finally pulled away. UNF failed to score in the final 2:37 of the game.
"Whoever was guarding me, they always tried to be really physical with me," Senior Parker Smith said after the loss. "Talking to me, just trying to get in my head and get me off rhythm and out of my game."
Smith, who was on the floor for 38 minutes, led all scorers with 19 points on 7-14 shooting including 4-9 from long range. Travis Wallace tallied 13 points, 6 rebounds in leading the Ospreys to a 38-28 advantage in the paint. Will Wilson led all players with 11 assists in the game — no other player recorded more than one.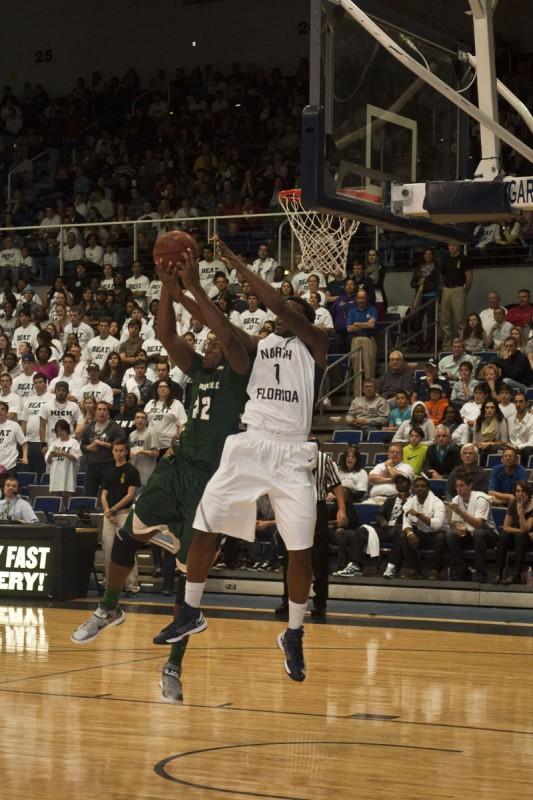 Baebae Daniels and Charles McRoy each scored 8 off the bench.
"The game of basketball is about getting stops and to their credit, they got 'em when they needed them," Driscoll said following the game. "I've got to do a better job as a coach figuring out how we can get that done."
The Ospreys will continue conference play when they travel to USC Upstate Jan. 24.
UNF will face JU again in Jacksonville Veterans Memorial Area Feb. 15.