Two nursing student get involved at the state level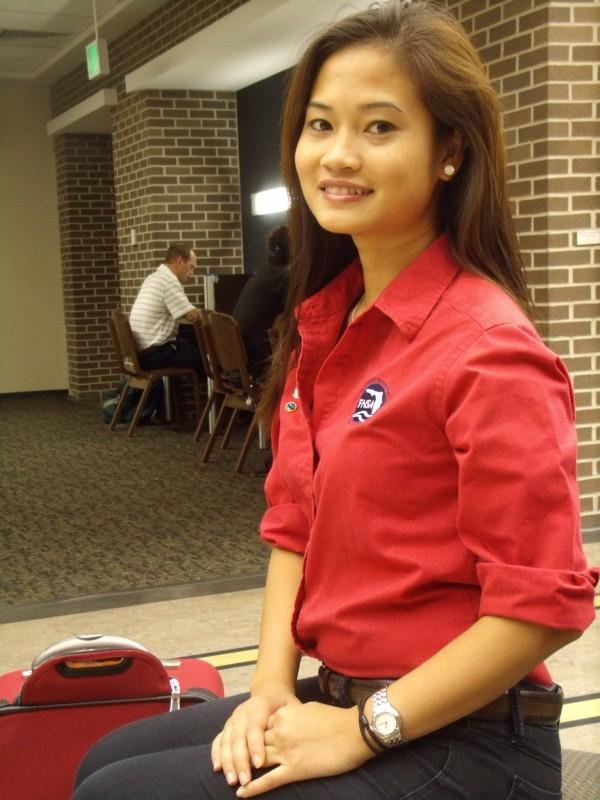 Imagine trying something new. Imagine being the first to do it. Two UNF nursing students did just that.
Thuy Tran, a UNF nursing senior, and Vianca Cabrera, a UNF nursing junior, were recently elected as the first student officials of the Florida Nursing Students Association.
The FNSA is an organization that aids in the preparation of nursing students through the use of programs that correspond with current professional interest and concern.
Tran says she feels that the UNF nursing program as a whole can benefit.
"UNF has a prestigious nursing school. It is the only Steller School in Florida. To have people serving at a national, state, and regional level makes [the school] stand out," said Tran.
Tran and Cabrera are the first students to hold their positions. Tran, after holding the recent position as 2011 Region 1 director and communications chair, is now the 2012-2013  president.
"When I joined I knew there were great benefits and professional networking but I didn't realize I would fall in love with it- with being an advocate for nursing, fighting for nursing professions and trying to resolve the issues that nursing is facing today," said Tran.
As president, Tran plans to make the association larger by increasing awareness and active communication.
For UNF nursing students she is working to incorporate a program of total enrollment into lab fees. This would mean that any student entering the UNF nursing program would be automatically enrolled in the NSA, with an option to opt-out.
"I feel honored and humbled to be the first student to be elected," said Tran.
Cabrera was elected Region 2 director and Resolutions chair. As director, she acts as a liaison between the state and local levels of the SNA. As Resolutions chair, Cabrera's main goal is to create a second southern chapter for the national level within the next two years.
When asked why she ran for her position, she said, "To be a nurse, you need to be a strong leader. You can't advocate for your patients if you're not. [FNSA] gives the tools you need to become a strong leader."
Both students attribute much of their success to their supervisor, Dr. Judy Comeaux, a UNF nursing professor. Tran extends thanks to Willa Fuller, the executive director of the FNSA, for providing advice on how to grow personally and professionally.
Cabrera feels she couldn't have made it without Tiffany Tamasfi, 1st Vice President of SNA, because she helped with every step of her campaign.
Email Sarah Ricevuto at [email protected]