Spinnaker's Guide to the Flu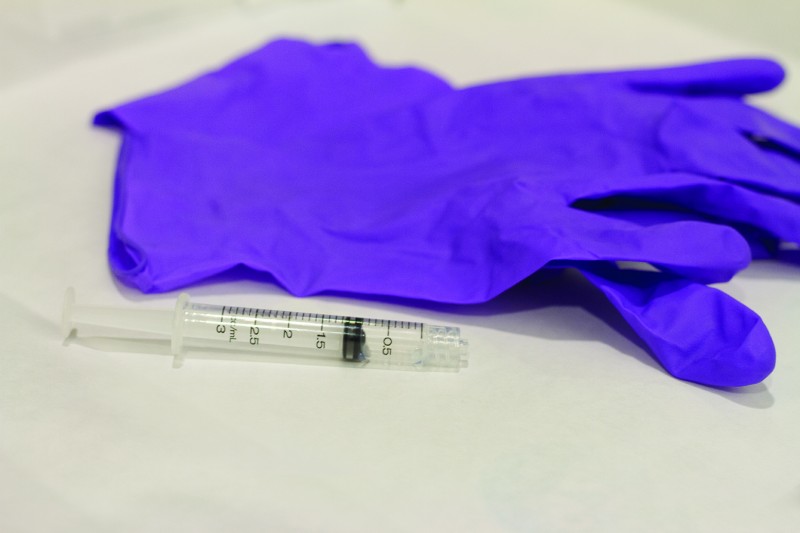 This flu season, UNF students have a high risk of developing a highly contagious virus that could potentially impact GPAs for the spring semester.
The number of outpatient visits for reported flu-like illness doubled from the national baseline in the first week of 2013, according to the Centers for Disease Control and Prevention.
Jacksonville does not seem to be escaping the illness. Google Flu Trends, a tool that geographically tracks Google searches for flu-like symptoms to predict flu occurrence for each region, predicts flu development in Jacksonville will be the highest it has been in several years.
CBS Boston said the flu is particularly concerning to college students because their living arrangements, often dorms or apartments, are tight and densely populated, allowing the virus to be easily spread between students.

Recognize if you have the flu.
-Symptoms include:
-fever
-cough
-sore throat
-runny nose
-body aches
-headache
-chills
-fatigue
-vomiting
-diarrhea
The flu is highly contagious and transmitted mostly through coughing or sneezing. When a flu-infected person sneezes into their hand and touches an object, an uninfected person who touches the same object is susceptible to infection.
Since the beginning of this semester, there has been an increase in flu-like symptoms among UNF students, said Doreen Perez, director of UNF Student Health Services.
Student Health Services received so many requests for the flu vaccine during the first week of the semester that the department decided to open an impromptu clinic in the conference room to administer extra flu vaccines, said Perez.

Prevent the flu.
-Get Vaccinated!
-Avoid contact with those infected.
-Sleep well!
-Cover your mouth when sneezing.
-Handwash as much as possible!
-Avoid touching your face.
-Eat foods filled with vitamins.
According to the CDC, being vaccinated is the most effective method of flu prevention. This year's flu vaccine is 62 percent effective, meaning that a vaccinated person is 62 percent less likely to have to visit the doctor on account of the flu illness.
Perez said being vaccinated is not only in the best interest of an individual, but also in the best interest of the community.
Flu vaccines are important on a community level because they develop herd immunity. The more individuals who receive vaccination, the healthier the entire community is as a whole. An individual who is unable to get vaccinated has a lower risk for developing the flu when surrounded by those who have been vaccinated.
The on-campus clinic charges students $15 for a flu vaccine. Perez said the clinic is willing to work with students so the cost does not prevent anyone from being vaccinated.
Aside from the vaccine, other ways of preventing illness include hand washing as much as possible. Perez said she also recommends eating well and attaining vitamins from foods, as the body absorbs them better from food than supplements.
If a student begins to experience symptoms such as intense aching and high fever, they are encouraged to make an appointment at the student clinic. If no lab work is done, the consultation is free. The student is expected to arrive at the appointment ten minutes early to allow time to fill out any paperwork that may be required. If diagnosed with a flu-like illness, the student will be told to stay home to avoid spreading this highly contagious virus. At this time, the clinic may write the student a note for missed classes.

Take care of yourself when you're sick.
-Get as much quality sleep as possible.
-Stay out of contact for 24 hours after fever has gone (with the exception of receiving medical care).
-Be careful of what you touch to avoid getting those uninfected sick.
-Take anti-viral drugs as prescribed.
Perez said it is important to come in prior to missing class as it is difficult to prove the student was absent due to a flu-like illness after the class has already been missed.
Charles Closmann, chair of UNF Department of History, said not all classes have attendance policies, especially large lectures.
Closmann said classes that require attendance will more than likely require documentation when a student is absent with the flu. He said, however, when there is a known epidemic some professors may stop requiring doctor's notes since a student's illness may not always require a doctor's visit.
Dr. Kenneth K. Laali, chair of UNF Department of Chemistry, said each instructor has their own set of policies on attendance which can be found in the course syllabus. A student's ability to make up exams, quizzes, and other assignments is at the professor's discretion and located in their course syllabus.
Michele Covington, UNF assistant professor of criminology and criminal justice, said the number of her students absent during the first week of class was higher than it has been in the past.
Closmann said there have not been reports of the flu in his department, but it is often
hard to judge this the first week back because students are still adding and dropping classes.
The clinic on campus can be reached at (904) 620-2900 Monday through Friday between 8:00 a.m and 5:00 p.m.

Get an appointment in the clinic.
-Call in as soon as you begin developing symptoms, don't procrastinate!
-Call 620-2900 to schedule an appointment.
-Be 10 minutes early to your scheduled appointment to fill out any necessary paperwork.
-Ask you if need lab work done so you know the cost of your visit.