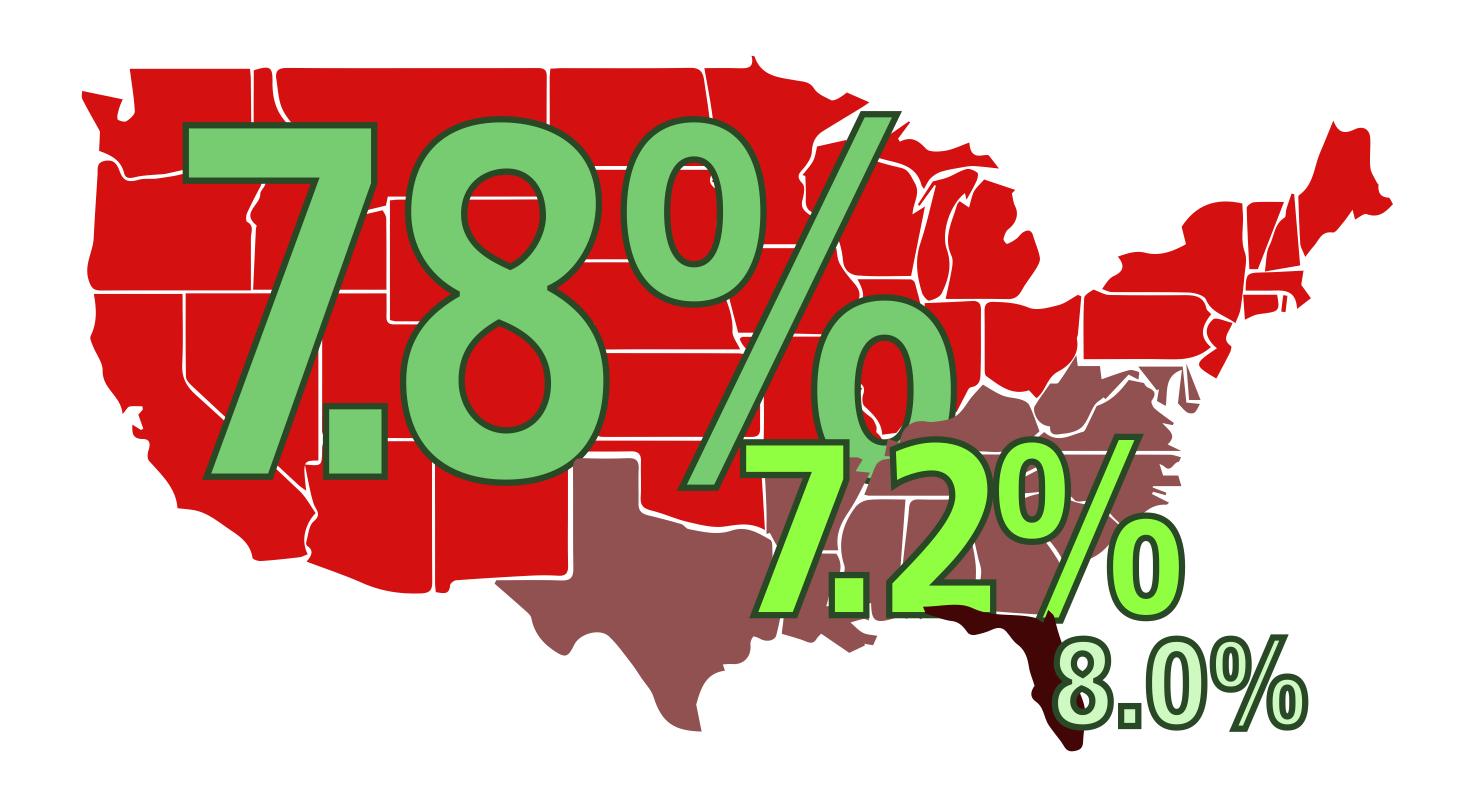 UNF graduates will see increased job opportunities in the Northeast Florida region for the upcoming year.
With more jobs in the area, unemployment rates have improved decreasing from 9.5 percent to 7.5 percent in just the past year in the Northeast Florida, according to statistics compiled by the Florida Department of Economic Opportunity.
Increased opportunity can be seen on the UNF campus– more places on campus are hiring students such as Starbucks and the Osprey Career Fair is Friday, Feb. 1.
According to the Bureau of Labor and Statistics, the Jacksonville area is ahead on job growth with an unemployment rate half a percent lower than Florida. Overall, Florida's unemployment rate is the lowest in years
More employers are coming to UNF job fairs, specifically employers who hired UNF students in past years. Often, employers will bring currently employed UNF alumni with them to UNF job fairs to chat with current students about their experience, said Rick Roberts, director of UNF Career Services.
Over 84 employers will be coming to Osprey Career Fair this year Roberts said, over double the number of employers that attended in the past.
Even if you are not a senior, Roberts recommends going to the Osprey Career Fair. The fair is open to all majors with roughly half of these employers are looking for any majors.
"Talk to the employers, network with them, or at the very least," said Roberts. "Find out what they look for when they do hire people."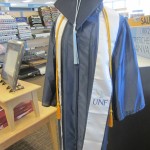 Amy Keagy, Teaching Lab Manager in the UNF Biology Department, said that students should never discount any job or be too picky. Applying to a job gives a student the experience of applying and interviewing and any experience is good, she said.
Nancy Soderberg, an ambassador and visiting distinguished scholar, said that one of the best ways to distinguish yourself from other applicants while applying for jobs is having internship experience.
Interning is a key step in developing contacts for the future. "The people who you have internships with are the ones that are going to hire after you graduate," said Soderberg.
Soderberg suggests that students strive to do one internship a semester, apart from freshman year and she says the US government is a great place to start.
"Whatever your field is, the US government will deal with it," said Soderberg.
Soderberg leads the Public Service Leadership Program that has helped place roughly 120 students into internships in the past six years. The program aims to coach students on how to find and apply for internships.
Logan Buzzell, a UNF International Studies and History senior, is one of the student Soderberg helped place. He participated in an internship with the United Nations World Food Programme in Bangkok,Thailand
Buzzell said he advises students to be proactive when it comes to finding internships: approach professors and let them know of what you are looking for.
But Buzzell is not the only person who finds professors' input valuable.
John Fails, a UNF graduate of Political Science, has been accepted into the "Teach for America" program, an organization that aims to provide education for underprivileged children.
Fails said he recommends interacting with professors, instead of fearing them and making sure students work hard enough for professors to recognize it.
Before you're ready to apply for a job or even an internship, there are steps you can take to prepare for the future.
Paula Horvath-Neimeyer, a UNF journalism Instructor and a senior member of the Center for Student Media advisory board, said she recommends students having a professional Twitter account.
Being on twitter and joining twitter discussion groups can be a great way to network with employers and raise your profile in the community, she said. Many organizations, such as CitiBank, have facebook pages you can like to receive job hunting tips and information about open positions. Others, like the Orlando Sentinal, have twitter discussion groups where you can tweet questions about positions directly to human resources.
In past years, Career Services received feedback from employers that UNF students' resumes were not professional or that students were not dressed appropriately.
To solve these issues, Career Services started the Skills to Achieve Results program, or S.T.A.R in 2008. The program aims at teaching students how to job search,  make a professional resume, develop interview skills, and dress for success. Since the start of the program, employers feedback has positively changed, said Roberts.
But making a good impression on employers goes beyond a one-time appearance.
Roughly 70 percent of employers said they googled potential employees, said Horvath-Neimeyer. She recommends students delete anything embarrassing on any of their social media accounts six months prior to applying for jobs, since things on the internet are less easily accessible after this time.
Another way to show employers a positive sign of the person you are is through volunteer work, said Horvath-Neimeyer.
Horvath-Neimeyer suggests students volunteer two to three hours weekly and recommends Hands-on-Jacksonville, on organization helping people find volunteering opportunities, as a starter.
Osprey Career Fair will be held on February 1st at the University Center. Bring multiple copies of your resume,dress professionally, and come ready to network with potential employers.