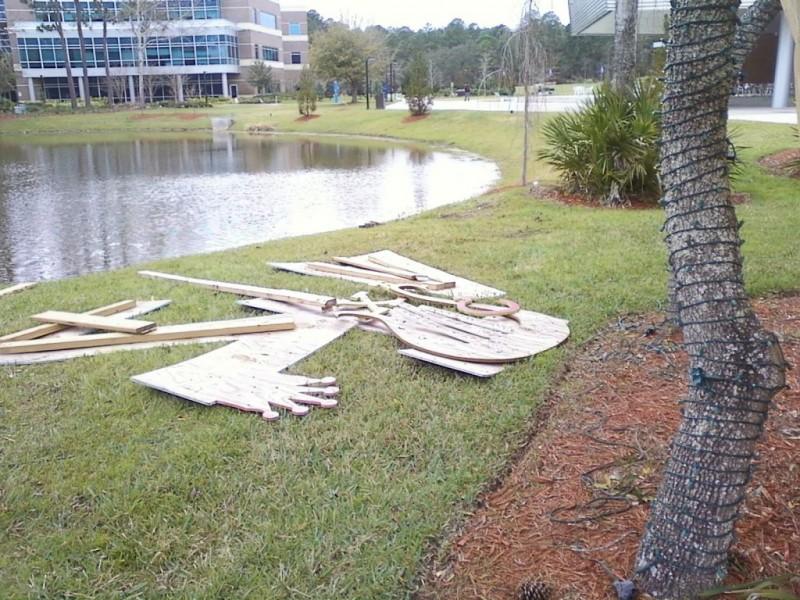 When asked about the vandalism, Laura Worrell, Asst. Director of Fraternity and Sorority Life, said, "Oh. You mean Alphabet Soup."
For the past couple of weeks, the Student Union has been filled with large wooden, decorative letters. These letters represent UNF's fraternities and sororities. On friday, persons unknown threw those letters into the Boathouse lake.
Worrell said she is glad they fished the letters out and she hopes this is the last act of vandalism. "Let's hope they find better things to do with their lives."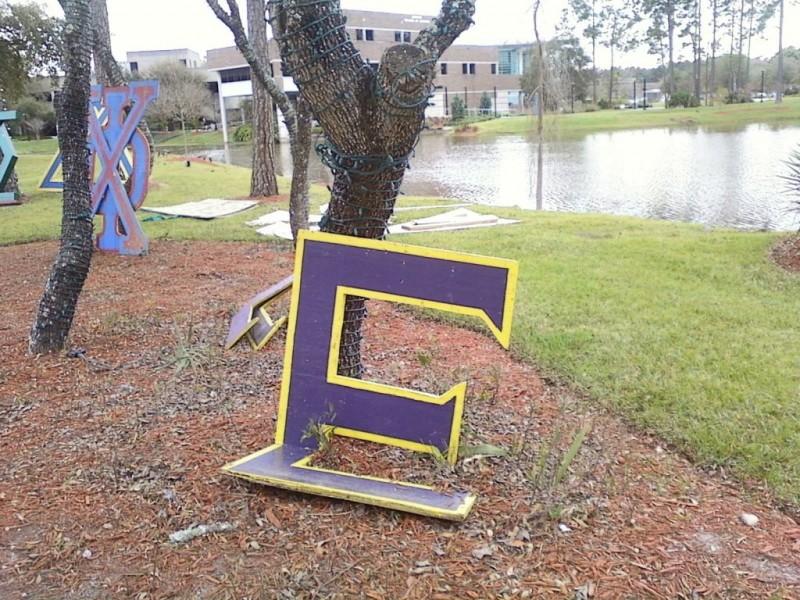 While all of the Greek letters in the Student Union were thrown into the lake, only Sigma Alpha Epsilon's letters were broken.
SAE members and freshmen Eric Ekblom and Collin Waychoff were cleaning up the broken letters.
Civil engineering major Ekblom said, "We didn't do anything to them. What did they have against us?"
Waychoff, economics major, filed the police report for the vandalism and estimates the damage at $450.
"It's pretty common for these things to happen. It's one thing to do this towards a fraternity but bringing in the sororities was a bit harsh," said Tony Stevens, a finance and marketing junior and member of Sigma Chi.
Junior Rebecca Neil, mathematics, is not a part of Greek Life but she feels for the Greeks. "Vandalism is vandalism, no matter what it is to. It is still school property."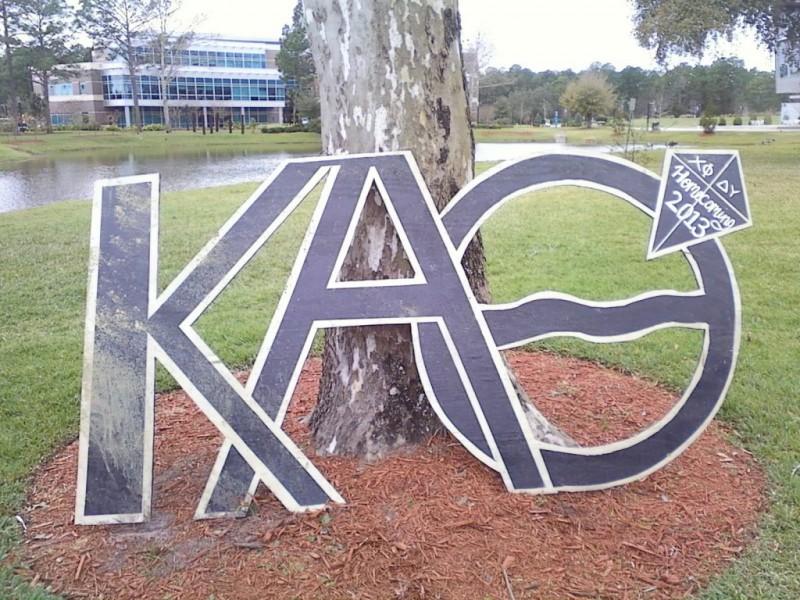 This is not the first time Greek letters have been vandalized on campus. Last semester, Kappa Alpha Theta's letters were stolen during rush week and never recovered. Also in Fall 2012, students discovered obscene words on Greek letters that were redacted from the police report.
Due to time constraints, UPD could not be reached for comment.
Written with the assistance of Erica Santillo, contributing reporter
Email Sara Ricevuto at [email protected]