Column: Jags try to save face by making a new one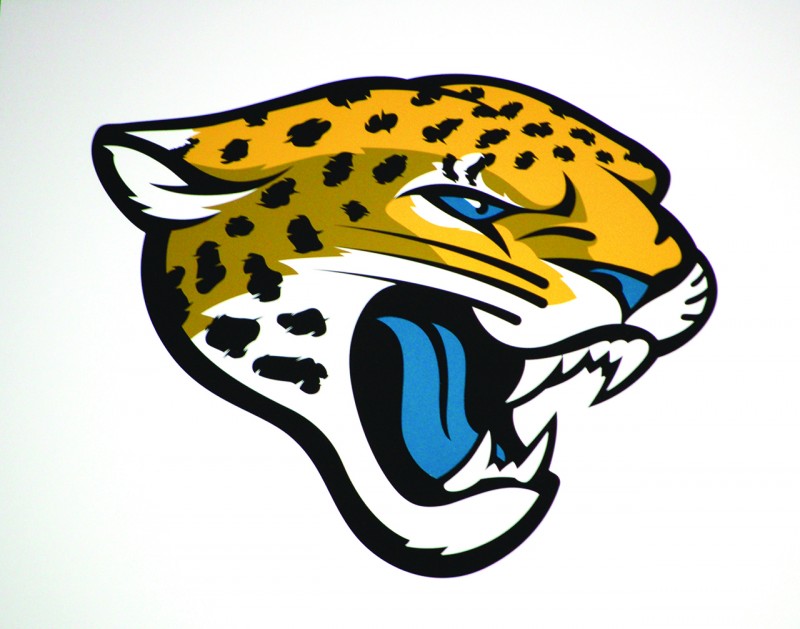 The Jacksonville Jaguars are trying to get as far away as possible from their dismal 2012-13 season. Changes in management and coaching staff were good starts, but the team went even further.
Jags owner Shad Khan unveiled a new team logo Feb. 5, hoping a facelift would help move the team in a new direction. "A new era for the Jaguars begins today," Khan said. The Jaguars are no longer gambling the team away with their "All In" slogan from last season. Instead, they are moving forward with a new theme: "Stand United."
Jacksonville's kittens should be focusing on standing upright next season, but Khan insists that his team will step up with this new theme. "The Jacksonville Jaguars will live a brand mission of being proud, bold and committed in everything we do," Khan said.
The team's logo and brand campaign were created with the roots of the Jaguars' franchise in mind, keeping similar but more contemporary styles to the franchise's past. Additionally, the "Jags" nickname is officially trademarked to the organization, and will be featured on a military-style, patch-shaped secondary logo. The secondary logo was created as a salute to the military community that helped found the city of Jacksonville.
Team President Mark Lamping also announced that Everbank Field will replace its outdated scoreboards with the largest scoreboards of any NFL stadium. Lamping said that it would be one thing the Jaguars could always brag about.
Jacksonville ranked lowest in the NFL in terms of overall cost to attend a home game, but also ranked lowest in revenue gained per ticket.
With a fresh start and a new logo, the Jaguars hope their cosmetic surgery turns into a medical miracle next season, instead of a botched operation.