On Guard moves fast onto the Jacksonville music scene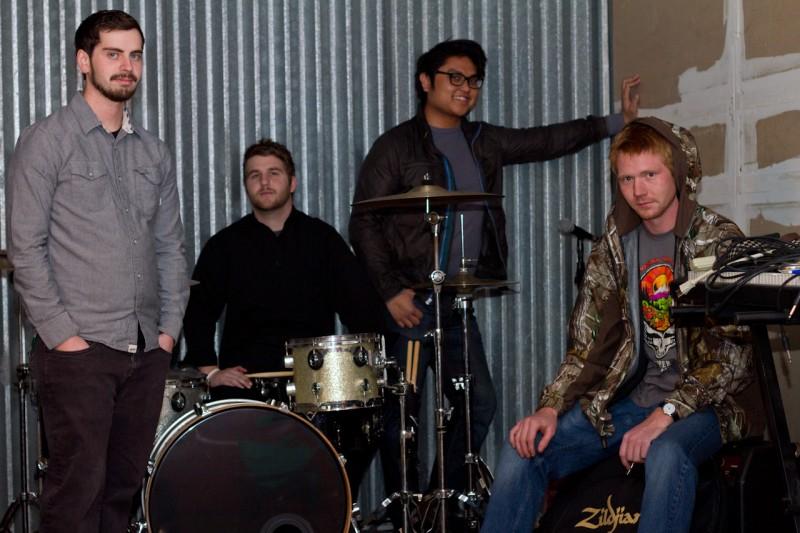 From a locker inside a public storage facility, the silence of an otherwise quiet Monday night was broken by the sound of drums, guitars, lyrics and fresh ideas.
With busy schedules outside playing together, the members of alternative indie rock band On Guard devote any mutual free time, especially late hours of weekdays, to enhancing and perfecting their performance.
A relatively new group, the four current members of On Guard came together in December 2012. Originally, Nick Klimchak (singer/rhythm) and Alex Lingafelt (drummer) were the founders of the band, playing together previous to On Guard in bands called Currently and Fighter. Jairo Lobusta (lead guitar) and Evan Sawyer (bass guitar) later joined, and united the band under its present name.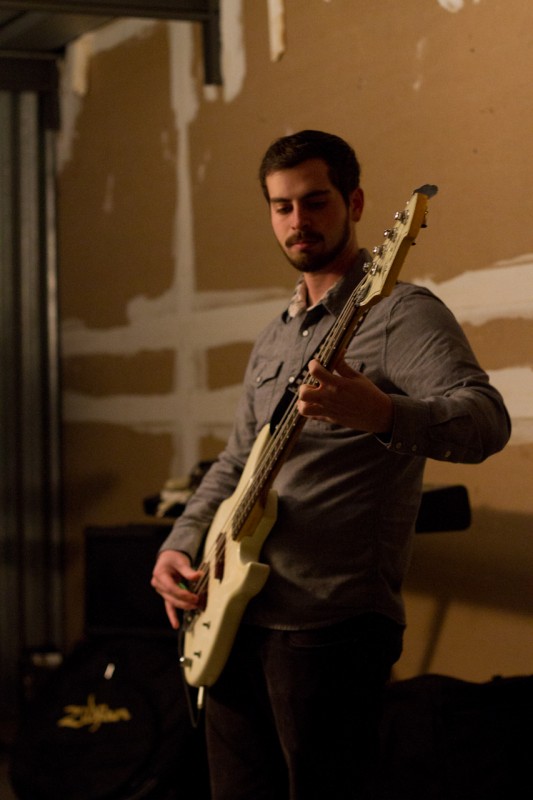 However, coming up with a useable band name proved difficult when the band first formed.
"It took a while for us to come up with the name we have now," said Lobusta, a UNF alumnus. "We had the assignment to come to practice with 10 band name ideas."
Lobusta said he even tried using a website called band name generator, clicking through names at work to try and find a name for the band.
"It took a lot of drinking and tossing names around," Klimchak said. "It was just a name no one hated, and we were pressed for time."
What started as nothing more than a necessity in order to title themselves quickly turned into a lifestyle. Lobusta said the band easily adopted the name and hopped aboard for the ride.
"Once we decided we all didn't hate the name and we could play under it, it was the mindset, like get ready, things are about to move fast. Attack. Defend," Lobusta said.
While all drawing influences from very different sources, the members of On Guard agree on the genre alternative indie rock.
Lobusta said they individually try to let their own sounds come out, whatever it sounds like.
"We all have our own individual influences but we don't really have a band that we all try to sound like," Lobusta said. "I don't even know a band that we all like."
All of the members work outside jobs on top of rocking out. Lobusta said they aren't in it for the money, but just want to get out and play.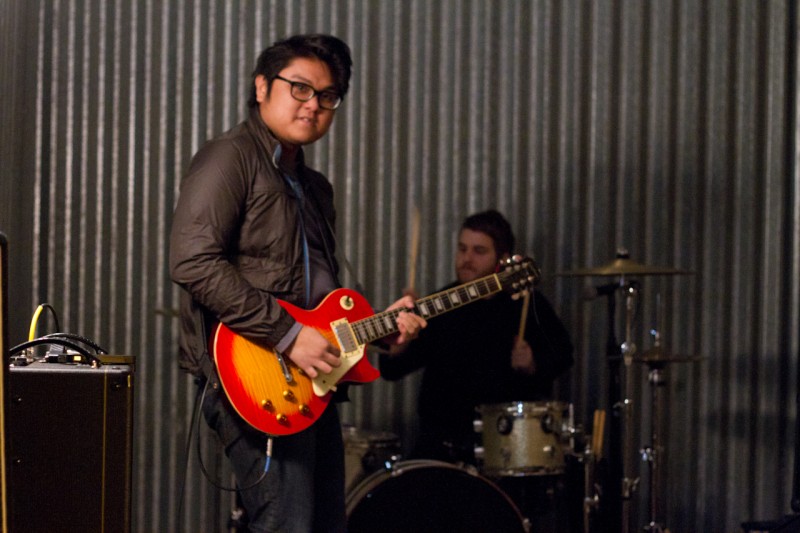 "It's something we are all compelled to do," Sawyer said.
The band's first performance was WreckFest at Brewster's Megaplex Dec. 22.
"We opened for the band Evergreen Terrace," Lobusta said. "They weren't our style, they were hardcore, but it was a great chance to get to open for them."
You also may have seen them around Jacksonville at 1904 Music Hall, Jack Rabbits or Burro Bar.
The band members have high hopes for On Guard's immediate future. They agree things are moving fast since they got the group together.
Their goals are to record an EP, tour Florida, play the college towns and have their name be recognizable around Jacksonville. But most of all, just to put their sound out there.
Email Taylor Nelson at [email protected]
Below: On Guard performs "Run" in Osprey Radio

Catch On Guard's next show at Freebird Live Feb. 15th at 9 p.m. The show will also feature Northe, Direwolves and The Dog Apollo. Tickets are $8 in advance or $10 at the door.