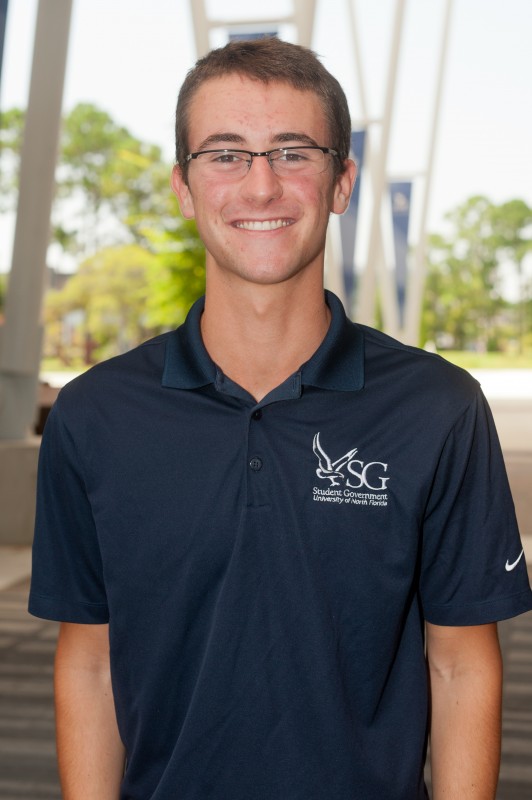 Student Body President Carlo Fassi intends to run for re-election for the 2013 spring semester as a member of the Red Party.
"I chose to run for re-election because I want to make a difference. I want to make sure that the senators who are elected, myself and my Vice President are making a difference on campus and that the students are noticing it," Fassi said.
Fassi said he chose Billy Namen, Student Body Treasurer, as his Vice Presidential candidate.
Fassi said he selected Namen because he is the most qualified candidate to be vice president for this campus.
"Next year, knowing that Student Government will be more relevant on a state level, considering I will be lobbying state legislatures on a more active level next year, there is nobody better than Billy Namen to fulfill my responsibilities if I am in Tallahassee," Fassi said.
Although Fassi said their platform hasn't been finalized, they will focus on the potential state statute 15 percent tuition increase.
"Opposing tuition increases and opposing student fee increases are by far the most important [issues]," Fassi said.
Fassi said because he recognizes the importance of fighting tuition increases, he and others helped create the Aim Higher campaign to try to oppose the five and a half million dollar cut from the state.
"Higher education needs to be an investment that the state is willing to make and not an expenditure to cut out of the state's budget," Fassi said.
While senators run for office every semester, elections for the Student Body President occur annually during the spring semester. This year's elections will be supervised by Election and Appointments Chairman Corey Amira, who assists those who want to run for office.
"I set up the date, set up advertising for the election, set up the calendar, and set the presidential debate," Amira said. "My hope is that whoever the students want to be elected gets elected and that everyone interested in running gets the opportunity."
The presidential candidate forum will be held next Wednesday, Feb. 20th. Voting for the next Student Body President will held at various locations on campus during March 12 and 13.
Email Erica Santillo at [email protected]