Osprey baseball beats Bethune-Cookman in wild finish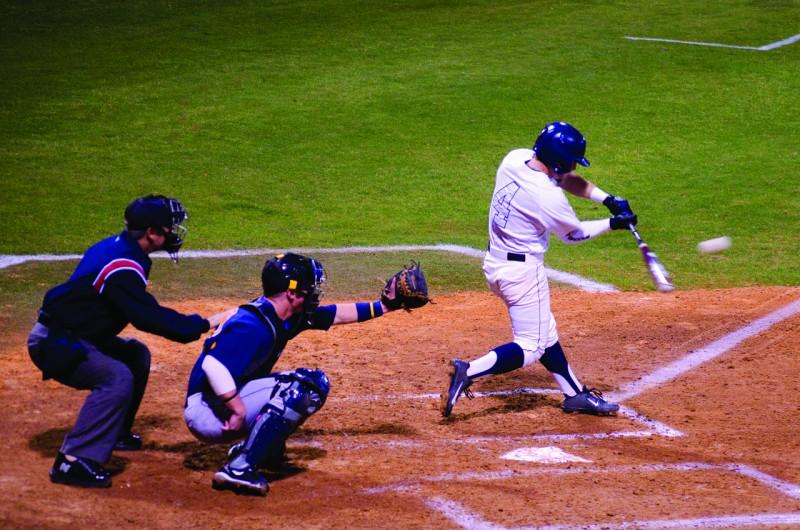 Daytona Beach Fla — With the score tied at 2 runs, Bethune-Cookman cracked under pressure in extra innings, giving UNF its third win on the young season by a score of 4-2 Tues. at Jackie Robinson field in Daytona.
UNF scored first with an RBI groundout by second baseman Joe Wielbruda in the top of the fifth inning. Bethune-Cookman responded in the bottom of the inning with an RBI single from Chris Biocic, tying the game at 1 run apiece.
After seven innings, the Ospreys found themselves tied 2-2 headed into extra innings.
Garrick Ferguson scored the go-ahead run on a wild pitch by Bethune-Cookman reliever Michael Austin, giving the Ospreys (3-1) a 3-2 lead in the top of the 11th inning. The Wildcats (1-3) gave up another run with an error by first baseman Jose Carballo, UNF catcher Corey Bass scored on the play, extending its lead to 2 runs.
In their first road game this season, the Ospreys capitalized on BCU's mistakes and played good defense to keep the Wildcats at bay and pick up the win following a 2-1 series win against West Virginia.
Bass went 3-5 on the night, leading the team in hits, while UNF starting pitcher David Trexler threw 4 hitless innings in his first start of the season.
UNF reliever Evan Incinelli threw 3.1 scoreless innings, earning him his first collegiate win. Incinelli yielded two hits and posted one strikeout and no walks.
Bethune-Cookman walked 5 UNF batters, while UNF remained relatively mistake-free throughout the game, giving up one walk and seven hits.
The Ospreys start a three-game home series with The Citadel at 6 p.m. Friday, followed by 1:00 p.m. games on Sat. and Sun.