Kevin Phelan makes splash, cut at U.S. Open
First round brilliance by Kevin Phelan led to a score of 1-over-par (71) and left him tied with the likes of eventual champion Justin Rose and other top pros such as Ernie Els, Ian Poulter.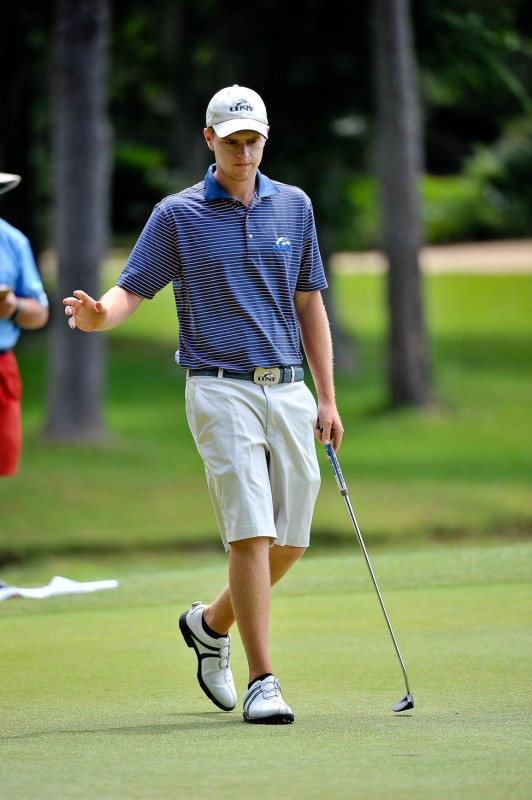 Phelan also had one day where he could say he beat the No. 1 and No. 2 players in the world, Tiger Woods and Rory Mcilroy.
Phelan's first round put him in a good position to make the cut, but with weather delays and rough that could make a small child disappear,  playing into the weekend would prove to be difficult on the monster known as Merion Golf Club.
The second day would not treat him as well as the first. Phelan carded a score of 77, holing only one birdie along with seven bogies and one double bogey. The score took him to 8-over-par for the tournament.
The good news for Phelan was, everyone else struggled as well. Jim Fyruk, Keegan Bradley and Tim Clark all missed the cut.
Phelan made the cut by one stroke.
The 8-over-par  saw Phelan through to the weekend as the leaders, Phil Mickelson and Billy Horschel, were 1-under par at the end of Friday's round.
The third round saw Phelan do well through the first nine holes, one birdie and two bogies.
However, the back nine proved to be more challenging for the Osprey.  He had five bogies and one double bogey on the same back nine that doomed many players in the Open field.
Phelan would end his day at a 3-day total of 16-over par. Leader Mickelson sat firm at 1-under par.
The fourth and final day was a truly up and down day for the young Irish national.
He started well with a birdie on the first hole. He would only enjoy being 1-under par for the next two holes as the fourth hole yielded a double bogey.
He rounded off the first nine of the final day with 2-over par. The back nine of Phelan's scorecard was much more inconsistent, as he obtained two bogies on holes 11 and 14.
The Osprey bounced back with back-to-back birdies to take him down to 18-over par. However the last two holes conquered Phelan as he ended his day bogey, bogey.
The 20-over par saw Phelan tied for 62nd and 3rd amongst his fellow amateurs. This year's U.S. Open had a record number of entrants with a total of 9,
860 players making a run at the title.
Phelan would have taken home around $20,000 for his T-62 finish, but due to his amateur status he could not accept any prize money.
Justin Rose won the event at 1-over par, winning his first major, leaving Mickelson in second place back-to-back years as he fell short at 3-over par.
Phelan, who could not be reached for an interview, left for Ireland this week to practice for the Irish Open where he will one again face off against Mcilroy.