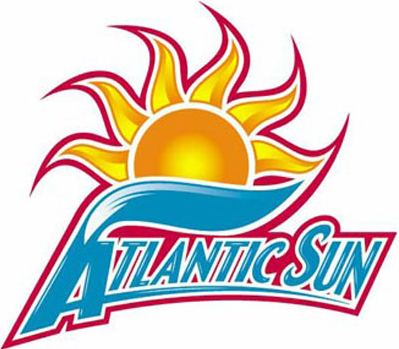 Beginning in July 2014, The Atlantic Sun Conference will look much different.
On May 30, Mercer and East Tennessee State Universities announced they would be leaving the A-Sun and joining the Southern Conference next year.
So why is Mercer, an A-sun founding member, and ETSU packing its bags and hitting the road? Simple — football.
"The national realignment of football has left vacancies in the bigger conferences," Atlantic Sun Commissioner Ted Gumbart said.
Mercer reinstated its football program in 2010 and will kick off its first season in over 70 years beginning in fall of 2013.
After some major shifts along with some controversy, ETSU has also decided to move forward with a football program and plans on beginning play in 2016.
"Nobody looks forward to teams leaving the conference, but we understand the national landscape," Gumbart said.
East Tennessee was part of the Southern Conference from 1978 until 2005 when it left for the Atlantic Sun Conference.
"It's a great opportunity to reengage rivalries," ETSU Athletic Director Richard Sander said.
The Southern Conference has plenty of room to accomidate the two teams due to a mass exodus of teams leaving for the greener pastures of bigger conferences.
"Nobody looks forward to this, but its not unexpected. We have been stratigizing," Gumbart said.
Gumbart maintains that conference realignment is the natural course of business.
RELATED: COLUMN – Conference realignment moving at ludicrous speed 
Southern Conference staples like Appalachian State, Georgia Southern (Sun Belt Conference) and Davidson (Atlantic 10 Confernce) are part of 5 of the SoCon's 12 schools that have left the conferencing since November.
Mercer's sand volleyball program will remain in the A-Sun.
Gumbart remained tight lipped about what schools, if any, would join the A-Sun following Mercer's and ETSU's departure, but said the conference is 'not willing to publish'  any candidates.
"We may stay eight," Gumbart said.
UNF Athletic Director Lee Moon said A-sun schools have been briefed by the expansion committee, but said there is no school that 'jumps out' that he thinks is a viable candidate.
Sander said that ETSU worked carefully to try and keep the conference changes under wraps, but Lee Moon saw this coming.
In part, the possiblity of conference realignment and teams departing were some of the reasons Moon explored the possibility of a football program at UNF.
"I was a little surprised about Mercer but not much," Moon said. ETSU has always been upfront about its intention to change conferences, according to Moon.
But after Moon and UNF President John Delaney decided football wasn't possible in the near future, it seems UNF will remain an member of the non-football conference of the A-sun.
So how will these changes affect UNF?
When it comes to money, Moon said UNF will have a chance to cash in due to less hands being in the pot.
Money earned by conferences would be spilt between eight teams instead of 10, with the conference cut remaining the same.
National opportunities will also increase.
"Now instead of a 1-in-10 chance, we have a 1-in-8 chance of getting an automatic bid and making it to the NCAA," Moon said.
The odds will actually 1-in-7 for two years after Mercer and ETSU depart. Northern Kentucky still has three years left on its transitional phase before it becomes a full member of the A-Sun conference.
The budding T.V. deal with ESPN will remain largely unaffected, according to Gumbart.
"I think it [conference realignment] makes a statement that if we ever wanted to leave the conference, I think football has to be in the plans for the future. I think everybody knows that," Moon said.
Moon is sure that football will be a part of UNF's future — he just doesn't know when.