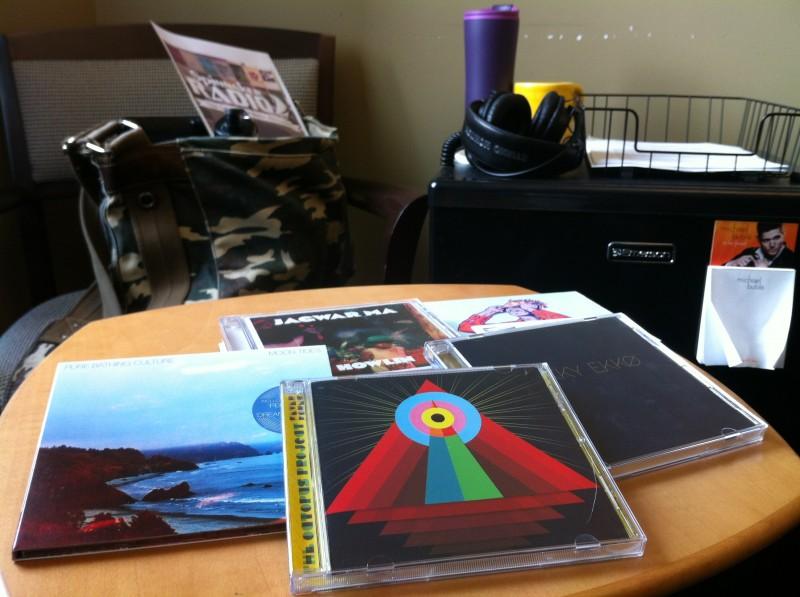 Thank you to all who have been following our new Daily Discovery series here at Spinnaker Radio. Music is our passion and we strive to make it easy to acquaint you with the newest and most interesting discoveries we find.
The series is slated to start up again on the first day of the fall semester. In the meantime, I have assembled a list of new releases with links to music that you can add to your playlists if you like what you hear. Enjoy, incoming Ospreys!
Superchunk
Classic NC rock group with a knack for infectious melody and energy comparable to 80's indie rock icons like Dinosaur Jr and Hüsker Dü.
Islands
Indie rock group and masters of the catchy hook, Islands craft ornate pop songs that stick with ornate imagery.
Shigeto
Jazz-soaked EDM and hip-hop beats with an organic crispness.
Julianna Barwick
Impressionistic ambient folk musician with a natural elegance that recalls the watery sounds of Grouper and Motion Sickness of Time Travel.
Destruction Unit
Shoegaze punk that meets midway between the soundscapes of My Bloody Valentine and the earth-shaking melodies of Deafheaven.

His Electro Blue Voice
Aggressive art punk group at times reminiscent of Killing Joke and others of Fucked Up.
Dumb Numbers
Grunge and alternative rock supergroup featuring members of Dinosaur Jr, Melvins, Best Coast, and Emperor X.
Washed Out
C'mon, you know Washed Out. Don't kid yourself. Theme of Portlandia? No?