Sean Dale returns to Jacksonville, leads UNF as the number one golfer in the nation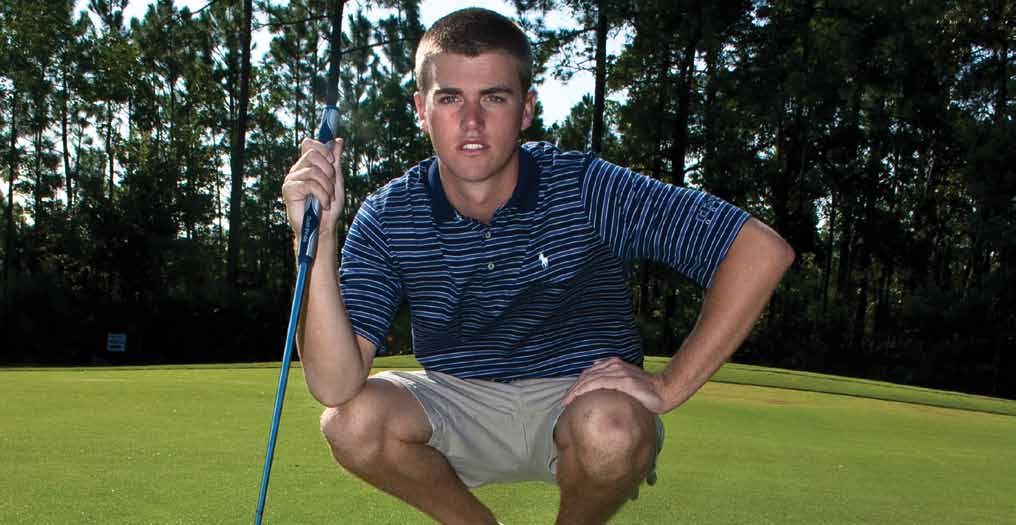 In high school, UNF sophomore Sean Dale was named the number two junior golfer in the country. In the second week of his first season, Dale was named the number one male college golfer in the country.
Jeff Sagarin's Golf Week rankings named Dale the second best male college golfer in the country Sept. 20 during their first player rankings of the season.  The ratings, which are based off of computer monitored statistics, are updated bi-weekly throughout the season.
In the second rankings of the season Sept. 24, Dale moved into the top spot in the rankings, although he did not compete in between the two rankings. UNF freshman Kevin Phelan also placed in the most recent rankings as number 122 on the list. Along with the individual rankings, UNF moved as a team from 19th to 15th during the Sept. 24 rankings.
Dale, a Jacksonville native, was originally recruited by UNF Head Coach Scott Schroeder throughout his high school career, Schroeder said. However, Dale opted to go further away from home to Ole Miss.
"I chose Ole Miss because I wanted to go to a bigger school and get out on my own for college," Dale said.
Dale earned All-Freshman SEC honors during his freshman year at Ole Miss and finished third overall on a team who finished their 2009 season 28th in the nation in the Sagarin ratings. However, in April 2009 Dale decided to transfer back home to Jacksonville to play for UNF.
"I just wanted to get back to Jacksonville with my family," Dale said. "I've known Coach Schroeder for a while, and I was already friends with several of the guys on the team.  It's a completely comfortable fit for me."
Dale has only participated in one event this season with UNF, the Wolf Run Intercollegiate, which he won first place overall individually and broke the tournament record by ten strokes. UNF finished second as a team at the Wolf Run after placing 9th in 2008.
The success of the team in golf is dependant on the success of individuals, Schroeder said. With strong leadership from Dale and Phelan, UNF is looking to have their most successful season since 2000, when UNF finished the season tenth in the Sagarin rankings, Schroeder said.
"We're going to be a sneaky team to compete against this season," Dale said. "I think when we're playing our best we are capable of winning a national championship."
His number two golfer in the country ranking in high school pushed Dale to reach number one, he said. Now that he has reached that goal as a sophomore, Dale plans on changing his goals and making them even higher.
"Hopefully one day I'll be able to turn pro," Dale said. "But for now, I'm just happy to see all my hard work paying off."