Ospreys ready to defend against swine flu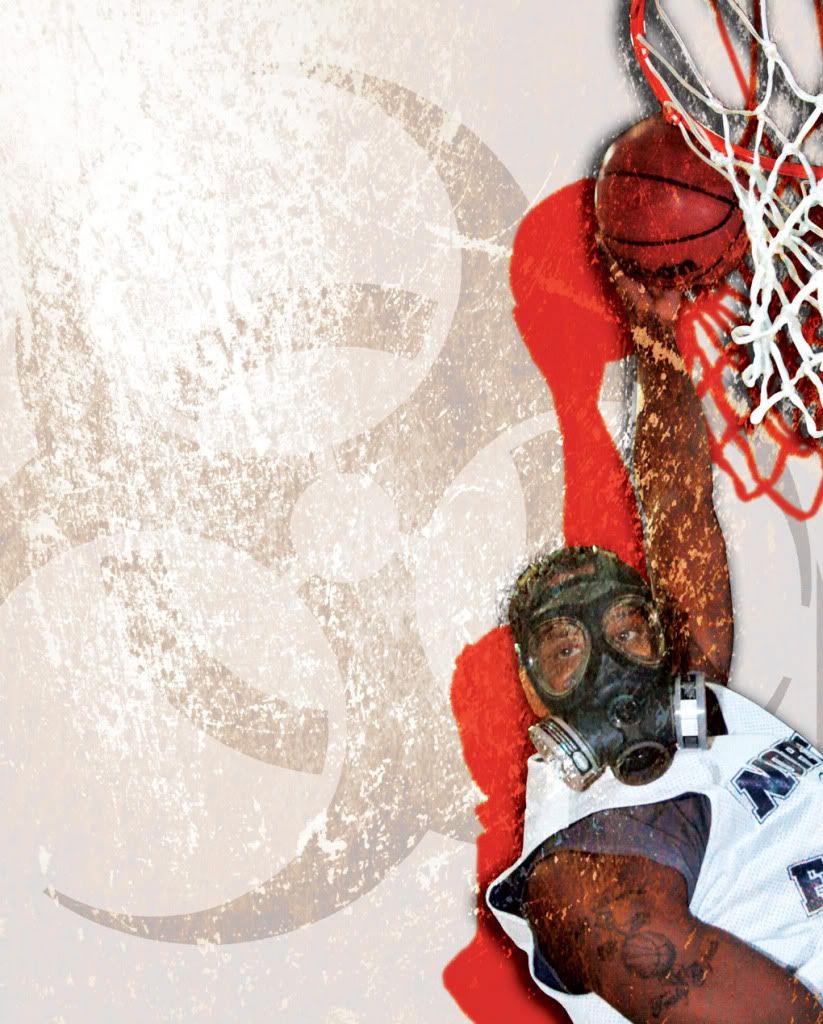 The H1N1 virus has dealt major blows to athletic programs, including Ole Miss and Florida, but UNF's teams are ready and prepared to deal with the pandemic.
UNF has yet to feel any major impact from swine flu and there have been zero cases reported within the athletics department, UNF Head Athletic Trainer Fred Burnett said. However, the university and athletics department are already prepared to deal with cases if they begin to appear among students and athletes.
"The only thing that we've really done at this point is to educate our athletes and staff on prevention and keeping themselves healthy," Burnett said. "There's not much you can do right now except don't make stupid decisions like sharing other people's drink and to wash your hands as much as possible."
UNF Athletics, unlike other schools across the country, has been less stringent about reinforcing health at games than other schools around the country — while schools such as Washington State University and Flagler College have provided hand sanitizer for their fans at concession stands during their sporting events. UNF has posted bulletins around campus and taken several steps to inform students on staying healthy, but the athletics department has not made many interventions of their own.
"We are going by the CDC [Centers for Disease Control] guidelines like most schools around the country," Burnett said. "The school is doing a lot to promote student awareness, but we have not implemented any policies toward athletic events."
The centers released several guidelines on how schools and individuals can prepare and prevent swine flu. The University of Florida, Ole Miss University and Flagler College all told the Spinnaker that their main response to any questions on swine flu was that they are following the centers' guidelines.
When the Spinnaker asked to speak with to UNF Athletic Director Lee Moon about the athletics program's stance on swine flu, all questions were referred to Burnett.
"As of now we feel like we've done everything we can do to prepare," Burnett said. "Our biggest concern is keeping an eye on the health of our athletes and helping them stay healthy."
Although UNF's athletes currently remain unaffected by the virus, college programs across the country are dealing with handling athletes with flu symptoms. Many prominent teams such as Florida and Ole Miss have had several members either miss games or take special safety precautions, including star quarters Tim Tebow and Jevon Snead. Florida's Head Football Coach Urban Meyer has told several different media sources that the swine flu, and what it could possibly do to his team, scares him to death. Several universities including the University of Delaware and Western Oregon University have gone to such extents as cancelling games and events to protect the health of everyone involved.
However, UNF's policy is to not cancel practice or games because of sick players unless they are told to do so by the NCAA. "Regardless of situations, we are going to follow our policies and keep things running well, keeping a close eye on anyone that is sick," Burnett said. "We are still going to keep playing games and practicing unless we don't have enough players to man a team."
Officials from the Atlantic Sun Conference's schools have met to decide protocols for moving forward, but said no major changes have been imparted, Burnett said. Although there are a few schools in the conference with swine flu cases, the only game day change so far is a possible change in pre-game and postgame handshake procedures.
As for preventive measures for UNF athletes, the athletics department is falling in line with the precautions set by the university, Burnett said. If a player is sick, they are immediately recommended to stay in their rooms to help themselves recover and to prevent the flu from spreading. UNF even has certain dorm rooms assigned as isolation rooms that students and athletes could occupy to prevent the flu from spreading to roommates as well.
"Generally as long as students who are sick stay inside and don't participate in activity, they should be able to get over it fairly quickly and be back to normal in a few days," Burnett said.