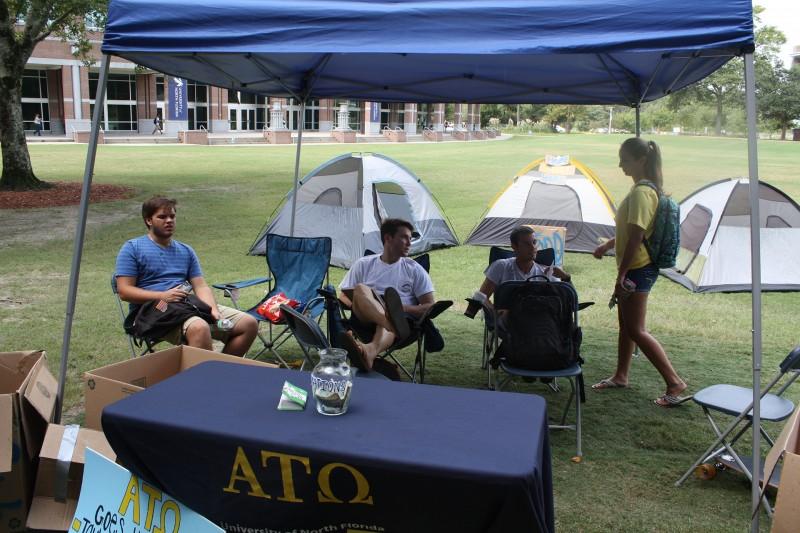 It's 90 degrees out, unbearably humid and noisy with the daily commotion of the campus. There are tents on the Green.
From Sept. 16-17, Alpha Tau Omega's newest pledge class stayed in those tents as part of their project to help the homeless in Jacksonville.
Alpha Tau Omega President Christian Lockett, a community health senior, said the members of the new pledge class were instructed to find an event that related to their chosen philanthropy, which was helping the community.
Lockett said the idea to camp overnight on the Green came from a different chapter of ATO that did the same thing. UNF's chapter (Kappa Mu) decided to take it for a practice run.
Unfortunately, the pledges weren't able to spend the night because the sprinklers turned on at midnight, but they returned to their camp at 8 a.m the next day.
The summer pledge class President and environmental and coastal biology freshman John Clark said the fraternity has raised $5,130 so far. This includes funds from a bake sale they had, two full garbage bags of donated clothes and another bag of donated canned goods.
All proceeds go to Mission House, a Christian-based charity in Jacksonville Beach.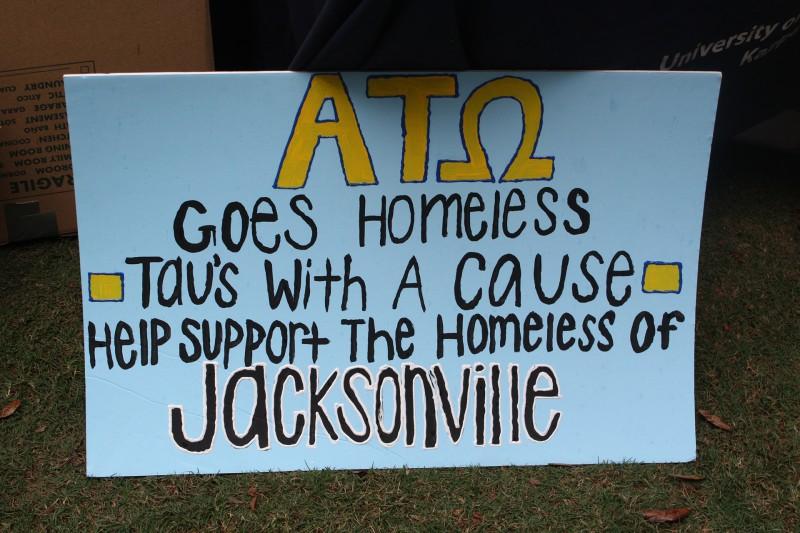 "The fraternity has done a few events for them before," Lockett said, and confirmed this as an idea they will definitely return to.
While a few students walked past the donations tent, the majority stopped to find out more information or donate; some even returned to donate multiple times.
Mary Jane Malone, a pre-med sophomore, is a donor who said she was pleased to learn ATO's event was for charity.
Ali Kennedy, an exercise science freshman, has donated several clothing items. She said she thinks the fraternity has done well with the event.
For more information, Email Christen Hancock at [email protected]