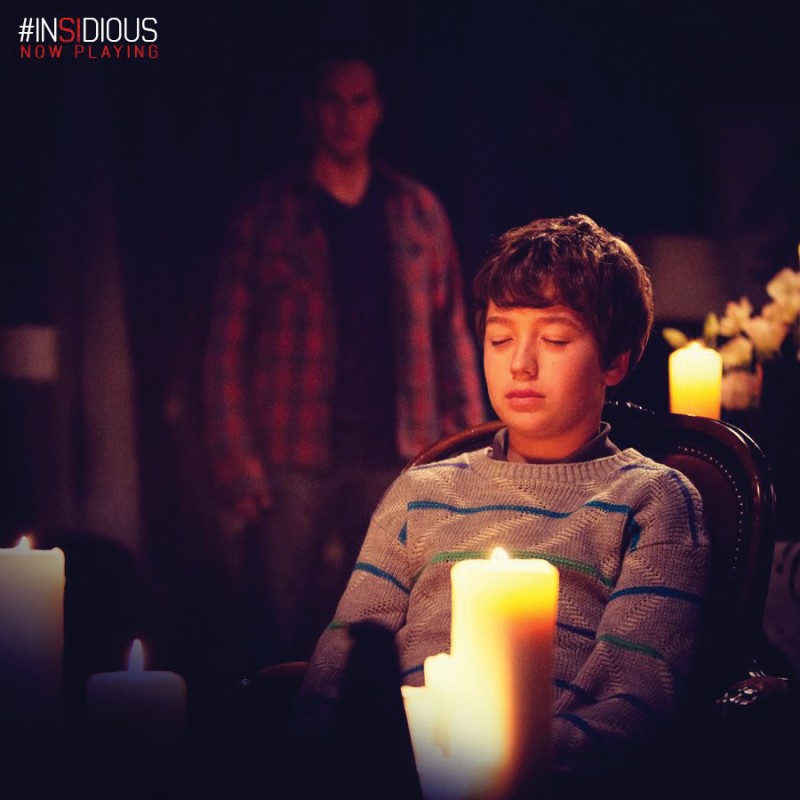 Horror fans often get the short end of the stick when it comes to ingenious movie plots, but every once in a while a horror flick will come along that knocks us off our feet.
Insidious: Chapter 2 picks up where the previous film left off. The Lambert family has moved into a new house, hoping to have a fresh start. Unfortunately, due to Josh's connection to the spirit world developed in the first movie, a new entity surfaces and begins to torment the family while slowly taking control of Josh's mind.
Director James Wan creates a tense atmosphere through the use of sharp camerawork, dim lighting and little to no CGI. However, although the film has some creative scares, especially in the spirit world scenes, Wan too often falls back on cliché jump scares.
The plot creates three-dimensional characters through well-written dialogue that humorously lightens up the mood at times. The actors play their parts well enough. Patrick Wilson as Josh Lambert stands out by portraying a character whose physical and mental state rapidly deteriorates as a result of the parasitic ghoul that has latched itself onto him.
Writer Leigh Whannell has crafted not only an interesting plot for a horror film but also creepy ghosts and unsettling set pieces. In one scene the characters stumble upon a secret room with corpses of women sitting up straight, their bodies draped with white bedsheets.
The make-up artist deserves praise for making the ghosts look so pale and drained of life. And let's not forget about the music composer, who created a score that sends chills up and down the audience's spine.
Insidious: Chapter 2 may rely too much on jump scares but it makes up for it with a good story and brilliant set design.
4 out 5 stars
Contact Daniel Woodhouse
[email protected]