What killed MyHousing
By Rebecca Rodriguez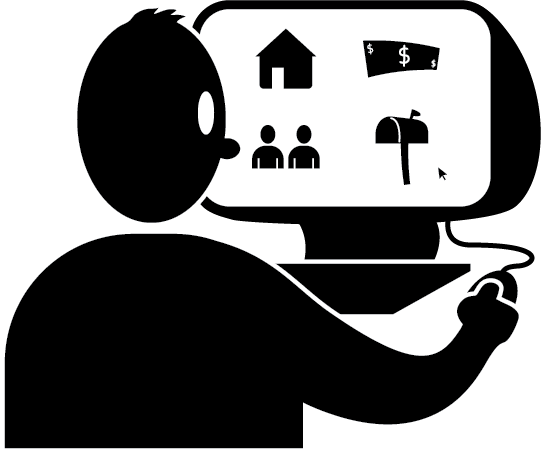 UNF's MyHousing website suffered two security breaches within two years before being permanently taken down in June 2012.
The first breach came in Sept. 2010, when information for 107,000 students, applicants and faculty was breached. This included Social Security numbers, names and birthdays. The FBI said the hacker came from outside the United States.
Jeff Durfee, Director of Network Systems and Security at ITS said this was the first Personal Identifiable Information (PII) breach UNF encountered.
Students' information was breached for the second time in June 2012. The information included Social Security numbers and names of 23,246 students who signed a housing contract from 1997 to 2011.
Durfee said the second breach was caused by a code developed by a third party and a custom code by an internal developer in housing.
Bob Boyle, Director of Housing and Residence Life, said he hasn't heard of any reports of identity theft from either incident. All students, including former students who signed a housing form, were notified about the hacking via email.
One major change since the second breach is the MyHousing website — it is no longer available. Boyle said this had a significant effect on the residential students of the 2012-13 school year.
Before the breach, students had access to the MyHousing portal. They were able to see their current housing and roommate assignment, financial status and mailing address.
Durfee said an intruder managed to leverage a weak point in the MyHousing portal. Once the website was rewritten, MyHousing was no longer an option because of the system's update.
Housing now does everything from assigning roommates to notifying students about their financial status through a paper process. Boyle said this can slow down the flow of information, which students really care about.
"We've partnered specifically with UNF ITS here on campus. Not only did they help us get our website back up and working rather quickly after the breach, but they also helped us begin developing plans in a timeline for rebuilding some of the things after the breach that had disappeared because of security issues," Boyle said.
Durfee said, "There have been wholesale changes to the software the way that it is written and developed. Most of the issues stemmed from the fact that it was a third-party effort development and that has all been corrected since."
Durfee said he isn't aware of any reported identity theft.
Jurado said, "They didn't even tell you where you were living, so you just saw the random people."
Felicia Aponte, a UNF pre-med senior, was a UNF student when both of the breaches occurred, but did not know of anyone who had experienced problems since. She said her parents were furious the second time the hacking occurred.
Aponte used the MyHousing website in the past.
"You can't really do much on [the current housing website]. It's kind of a pain. It's really disorganized now. Things get lost and you have to resubmit it. Things don't get properly filed. I liked the MyHousing website," Aponte said.
Although the housing website has changed, Boyle said they are excited about an update available Jan. 2014. He said they are always looking for new ways to improve interactions with students.
Email Rebecca Rodriguez at [email protected]