UNF favors Crist
A poll was conducted on campus revealing Charlie Crist leading Gov. Rick Scott by 5 percent.
The poll was conducted between Sept. 30 and Oct. 8. About 180 of the participating 526 registered voters were political science students.
Michael Binder, assistant professor of political science, served as a principle investigator of this survey.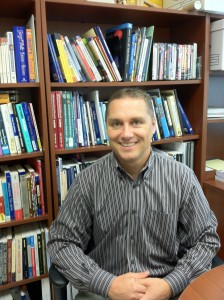 The poll shows 49 percent approving of the way Scott is handling his job as Florida's governor. Students voted 44 percent in favor of Crist and 40 percent in favor of Scott.
Scott had to make a lot of budget cuts and made some enemies, Binder said.
"[This poll was conducted] to give undergraduates the experience and understanding of what goes on behind the scenes of surveys," he said.
Binder said he believes the UNF poll is closer to the truth than other polls because the methodology is different.
The Public Opinion Research Lab called students' cell phones at random. Other organizations, Binder said, have partisan preferences.
"There are all sorts of political views in my class. I think that's good for the university and I think that's good for the students that are exposed to these different viewpoints," he said.
When the Spinnaker asked for a comment from Scott in regards to the poll outcome, Jackie Schutz, Press Secretary for Scott, responded, "Governor Scott is focused on creating jobs and opportunities for Florida families."
George Ramirez, a UNF computer science sophomore, said he isn't surprised Crist led Scott in the poll.
Youssef Benbrahim, undecided freshman, said, "[The poll outcome] probably has a lot to do with education. The way we treat teachers in this state is pretty horrible. We don't value them at all."
Email Rebecca Rodriguez at [email protected]