Who votes for what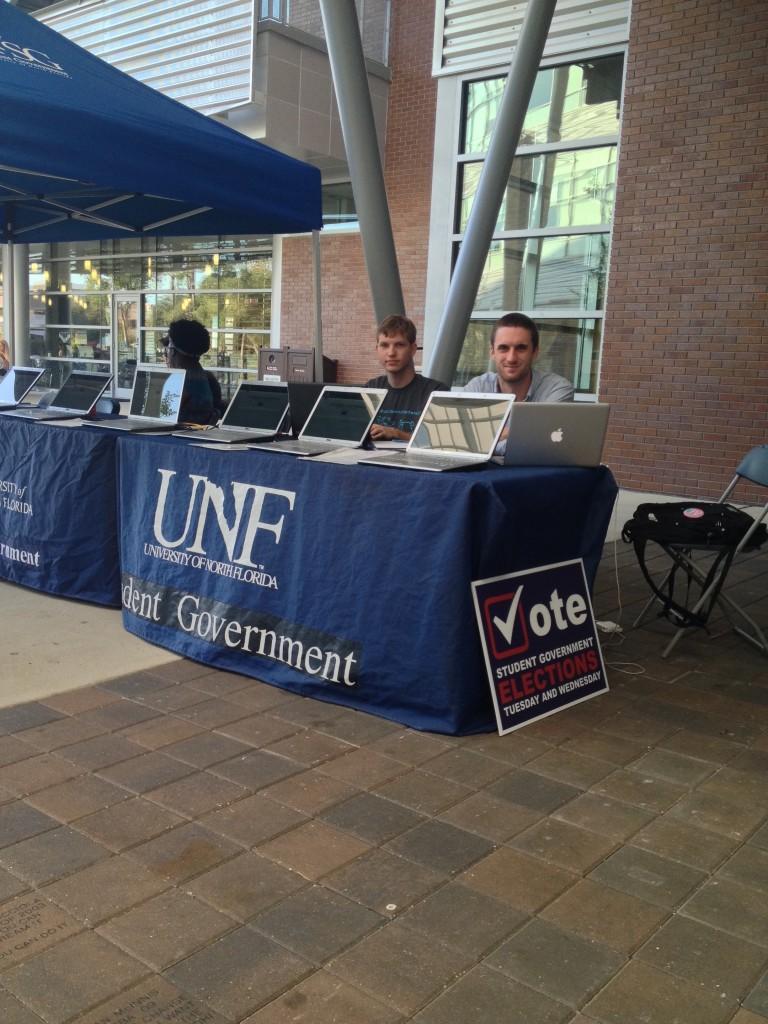 Recent voting on a referendum could change which students can vote for what.
"This would be a direct change to the Constitution, and the Senate can't pass it alone, so we need the student's vote," Senator Star Caudio said. "By setting up a voting station, a majority of all students get a chance to vote because it affects them directly."
"I'm excited about it," said Emily Antworth, Elections and Appointments Chairwoman. "Student turnout was more than we thought it would be."
Student Government and ITS staff set up voting stations with computers Oct. 29-30. Students voted for changing or maintaining the current voting process.
Article V of the constitution points out that any Activities and Services (A&S) fee-paying students are eligible voters for any Senate seat. The proposed changes would mean only students within a college elect Senators to seats in their college.
Aaron Anderson, Student Advocacy Chairman, said, "For example, the Senate seat from the Brooks College of Health can only be voted for by registered students in the Brooks College of Health."
Also, only registered graduate students can elect other graduate students to Senate seats.
All A&S-fee-paying students are still entitled and able to vote for 40 of the 52 general Senate Seats.
"Students can expect results of the voting within the next two weeks," Antworth said.
Student government used new software for the recent election.
"It's running smoothly so far and students can expect to see the same interface from voting at home," said Antworth.
The current title of elections is the "Inter-College Election", but the amendment would change it to "General Election."
Email Brandon Thigpen at [email protected]