Scott Turow: author and attorney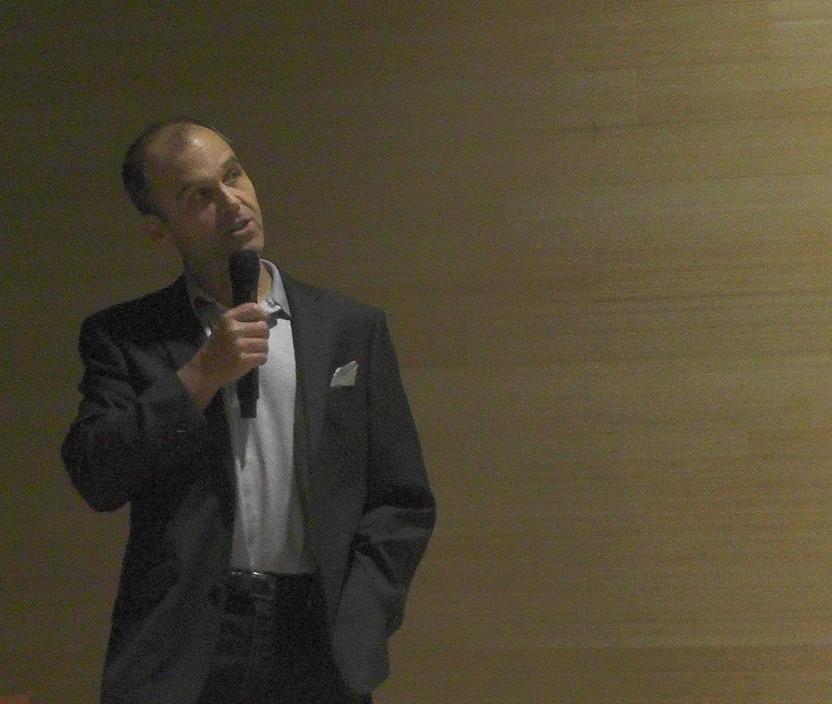 When he was 11, Scott Turow wanted to write a book as exciting as The Count of Monte Cristo.
Since then, he might have done just that. Turow has written twelve books — eight are bestsellers and three have been made into movies. Many people consider him the father of the legal thriller novel.
Turow said he has wanted to be a writer his whole life. He went to Amherst College, where he had no choice but to take English classes because creative writing classes weren't offered. After graduation, he was awarded a writing fellowship at Stanford and started teaching writing classes two years later.
As time progressed and publishers kept declining his novels, the solitary nature of writing started to drive him crazy. He decided it was time for something else.
Without telling any of his colleagues at Stanford, he took the LSAT and applied to Harvard Law School.
"My interest in the law really was sparked by my own ignorance of it," Turow said. He said the combination of a lack of exposure to the law in his childhood and the fact that his friends from college were all practicing law sparked a passionate curiosity in him.
"The law is really nothing but words anyway," he said.
Turow was accepted to Harvard and, in his first year, wrote his first published book. One L is a nonfiction book about Turow's experience as a first year law student.
After graduation, Turow started work as an Assistant United States Attorney in Chicago. "When I became a trial lawyer, I realized, 'well, this is a lot like being a novelist'," Turow said. "I've got to, as a prosecutor, tell a jury a story about how something evil happened."
Turow said working as a trial lawyer completed his education as a writer by showing him how to word things in a way that doesn't insult someone's intelligence or go over someone's head. "I think a really great novel should be read with appreciation by a bus driver and an English professor."
His most recent book, Identical, came out Oct 14.
"If you had asked me when I was 19 what I wanted to be, I would have said the next James Joyce," Turow said. "I'm not the next James Joyce."
Instead, he said, he's a best-selling author, a respected literary figure and a notable attorney.
Even though it didn't happen exactly how he thought it would, Turow said his dream ultimately came true.
E-mail Natalie Logan at [email protected]