Styrofoam duck to migrate to zoo for the winter season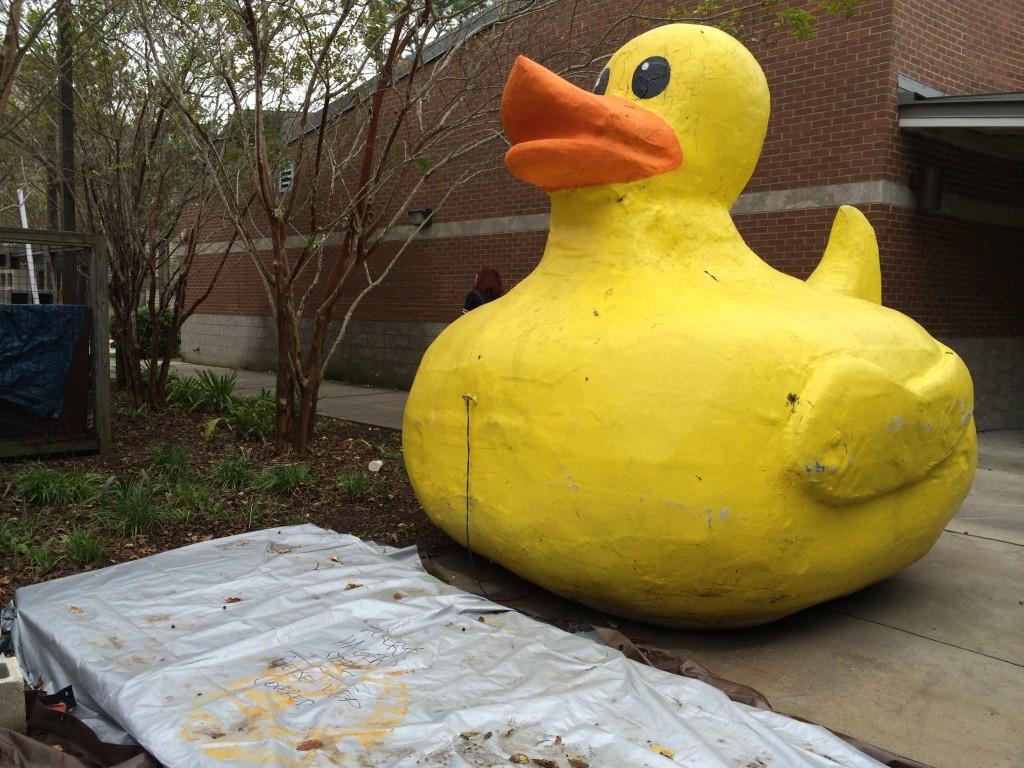 UNF's favorite yellow duck is on the move again.

Starting Nov. 22, he will find a temporary home at the Jacksonville Zoo and Gardens for the 2nd Annual ZOOLights event.

Jacksonville's very own Yarn Bombers will be decorating the duck, knitting him a nice scarf and warm earmuffs for those cold nights at the Jacksonville Zoo.

Last spring, the duck (named Sgt. Quackers) made his first appearance in the lake in front of the UNF library. Later that semester, the lovable mallard took up temporary residence in downtown Jacksonville for the OneSpark festival.

The styrofoam-and-fiberglass bird was a collaborative work of art for UNF associate professor Dr. Jenny Hager's Enlivened Spaces class. Erica Mendoza, Nick Dunlop, Katrina Hess, Maggie Bevis and Mark Ewing, all UNF sculpture students, created the duck.

Hager said she initially only intended to keep Sgt.Quackers for a month. Due to demand, however, she is keeping the duck around for as long as it holds up. Hager said "We're taking him out wherever he's invited to go".

Sgt. Quackers will be receiving a new paint job and a facelift before he leaves, making sure he has his best beak while he greets guests for the event, which runs Dec. 13-30.