Three auditors and a university
UNF has three internal auditors. Director of Internal Auditing Robert Berry said he may see the need for more in the future.
"I think three is a decent number, but the university is obviously growing every year, so there will eventually be the need for some additional staff," Berry said.
Berry said it is possible the small number of internal auditors had an impact on the decision to lend $500,000 to the Museum of Contemporary Art (MOCA) in 2009.
"There's always going to be more work than you have auditors for, so we do the work on a risk basis. MOCA may have been on our audit plan for that year, or it may not have been. It's really hard to say," Berry said.
In April 2013, The Florida Times-Union reported MOCA had not started paying UNF loans from 2009.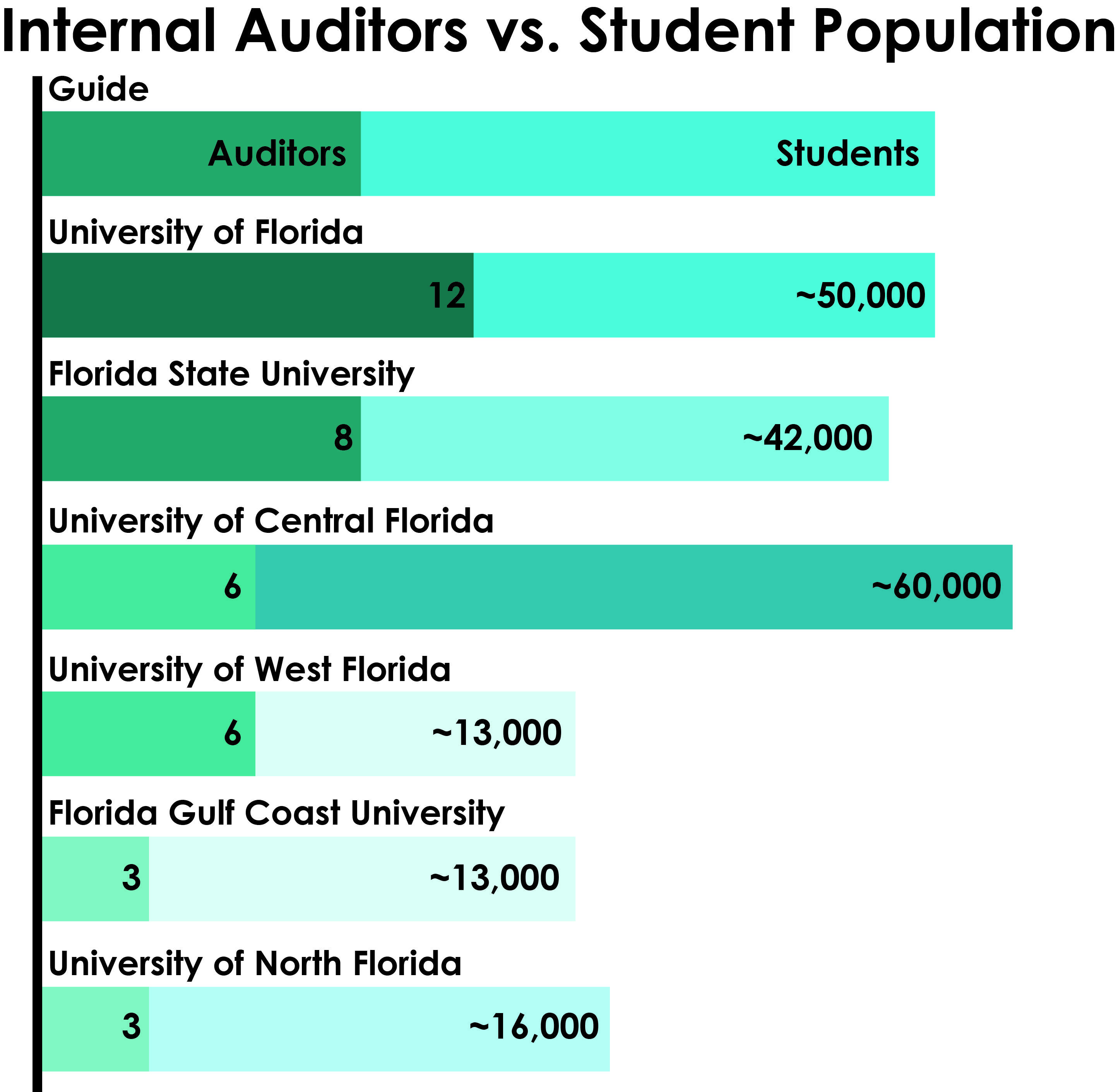 Shari Shuman, Vice President of Administration and Finance, said payments from MOCA have not started, but UNF is expecting them to start sometime during the 2013-14 academic year.
Berry said he started working at UNF before they lent money to MOCA. Prior to the loan, he said the number of internal auditors was appropriate. Once they gave MOCA the money, he said it changed the areas they could have possibly audited.
"You generally see between three and five members of an audit department for universities our size," Berry said.
The University of Central Florida has six internal auditors, Florida Gulf Coast University has three, and Florida State University has eight.
"There is a such thing of having too many [internal auditors]. The issue is trying to find the sweet spot, the right number. And when you think you have the right number, something happens," Berry said.
The Finance and Audit Committee, a subcommittee of the Board of Trustees, has oversight of the Internal Auditing department, Berry said.
Berry said if there is a need for more staffing, he would need to create a proposal of why and how he would utilize the workers and submit it to the Finance and Audit Committee.
The committee would then analyze the proposal and meet with management to decide if they need more staff and if they have the funds to provide more workers.
Email Rebecca Rodriquez at [email protected]