Kinetics: The movements in dunking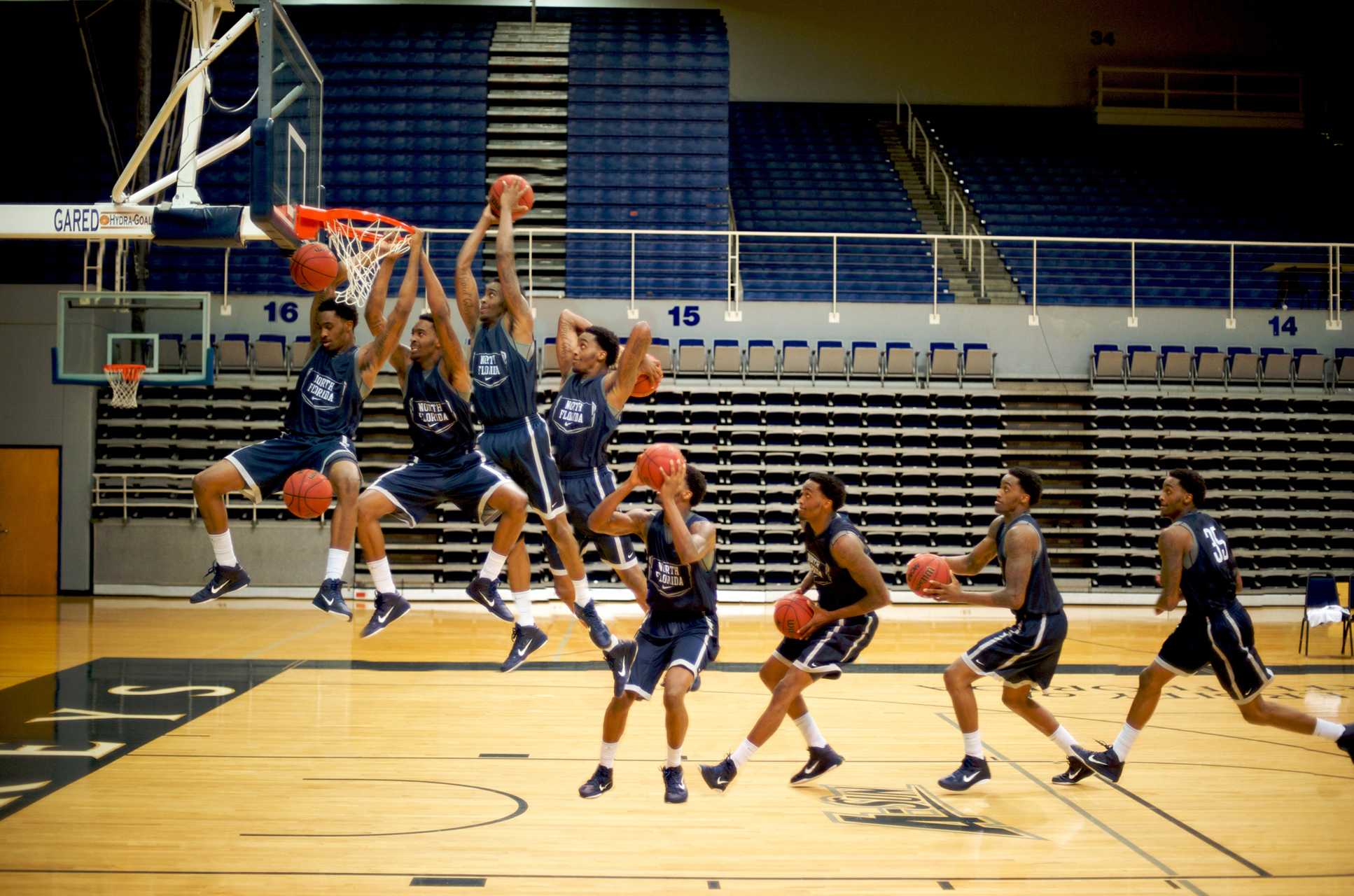 It's not just good genetics that enable 6-foot-8 Chris Davenport to dunk, there's a science behind the slams.
Frame 1 – A running start lets his momentum carry him forward toward the hoop and gives him maximum vertical velocity
Frame 2 – Hand-eye coordination skills allow him to predict the distance he needs to be from the hoop in order to reach the rim
Frame 3 – A strong core allows him to maintain a strong center of gravity for the transfer of force from his legs to his torso
Frame 4 – Fast twitch muscle fibers are stimulated by his central nervous system and allow him to produce the explosive force necessary to launch nearly 30 inches in the air.
Frame 5 – The explosion of force allows for a faster upward velocity, gravity has yet to take effect
Frame 6 – The pinnacle point of the dunk, all aspects come into play here: momentum, hand-eye coordination, strength and athleticism lead to a successful dunk
Frame 7 – The final image a defender experiences when Davenport slams one down over him.
—
Citations
The Washington Post – "Why short guys can dunk"
Core Concepts – Slam dunking starts at the bottom
Jacob Hiller – How to jump higher