Three marijuana busts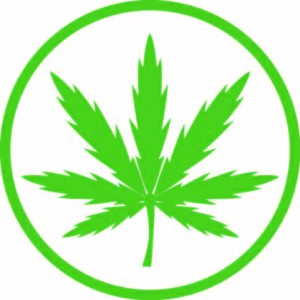 Marijuana – Feb. 27 (Osprey Fountains, South Tower)
The Fountain's Resident Life Coordinator had UNFPD dispatched at 10:36 a.m. after smelling a strong odor of marijuana emanating from a suite, according to the UNFPD report.
Upon arrival, the UNFPD officer met with a resident of the suite who invited the officer and the RLC into the common room.
The RLC knocked on all resident's doors, but no one answered. The student gave permission for a search of the common area, and the officer found a "marijuana vaporizer" that reeked of marijuana.
The vaporizer was taken to the JSO Property Room.
Marijuana – Feb. 28 (UNF Drive)
A UNFPD officer conducted a traffic stop after seeing a car driving with its headlights off at 12:30 a.m.
The driver, a UNF student, stated that she and her passenger were on their way to pick up a friend from the bars. The driver also stated that the car belonged to their friend, according to UNFPD.
While the driver was retrieving the registration for the car, the officer smelled a strong odor of burning marijuana coming from inside the car. After walking to the other side of the car, the officer saw a green substance on the shirt and lap of the passenger, an FSCJ student.
The passenger stated that he was smoking marijuana, and that he also had a small amount of marijuana in a container in the center console.
The officer asked the two students to exit the vehicle, while a second officer arrived and conducted a search on the vehicle. The search revealed a blue container with marijuana residue, a multi-colored glass pipe with residue and 0.8 grams of marijuana.
The officers took no legal action against the suspects due to their cooperation. The driver was sent to Student Conduct.
Marijuana – Feb. 28 (Osprey Crossings, South)
UNFPD dispatched an officer to the Crossings in reference to a drug investigation.
Upon arrival, the officer met with the RA and Resident Life Coordinator and the three students involved.
According to the UNFPD report, the RA had smelled a strong odor of marijuana coming from one of the suites during his nightly rounds. The RA met with the resident of the suite, as well as two other students who were in the room.
A search of the suite resulted in finding 3.5 grams of marijuana. The officer also found a black vaporizer, a bong, a "Smokebuddy" air filter, a glass pipe, a grinder, a measuring spoon, a plastic bag, a container, a controller case and an Altoid can, all of which had marijuana residue on them.
The resident of the suite claimed ownership of all drugs and paraphernalia found in the room. UNFPD claimed all evidence and placed them in the JSO Property Room.
All three students were sent to Student Conduct.
Email Alex Wilson at [email protected]